Global IT giants Microsoft, Oracle hail Digital India
Besides India Inc., global IT leaders also applauded the Digital India launch, and feel that 'Digital India is no longer an initiative by the government, it has evolved into a revolution, a movement.'
On Wednesday, Prime Minister Narendra Modi inaugurated the launch of 'Digital India' project at the IGI Stadium, New Delhi. The first day of the "Digital India Week" saw who's who of India Inc. pledging investments worth Rs 4.5 lakh crore; and about 18 lakh direct or indirect jobs in the country.

Amid loud cheers, applause and whistles, India's top industrialists including Mukesh Ambani, Anil Ambani, Cyrus Mistry, Azim Premji, Kumar Mangalam Birla, Anil Agarwal, and Sunil Bharti Mittal hailed the government's Rs 1.13-lakh-crore Digital India programme, saying it had the potential to bridge the digital divide.
Inaugurating 'Digital India Week', PM Modi pitched for a digital revolution in the country, and said I dream of Digital India where 1.2 billion connected Indians drive the nation." He also said, "We have to move from E-governance to M-governance. M-governance does not mean Modi governance. It means Mobile governance."
Modi said, "India may have missed the industrial revolution, but will not miss the IT revolution." He said he dreams of a Digital India where government services are easily and efficiently available on mobile devices; where government actively engages with people on social media; where mobile phones enable personal services; and where cyber security becomes an integral part of the national security."
He called upon the youth to innovate and design in India. He said 'Design in India' is as important as 'Make in India'. Modi also announced support to startups, and believed that India has the potential to become second largest startup hub after the US.
PM Modi also announced a slew of digital programmes including, digital lockers, e-Sign using Aadhaar, e-Hospital systems, National Scholarship Portal, Centre of Excellence on Internet on Things (IoT) and a high-speed digital highway.
Besides India Inc., global IT leaders also applauded the Digital India launch, and feel that "Digital India is no longer an initiative by the government, it has evolved into a revolution, a movement."
Microsoft CEO Satya Nadella
Mcrosoft is proud to be a part of Digital India launch and believe that technology can uniquely support the government's initiatives in key areas including: rural internet connectivity, digital cloud services for all it's citizens, and communications and productivity services for the Government.
At Microsoft, our focus is on empowering every person and every organisation on the planet to achieve more.
Likewise, the Digital India initiative is focused on harnessing the power of technology to help India transform.
In fact, to help drive this transformation we are bringing our marquee cloud services – Microsoft Azure, Dynamics and Office 365 – to local datacentres in India to accelerate cloud innovation, connect every Indian and every Indian business to the world through our global hyper-scale cloud.
We believe that the democratizing force of software and digital technology will enable India's future innovators and entrepreneurs to purse their dreams, Indian businesses to transform and seize the opportunities ahead and enable the talent and ingenuity of the human capital in India to thrive.
I would like to congratulate and extend my best wishes to the Honorable Prime Minister, and the Honorable IT Minister and every Indian citizen and business on this occasion.
I look forward to seeing how technology can enable India's transformation in the years ahead.
Sanjay Rohatgi, Senior Vice President - Sales, Asia, Pacific and Japan, Symantec
The 'Digital India' programme can indeed empower inclusive and sustainable growth by harnessing the power of talent and technology to create the India of tomorrow. With initiatives such as countrywide broadband access and digital locker linked with Aadhaar and mobile, the possibilities are endless. However, people, their information and country's critical information infrastructure needs to be properly and adequately secured. As the largest cybersecurity organisation globally, Symantec is committed to the Digital India initiative. Recognising the goals of the "Digital India" agenda and inspired by the vision of the Honorable Prime Minister Modi and Minister for Communication and Information Technology Mr. Prasad, Symantec recently announced a partnership with NASSCOM that intends to train 50,000 cyber security professionals."
Vineet Kshirsagar, Senior Director & Head – Government Business, Oracle India
As the Prime Minister launches the Digital India Week, the dream of being an empowered technology-driven economy is one step closer to reality. Our conviction that India will be one of the foremost countries in the world became stronger last year when the initiative was announced and now our excitement has reached a crescendo. We feel Digital India is no longer an initiative by the government, it has evolved into a revolution, a movement. Oracle has been working tirelessly in the Indian public sector over the last two decades and on this momentous day, we are inspired and overwhelmed to see the exhilaration not just from the government but from the citizens of this nation as well. We congratulate the government on this milestone and want to assure the Prime Minister that Oracle is prepared to support his team to make India a force to reckon with.
Anil Valluri, President, NetApp India & SAARC
Digital India is one of the most significant transformations the country will witness by eventually connecting over a hundred crore people of India, with technology as its focal point. A digitally enabled nation means that citizens will have instantaneous access to government services over the internet, like the Digital locker, e-governance services on demand, access to common service centers among others. The initiative is set digitally empower citizens to use the digital infrastructure as a utility. A digitally enabled nation also means influx of data or influx of terabytes. Digital India would create a huge influx of terabytes and this would mean that the integrity , storage, archival, retrieval and portability of data would be of paramount importance. The Government will need to deploy scale out architectures which can scale as the data volumes grow. Digital India's success would also be a function of the underlying technology infrastructure with data becoming the nucleus of this thrust.
Along with industry leaders, analysts also feel this is a welcome initiative. Sanchit Vir Gogia, chief analyst & Group CEO, Greyhound Research, said, "Digital India is the NDA government's pet initiative; with the launch they addressed many pivotal areas that were not being spoken about such as integrating technology into Infrastructure development and accepting the need for a cyber security agenda. Digital identity was never looked at holistically – Digital India goes ahead and keeps this at the center of all future policy formation. Digital India has been introduced with a solid & cohesive over-arching framework, which involves multiple parties – part Federal-part State, part private-part public."
Find latest and upcoming tech gadgets online on Tech2 Gadgets. Get technology news, gadgets reviews & ratings. Popular gadgets including laptop, tablet and mobile specifications, features, prices, comparison.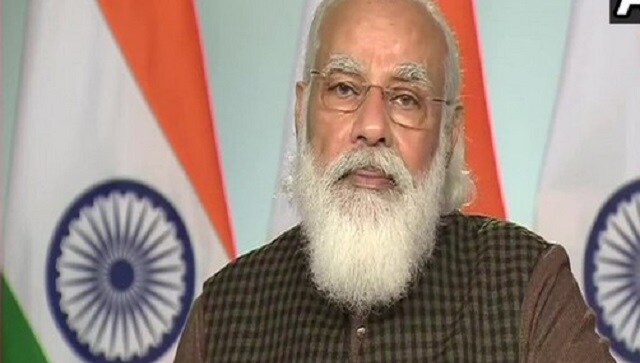 India
The total project cost around Rs 3,000 crore and its construction created over 12 lakh man-days of employment, the PMO said in a statement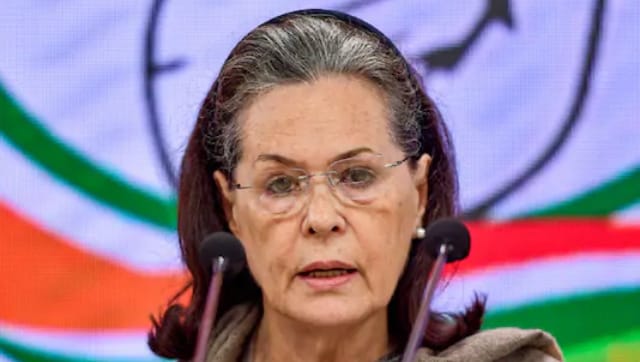 India
The Congress president said more than 50 protesting farmers have lost their lives thus far due to the government's 'apathy and neglect'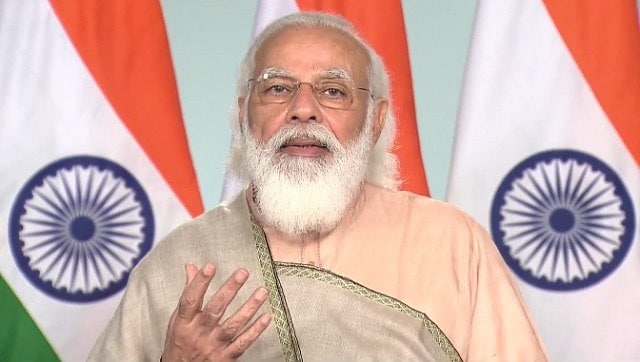 India
The government has an 'integrated approach to energy planning and our energy agenda is all-inclusive', said the prime minister on Tuesday