Gita Gopinath, the new chief economist at IMF: A 'neo-liberal' who spooked Left's old ideological guard
Gopinath joins the list of top economists India could have retained but now India's loss is IMF's gain
Harvard economics professor and renowned expert in international finance and macroeconomics, Gita Gopinath's appointment as the first-ever woman chief economist at the International Monetary Fund (IMF) should excite every Indian. At the same time, there arises a pertinent question: Couldn't India have used Gopinath's expertise at a time when the nation is in dire need of it to repair the deep cracks in the economy and is vulnerable to external shocks?
For some reason, the trick of retaining world-class economists in the homeland is still eluding the country of 130 crore people. There is a list of eminent Indians who have returned to their homeland halfway in their illustrious careers abroad making a deliberate choice to work here like Raghuram Rajan, Arvind Subramanian, Arvind Panagariya among others. However, we seem to be lacking in the expertise and political will to retain these talented people here.
The only man smiling at the news of Gopinath's appointment to the IMF will be Pinarayi Vijayan, Kerala's CPM leader and chief minister.
Vijayan was probably the only political leader in the country who recognized Gopinath's global talent by appointing her as an economic advisor to the Kerala government in 2016. However, it was politically controversial in the southern state dominated by bipolar politics.
Vijayan, who appointed Gopinath, had to face severe opposition from the old guards of the Left ideology. The Left's neo-liberal phobia was threatening to trample Vijayan's efforts to bring in economic reforms through a small step, looking beyond the long-redundant Left ideology.
Vijayan's decision was met with protests from CPM's central leadership and the party's ideological centres. Veteran CPM leader V S Achuthanandan even wrote to the CPM central leadership expressing displeasure about the move, but the Vijayan faction didn't give up.
"The LDF government should not fall into the trap of new economic development strategies," Marxist economist Prabhat Patnaik told one local daily. "Such strategies are often anti-labour and against the interests of the common people. Intellectuals of Kerala will not accept such advice," Patnaik said.
It wasn't clear what 'strategies' and which 'intellectuals' Patnaik was talking about, but the state's economy wasn't looking good for sure. Two, of the state's main revenue streams — remittance money from the middle-east and revenue from liquor sale (less than Rs 10,000 crore annually) were weakening on account of labour restrictions and the liquor ban, respectively. The state was staring at an economic crisis long before the devastating floods battered the feeble economy.
But many, including the BJP-wing of Kerala approved of Vijayan's act of bringing in Gopinath as the right move. Gopinath was hailed as an expert economist who was also familiar with Kerala's economy, efficient enough to guide the state out of its economic mess. Her neo-liberal views and pro-industry stance were largely in sync with the thought process in Vijayan's government as well, but not with CPM's old-guard. For them this was an aberration from their idealogy.
This ruffled some feathers in the Left fold, prompting the CPI-M politburo to seek an explanation from Vijayan's government and the CPI to question the appointment. "Neo-liberalism has become outdated worldwide," Kanam Rajendran, state secretary of the CPI, part of LDF in Kerala, said to NDTV. "So we are not sure whether this Harvard professor (has) also made any change in her earlier stand in this," Rajendran said.
As far as the national economy is concerned, unlike few of her colleagues in India, Gopinath wasn't a big fan of Prime Minister Narendra Modi's demonetisation programme.
In an interview to Business Standard, Gopinath criticised the note ban heavily. "No. I don't think I know a single macroeconomist who thinks that this was a good idea. And, it's not something I think should be done for a country such as India and the level of development it has. Japan has the highest cash per capita, way more than India. The cash in circulation, relative to the gross domestic product (GDP) for India was 10 percent, whereas in Japan it is 60 percent. That is not black money; that is not corruption," Gopinth said.
However, Gopinath backed the implementation of Goods and Services Tax (GST) calling it a real reform. More importantly, in the same interview, Gopinath pointed out the problem of lack of quality data on real economic parameters including the suspicious gross domestic product (GDP) figures, the absence of basic data such as state GDP per capita.
The fact that Gopinath took up the Kerala assignment showed her interest and willingness to work for India. With her expertise in international finance, probably, she would have been a great addition to India's economic recovery phase had the Modi-government taken the right steps at the right time. Gopinath, thus, joins the list of top economists India couldn't retaining. Can we call it India's loss and IMF's gain?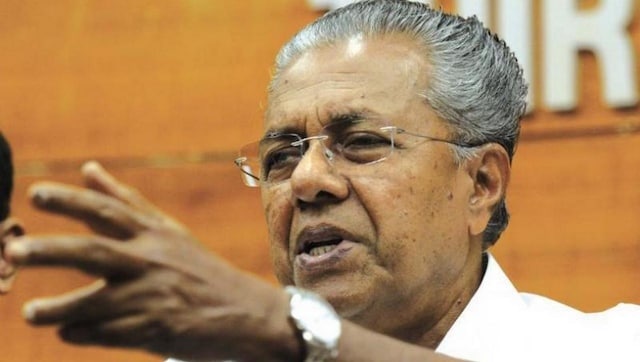 Politics
Along with welfare politics, the Left has also benefited from the significant shift in Kerala's political landscape with the rise of Hindu nationalism
Politics
A powerful administrator, Vijayan had rolled out a set of development and welfare measures to enable a spectacular comeback for LDF from its drubbing in the 2019 Lok Sabha polls when it lost 19 out of the 20 seats
India
In the last 24 hours, 1,42,588 samples have been tested and the Test Positivity Rate (TPR) was 26.08 percent