Gilead nears deal to buy Immunomedics for more than $20 billion, WSJ reports
(Reuters) - Gilead Sciences Inc is nearing a deal to buy biopharmaceutical company Immunomedics Inc for more than $20 billion, the Wall Street Journal reported on Saturday, citing people familiar with the matter. A deal for Immunomedics, which last month reported positive data from a late-stage study for its breast-cancer drug, could be announced Monday if not sooner, the Journal said https://www.wsj.com/articles/gilead-nears-deal-to-buy-immunomedics-for-more-than-20-billion-11599936777?mod=hp_lead_pos2. Gilead and Immunomedics did not respond immediately to emailed requests from Reuters for comment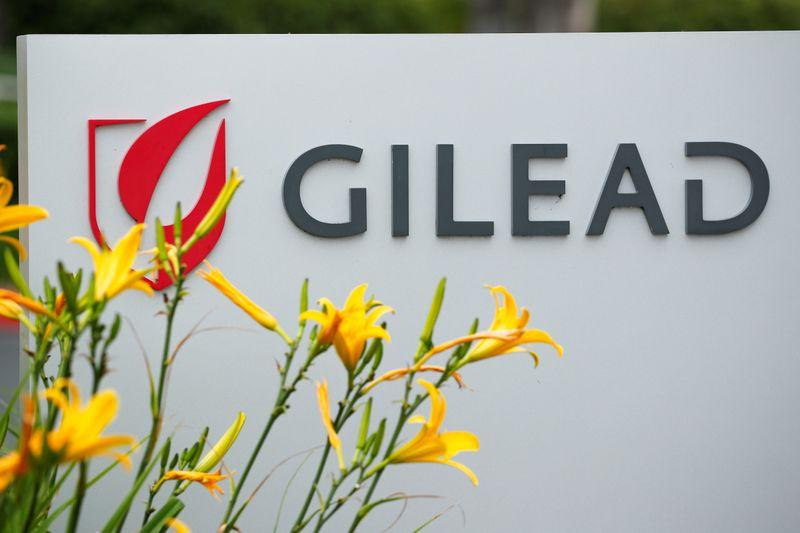 (Reuters) - Gilead Sciences Inc is nearing a deal to buy biopharmaceutical company Immunomedics Inc for more than $20 billion, the Wall Street Journal reported on Saturday, citing people familiar with the matter.
A deal for Immunomedics, which last month reported positive data from a late-stage study for its breast-cancer drug, could be announced Monday if not sooner, the Journal said https://www.wsj.com/articles/gilead-nears-deal-to-buy-immunomedics-for-more-than-20-billion-11599936777?mod=hp_lead_pos2.
Gilead and Immunomedics did not respond immediately to emailed requests from Reuters for comment.
(Reporting by Ismail Shakil in Bengaluru)
This story has not been edited by Firstpost staff and is generated by auto-feed.
Business
By Lewis Krauskopf NEW YORK (Reuters) - Investors will be zeroing in on the Federal Reserve's monetary policy meeting next week as a "Goldilocks" market environment that has helped lift stocks to record highs and tamed a bond selloff is tested by rising inflation.
Business
CARBIS BAY, England (Reuters) - European Union leaders will threaten British Prime Minister Boris Johnson with a trade war over Northern Ireland, The Times reported on Friday, without citing sources. German Chancellor Angela Merkel and French President Emmanuel Macron will use one-to-one meetings with Johnson on Saturday to demand that Britain honours the terms of the Brexit deal in relation to Northern Ireland, The Times reported
Business
By Herbert Lash and Tom Wilson NEW YORK/LONDON (Reuters) -The dollar rose and key U.S., European and global stock indexes hovered near record highs on Friday as investors embraced the easy monetary policies of major central banks and their message that rising inflation will be transitory.