India's ghost airports await their saviour; 25 new hubs and not a single flight takes off
Why then were they built in the first place?
New Delhi: India spent a total of Rs 600 crore on 25 airports across the country in just two years when these airports were technically operational but did not handle a single scheduled flight, according to information provided by Civil Aviation Minister A Gajapathi Raju in Lok Sabha on Thursday.
In other words, these airports are ghost airports, and they remain so, since state governments, the centre and airlines do not have a consensus so far to make their operations viable.
According to the minister, the maximum number of such ghost airports lies in Maharashtra - at Gondia (which was former Civil Aviation Minister Praful Patel's constituency), Juhu, Kolhapur and Sholapur, Akola and Jalgaon. Rajasthan and Punjab have three each in the list, at stations such as Jaisalmer, Bhatinda, Ludhiana and Pathankot.
There is a ghost airport at Shimla too, which has been in the news recently after the Supreme Court showed its displeasure at the state of affairs. Scheduled flights stopped landing at this airport since October 2012 but now, the AAI says it has completed re-carpeting work on the runway and made it fit for operation of ATR aircraft.
Funding burden
Though these airports do not handle scheduled flights, staff has to be paid and depreciation accounted for. In 2014-15, Hyderabad's Begumpet airport saw the highest government expenditure among all ghost airports at over Rs 67 crore, followed by Bengaluru's HAL airport at over Rs 58 crore and Delhi's Safdarjung Airport at almost Rs 47 crore.
So over half the expenditure of the country on maintaining ghost airports was made in these three airports at Rs 172 crore. A former AAI official pointed out that Juhu incurs heavy expense as high security has to be maintained for operations of ONGC whereas Delhi's Safdarjung airport has to be kept operational for VVIP chopper flights, for which the government pays nothing!
In addition to the 25 airports which are operational but don't handle a single scheduled flight on any given day, there are 30 other airports which are classified as non-operational. Here too, the government spent over Rs 11 crore and Rs 10 crore each in 2014-15 and 2013-14. India has about 475 airports/airstrips of which 125 are owned and managed by the AAI. The details given above pertain only to those airports which the AAI has to manage.Put in simple terms, of the 125 airports under AAI, 55 are not servicing a single scheduled flight.
 How ghost airports are made
Why then were they built in the first place? The answer lies partly to do with local politics, partly because of inability of the AAI to judge where an airport should be in a state so that airlines find it viable to operate flights there and again, partly in the hope that airlines will get smaller aircraft to operate on these routes.
Aviation consultancy CAPA South Asia's CEO Kapil Kaul says AAI is a capex organization which has "no management and commercial capability. Investment decisions regarding large capex spends, specially on airports with viability challenges, have no sound commercial logic. Hence, precious capital is wasted. Urgent restructuring of AAI is critical and necessary."
The AAI official quoted earlier said most of the airports lying unused were built on the premise that India's airlines, including Air India, will operate smaller aircraft. This has clearly not happened. This official said Jaisalmer, in Rajasthan, was developed to promote tourism but Air India stopped operations in 2012. He said many of these airports have seen small investments and have been built keeping traffic potential in mind.
So just Rs 30 crore was spent to refurbish Jaisalmer in 2011, just Rs 10 crore for the airport at Gondia and even airports at Cudappah in Andhra Pradesh and Bhatinda saw small investments. But still, scheduled flights remain a pipe dream at most such airports as airlines want some support from the state government besides the right kind of aircraft to fly there.
That AAI is poor at commercial side of airport operations is evident from its handling of not just small but even large airports across India. A bulk of flyers in India use two of the busiest airports at Delhi and Mumbai. Some years back, both were given out to consortia of private airport developers under concession agreements which allow AAI lion's share of revenues. This strategy has reaped rich dividends for the AAI. According to sources, the authority is all set to report Rs 10,317 crore in revenues for 2015-16 against Rs 9284 crore in the previous fiscal. Profit after Tax should increase to Rs 2025 crore from Rs 1959 crore in 2014-15. Close to half the bottomline accrues from AAI's revenue share from Delhi and Mumbai airports.
According to this Reuters story, India's ghost terminals were built largely by the UPA government, which planned 200 'no frills' airports. The story also says India has spent more than $50 million since 2009 on eight airports that do not receive scheduled flights. Some mitigation efforts are on now finally on their way.
In his reply in LS, Minister Raju said the government has already decided to develop airports in tier-II and tier-III cities. And that work has commenced at five locations - Hubli and Belgaum in Karnataka, Kishangarh in Rajasthan, Jharsaguda in Odisha and Tezu in Arunachal Pradesh to promote regional air connectivity. Tezu, Jharsaguda and Kishangarh are airports which exist but are non-operational. In the Budget for this fiscal, there is a detailed plan to identify airports/airstrips under the control of state governments and then develop these in consultation with airlines to make such airports operational.
The Budget also outlines a roadmap for AAI to revive 10 non-operational airports. Kaul of CAPA says unless a professional, well structured and demand driven plan for airport infrastructure development at Tier 2/ Tier 3 cities is developed, "we may see more ghost airports. As a top priority, airports with no commercial flights need to be revitalized with state governments taking responsibility and leading their revival."
He gives the example of airports like Mysore, Pondicherry and Kanpur which failed to attract airline services. "Private greenfield airports like Durgapur have similarly struggled to secure the interest of airlines....regional airport development is critical for India's economic development and regional integration but needs to be well thought and planned. Let us not rush in constructing new airports in smaller cities," Kaul says.
Now, the Draft Civil Aviation Policy speaks of enhanced regional connectivity by involving state governments and providing viable routes to airlines to reach the hinterland by offering some sort of viability gap funding.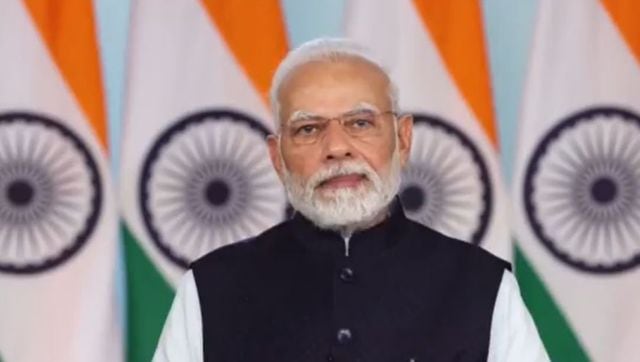 India
Prime Minister Modi will launch various new initiatives under the e-court project, as part of the programme. The e-court project is an attempt by the government to provide services to litigants, lawyers and the judiciary through ICT enablement of courts
India
A five-judge Constitution bench headed by Justice K M Joseph said it wants to know whether there was any "hanky panky" in Goel's appointment as election commissioner as he was only recently given voluntary retirement from service
Explainers
The move comes after Madhya Pradesh High Court passed an interim order stopping the government from prosecuting interfaith couples who marry without giving the district magistrate a 60-day notice — mandated under Section 10 of the MP Freedom of Religion Act (MPFRA) 2021