Getting a 'tax due' message when you file returns? Here's what you should do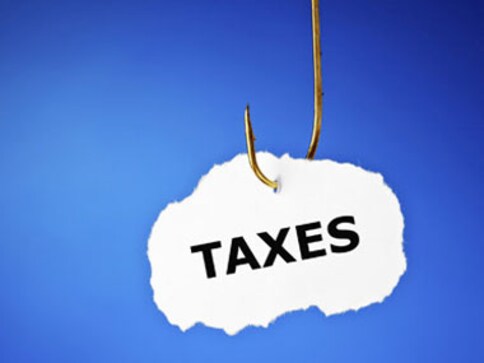 Tax-payers are eager to file their income tax return for the assessment year 2015-16, wherein a return of income is provided for earning from April 1, 2014 to March 31, 2015. As taxpayers go about their return filing exercise, many are taken aback when they see a tax due in the return.
Salaried individuals are often surprised to see tax payable because the employer deducts a definitive portion as tax every month before crediting the salary. Freelancers may also see a tax due in their return, if they haven't been able to estimate their tax dues in a timely manner or where the TDS deductions from the clients have been inadequate.
There may be several reasons for a tax payable to show up at the time of return filing. Here we list down 4 common instances when you might see a tax due in your income tax return -
a) Your employer cuts tax based on deductions and income you report to him. If you did not disclose your income from say, a fixed deposit or a freelancing project you took up, then you would pay additional tax on those income.
b) Sometimes these income could push you to the higher income tax slab — 20% or 30%. Let's say your salary income is Rs 4,80,000 for the year and you received Rs 70,000 for a freelancing project you took up, you would fall in the 20% tax slab and tax becomes due.
c) Interest from fixed deposits is taxed just like your salary income. However, banks only deduct 10% TDS when the interest income exceeds Rs 10,000. You will have to pay the additional tax on the fixed deposit if you fall in the 20% or 30% tax bracket.
d) Another instance when a tax is payable is when employees change jobs and fail to submit investment proofs to their current employer. The current employer could also take the minimum exemption and Section 80C deduction into consideration, and might not deduct taxes as much as they should have.
e) It's possible you have skipped one of the deductions in your return or may be your TDS is not getting reflected as per your Form 26AS. Make sure all your deductions are reflecting accurately in the return. To ensure this, download your form 26AS and make sure you have taken credit for each of the TDS entries appearing in your return.
f) Or, you could have simply made a mistake while filing the income tax return. Check your entries again.
How to resolve
Pay the outstanding taxes online on the department website, and log back into the e-filing portal to make an entry in the income tax return under the head 'Self-Assessment Tax' using Challan 280.
Avoid keeping tax due until the very end
If you have taxes due on your income, it is beneficial to pay those as soon as possible. You will not be able to file a return without paying all your dues. Moreover, delayed tax payments also attract interest.
Interest on tax payable
Anybody whose income taxes exceed Rs 10,000 in a financial year is required to pay taxes every quarter, instead of one large payment at the end of the year. In most cases, tax payment that is required to be paid by a salaried individual is taken care of by the employer through TDS.
However, in cases where the salaried individual has a large amount of 'other income' and 90% of their taxes have not been deposited by the end of March, the employee is required to pay advance taxes. Interest may be levied in this case under section 234B and 234C.
Interest is also charged under section 234A when you file income tax returns after the due date.
So when you see a tax payable while filing an income tax return, don't stress and go through your return carefully through each step. Hopefully, this list shall help you find where the error is.
(Guest column by www.cleartax.in, an e-filing website for individuals and businesses)
World
The Aviation ministry said that it was preferred that the passengers be fully vaccinated
Business
If owned for less than a year, a 15 percent short term capital gains tax is applied to capital gains generated on the sale of Indian REITs
Business
Here are the steps for paying advance tax via various payment modes through the e-pay tax option