GE shakes up power unit leadership, taps retired executive to help
By Alwyn Scott (Reuters) - General Electric Co shook up its ailing power business on Monday, appointing a new CEO for gas power and bringing a longtime GE executive back from retirement to help.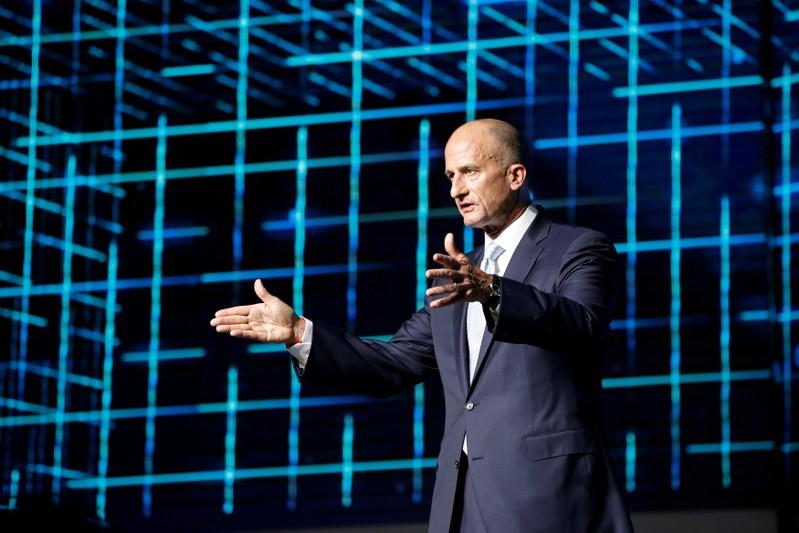 By Alwyn Scott
(Reuters) - General Electric Co shook up its ailing power business on Monday, appointing a new CEO for gas power and bringing a longtime GE executive back from retirement to help.
The changes mark another step in new GE Chief Executive Officer Larry Culp urgent effort to reduce heavy debt and restore profits at the 126-year-old, Boston-based conglomerate. It also highlights the serious problems at GE's power division.
"One of my top priorities is positioning our businesses to win, starting with GE Power," Culp said in a statement.
GE stock was up 0.6 percent at $8.05 in morning trading.
John Rice, a 39-year GE veteran who once headed its energy unit, will now serve as chairman of gas power, reporting to Culp. Rice retired nearly a year ago after heading GE's global growth efforts as a vice chairman under former CEO Jeff Immelt.
He will use "knowledge of GE's gas customers and management experience" to provide "mentorship" to gas power leaders to "position this business and the team for success," GE said.
Scott Strazik, CEO of GE Power's repair and maintenance business, will become CEO of Gas Power, overseeing both gas-related equipment sales and services.
GE Power's current Chief Executive Officer, Russell Stokes, will become CEO of other power activities, including nuclear and coal power, steam, transmission grids and power conversion.
Strazik and Stokes also will report to Culp, GE said.
GE said last month that it would separate the gas power unit from the rest of its power activities so the unit could receive extra management focus.
GE Power's profits have plunged as demand for gas turbines has fallen far short of forecasts, leaving GE and rivals Siemens and Mitsubishi Hitachi Power Systems with too much capacity and fewer sales.
GE Power reported a $631 million loss and wrote off $22 billion of goodwill in the third quarter, reflecting the bleak outlook for future earnings.
(Reporting by Arunima Banerjee in Bengaluru; Editing by Saumyadeb Chakrabarty and Nick Zieminski)
This story has not been edited by Firstpost staff and is generated by auto-feed.
World
BAGHDAD (Reuters) - Rockets hit near U.S. forces and contractors in Iraq on Wednesday, including an air base north of Baghdad and a military base at Baghdad International Airport, the Iraqi army and security officials said. The army reported at least three rockets hit Balad air base, where U.S
World
By Silvia Ognibene and Silvia Aloisi FLORENCE, Italy (Reuters) -Italian police have arrested a Chinese couple accused of running a leather goods business which exploited immigrant workers it employed to make handbags for a Burberry supplier, according to an arrest warrant seen by Reuters. Tax police in Florence said in a statement that the two Chinese nationals were arrested on Wednesday as part of an investigation into alleged labour exploitation and tax fraud and that restrictive measures had been imposed on two other family members, including a ban on them leaving Italy
World
WASHINGTON (Reuters) - The United States on Wednesday blacklisted four Nicaraguans, including a daughter of President Daniel Ortega, as Washington warned it would continue to use diplomatic and economic tools against members of the leftist government engaged in repression. The U.S. State Department called on Ortega to release detained presidential candidates as well as other civil society and opposition leaders arrested over the past week in what Washington called "an increasing wave of repression." "There are costs for those who are complicit in the regime's repression.