GDP growth revives to 6.3% in July-Sep: RBI gets room to stay put on interest rate, say experts
There has been positive news in the form of improvement in ease of doing business rankings, Moody's upgrade of India's rating and the massive recapitalisation plan for banks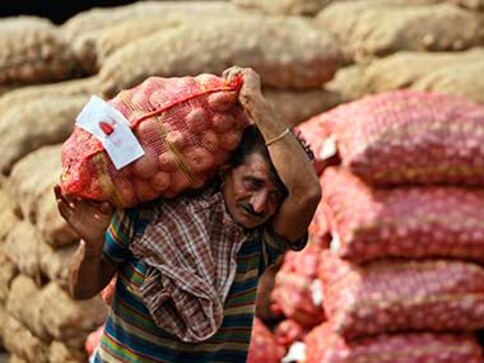 India's economy grew 6.3 percent in the three months ending September from a year earlier, in line with expectations and faster than a provisional 5.7 percent in the previous quarter, government data showed on Thursday
Experts weigh in with their views:
Sumedh Deorukhkar, senior economist, BBVA, Hong Kong
The latest growth outturn is in line with RBI's recent rhetoric and thus shouldn't move the needle on interest rates. We expect RBI to remain on pause in December and February, given upside risks to inflation as well as the fiscal deficit, exacerbated by rising oil prices and a gradually tightening global rates environment. We estimate India's full year GDP growth to pick up from 6.7 percent in FY18 to 7.3 percent and 7.5 percent in FY19 and FY20, respectively.
Tushar Arora, senior economist, HDFC Bank
The GDP number is exactly in line with our expectations. Upbeat corporate earnings results have been reflected in the manufacturing sector. As the revival continues, we are likely to keep the annual (GDP) forecast unchanged at 6.5 percent.
Ranen Banerjee, Partner - Public Finance and Economics, PwC India
The GDP numbers for Q2 are not surprising and it is on expected lines given the re-stocking in manufacturing that has taken place in this quarter post GST roll out. This is reflected in the sharp upturn in the manufacturing GDP to 7 percent from 1.2 percent in the previous quarter. We are, however, still experiencing slow down in the services sector viz. finance, transport and hotels. The possible causes could be the larger working capital requirements faced by services sector (especially export oriented ones) and teething process issues post-GST implemention.
We also possibly need to examine whether the 3 percentage point increase in tax rate on Services from an effective 15 percent pre-GST to 18 percent under GST causing some demand side impacts. We will need to wait for Q3 and Q4 GDP numbers to be able to comment on this more conclusively. With the lowering of rates on several goods and also further simplification of processes under the GST regime, further growth momentum is expected in Q3 GDP numbers.
Chandrajit Banerjee, Director General, CII
The rebound in GDP growth to 6.3 percent, after the uninspiring performance of the previous quarter, is noteworthy and a great confidence booster. The revival of the GDP growth print reinforces the perception that the economy is on a robust recovery phase and the short-term disruptions caused by demonetisation and GST are behind us.
What is encouraging is that manufacturing has emerged as a key driver of growth indicating that firms have started restocking and recovery is taking shape. Gross fixed capital formation has also picked up from last year's lackluster pace. Going forward, CII believes that economic performance would be better in the second half as companies move to execute projects on the back of improved demand.
Aditi Nayar, Principal Economist, ICRA
As expected, GDP and GVA growth charted a moderate sequential recovery in Q2 FY2018, led by a broad-based uptick in the industrial sector. Unsurprisingly, the momentum in the services sector and agriculture flagged in Q2 FY2018 relative to the previous quarter, led respectively by a slowdown in central government spending and the unfavourable kharif output. The strength of the sequential recovery in Q2 FY2018 in GDP and GVA growth was mildly weaker than expected.
The improvement in the GVA growth of manufacturing and mining was they key factor underpinning the recovery in Q2 FY2018. Although manufacturing volume growth in Q2 FY2018 was not as strong as we had initially expected on the basis of restocking after the GST, rising commodity prices and fewer discounts led to a revival in earnings.
The turnaround in the performance of the mining and quarrying sector was underpinned by an improvement in volumes, a favourable base effect, and supportive commodity prices.
While improving modestly, construction stood out as the slowest growing of the industrial sub-sectors in Q2 FY2018. Weak consumer sentiment, led by factors such as the demonetisation-led drag, the full implementation of the RERaD Act, from May 1, 2017, and the implementation of the GST from July 1, 2017, weighed upon the performance of the construction sector.
The uptick in growth of gross fixed capital formation to 4.7 percent in Q2 FY2018 from 1.6 percent in Q1 FY2018 is in line with the turnaround in capital goods output (+3.7 percent in Q2 FY2018, -4.2 percent in Q1 FY2018), while somewhat at odds with other trends related to investment activity, including project announcement and completion.
Pankaj Patel, President, FICCI
Growth numbers are in sync with the expectations and re-affirm that signs of recovery are in sight. The performance of industrial sector has noted an improvement after dropping to the lowest in almost five years in the previous quarter. After the massive destocking undertaken by companies before implementation of GST, production lines are once again coming back on track. It is encouraging to see government's approach towards resolving GST related issues. We are confident of moving to a seamless GST regime in a few months from now.
There has been positive news in the form of improvement in ease of doing business rankings, Moody's upgrade of India's rating and the massive recapitalisation plan for banks. This is a good opportunity to further build on the confidence levels. The monetary policy announcement next week will be a perfect timing to give another shot to boost the sentiment. Also, the government should look at further consolidating its reform agenda in the forthcoming Union Budget 2018-19 to be announced two months from now to give further boost to investment.
For full coverage of Union Budget 2018, click  here.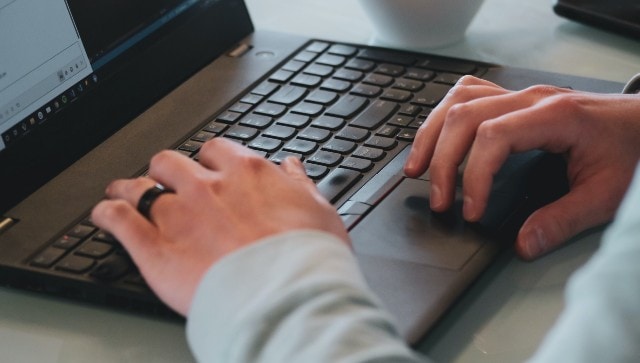 India
The exam was conducted on 6 March in online mode. The question paper was divided into four sections - general awareness, quantitative aptitude, reasoning section, and English language
Business
RBI Governor Shaktikanta Das said the Monetary Policy Committee kept its estimate for economic growth unchanged at 10.5 percent for the current fiscal
Business
RBI governor Shaktikanta Das said the Monetary Policy Committee kept its estimate for economic growth unchanged at 10.5 percent for the current fiscal