GDP forecast at 6.5%: Job creation is trial by fire for Modi govt ahead of 2019 polls, but it's not all bad news for economy
Politically, lower GDP growth will be setback for Narendra Modi personally as he approaches another crucial election year and 2019 Lok Sabha polls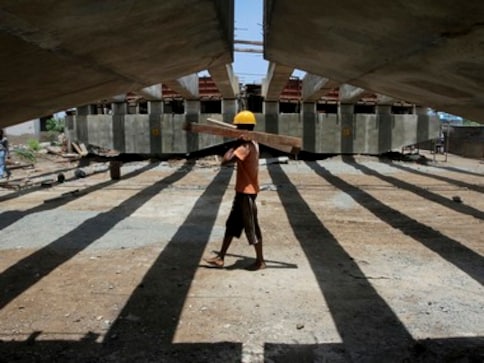 There aren't too many economists who are surprised looking at the first GDP (gross domestic product) advance estimate of the fiscal year 2018 at a four-year low of 6.5 percent. In a year battered with demand-slowdown, demonetisation impact and GST (goods and services tax) transition pain, GDP was expected to perform badly unless there is a statistical miracle (such as sharp downward revision in the previous figures).
Just that the figure, 6.5 percent, came even lower than the RBI estimate of 6.7 percent for the year and government's own earlier estimates. This estimate may be revised upwards later given that most economists expect a growth pick up in the second half of the fiscal year with private investments showing some early signs of revival, demand picking up and the pain of GST and note ban-resulted cash crunch vanishing gradually.
On the other hand, if indeed the year ends with 6.5 percent that will be the lowest yearly growth figure ever since this government came to power and a major negative mark on the records of Modi-government. Politically, this will be setback for Narendra Modi personally as he approaches another crucial election year and 2019 Lok Sabha polls. It will put the government on defensive. The decline in growth figure from 7.1 percent in last year to 6.5 percent this year will be difficult to explain even with the counter that temporary pain is inevitable in a year of reforms and disruptions.
If one looks closer at the GDP figures, the major disappointment has come from the manufacturing and agriculture sectors. In the manufacturing segment, the projected growth of 4.6 percent is the lowest in at least six years ever since the new series started (7.9 percent in last year). Remember, manufacturing sector growth is critical for job creation. Another interesting takeaway is that farm sector, which employs most number of people, has its share to GDP falling steadily. Share of agriculture as percentage of GDP has come down to 14.6 percent from 15.2 percent while industries contribution dropped to 30.6 percent from 31.2 percent.
The growth in agriculture is projected to grow at a disappointing pace of 2.1 percent from 4.9 percent in the previous fiscal year. But construction has shown some pick up with an estimated 3.6 percent growth from 1.7 percent logged in the previous fiscal year. Agriculture, which once used to be the biggest employer and major contributor to the national income, is sharply losing ground, which tells us that if more jobs needs to be created, the focus should be on boosting the manufacturing sector. The biggest hurdle here is that private investments not happening in a big way as it should be. Also, more people are moving towards unorganised jobs from factory jobs as indicted by the demand for MNREGA scheme.
Government schemes like Mudra Yojana would help to promote small entrepreneurs to an extent but that's just a fraction compared to the massive demand in the job market. In states like Andhra Pradesh, the scheme has failed to take off. For this, fresh investments are key.
Not all is bad
Still, the GDP estimates show that there is a hope of revival in gross fixed capital formation, which is the indicator of overall economic activity. The Gross Fixed Capital Formation (GFCF) is expected to register growth rate of 6.5 percent at current prices as compared with 2.9 percent in last year and 5.8 percent in the year before that. GFCF at current prices is estimated at Rs 43.84 lakh crore in 2017-18 as against Rs 41.18 lakh crore in 2016-17. At constant (2011-12) prices, the GFCF is estimated at Rs 37.65 lakh crore in 2017-18 as against Rs 36.02 lakh crore in 2016-17. This shows there is an expected revival in overall investments.
The government estimates the private final consumption expenditure (PFCE) at current prices at Rs 97.75 lakh crore in 2017-18 as against Rs 89.27 lakh crore in 2016-17. Government Final Consumption Expenditure (GFCE) at current prices is estimated at Rs 19.77 lakh crore in 2017-18 as against Rs 17.69 lakh crore in 2016-17. If the investment and consumption momentum picks up and manufacturing sector get the desired boost, it can take the economy back to the growth path by next year. But, that isn't an easy task for Modi government in an election year. The budget this year will be tricky for the government for obvious reasons. Overall, the GDP forecast has come as an eye-opener for Modi government to introspect on areas where it needs to take targeted policy actions.
For full coverage of Union Budget 2018, click  here.
(Data support from Kishor Kadam)
World
The US Federal Reserve has raised rates 4.75 percentage points in a bid to tackle rising inflation, which reached its highest level in decades last year
World
The issue was highlighted during a briefing given to Divisional Commissioner Liaquat Ali Chatha during his visit to Adiala Jail on Friday morning. The divisional commissioner visited the jail to inspect the condition of the prison and its inmates.
World
All production units of Dawlance, a private company with Turkish sponsors, have stayed shut since the start of 2023