GDP numbers add to all-round Modi feel good but challenge not over yet
The six infrastructure industries posted a growth of 8.5 percent in April, which caps a steady climb up since December 2015.
After all the patting on the back the Narendra Modi government has been doing as it completes two years in power, here comes one more reason for self congratulation. The economy has grown 7.6 percent in 2015-16, the first full year under this government's rule.
In doing so, the economy has beaten expectations – some rating agencies had expected growth to be 7.4 percent. However, the data released on Tuesday is in line with the advance estimates released by the Central Statistics Office (CSO) in February.
Another piece of good news came from the core sector. The six infrastructure industries posted a growth of 8.5 percent in April, which caps a steady climb up since December 2015.
There was some concern about economic performance in 2015-16 – growth had dipped sharply in the third quarter (Q3, October-December) to 7.2 percent from 7.6 percent in Q2 (July-September). But Q4 (January-March) saw the economy bouncing back, logging a growth of 7.9 percent. The exultation that the economy is now within touching distance of 8 percent, based on just the Q3 performance, may be a tad premature - Q2 of 2014-15 saw a 8.4 percent growth but Q3 saw growth dropping to 6.5 percent. There's no denying, however, that things are certainly looking up.
What is particularly heartening is the smart recovery in agriculture, despite two successive years of drought – gross value added (GVA) grew 1.2 percent in 2015-16 against a decline of 0.2 percent. This, according to Aditi Nayar of ICRA was driven by 5 percent growth in the non-crop sectors. AT 9.3 percent, manufacturing GVA too was just a shade less than double of what it was in 2014-15 (5.5 percent).
Let's not, however, ignore the less uplifting figures.
Two sectors with significant employment potential—construction and trade, hotels, transport communication—do not appear to be doing well. GVA growth in these was lower than in 2014-15. The sluggishness in the construction sector is borne out also by the data on core sector – cement production growth has been slipping since February and came down sharply to 4.4 percent in April from 11.3 percent in March. Nayar attributes this to a build up of inventories, something that could be seen in coal output as well, which registered a decline of 0.9 percent in April.
If inventories are building up, then clearly investment demand is still low. Not only is growth in gross fixed capital formation lower in 2015-16 (3.9 percent against 4.9 percent in 2014-15), but even its share of gross domestic product has fallen (29.3 percent versus 30.8 percent).
Private consumption certainly seems to be driving growth right now – it grew 7.4 percent against 6.2 percent in 2014-15, and its share in GDP has also gone up to 59.5 percent, from 57.6 percent in 2014-15 and 57.7 percent in 2013-14. This, however, needs to be nurtured carefully. The Reserve Bank of India's quarterly consumer confidence survey in March shows a dip in people saying they spent more than last year and will spend more in the coming year, while the number of respondents saying spending will stay the same or increase has increased. This is happening for both essential and non-essential spending.
So what lies ahead? Can the government build on the green shoots that seem to be holding their own? It should, because some favourable factors will be coming into play.
There will, of course, be the favourable monsoon. The Indian Meteorological Department has predicted above normal monsoon and this should augur well for the rural economy. The latest Morgan Stanley Macro Indicators Chartbook shows two-wheeler sales have been going up for four straight months. A good monsoon could also have a dampening effect on food inflation, which has tended to be a tad worrisome.
The implementation of the Seventh Pay Commission report could spur a spending boost and this may see idle capacity in the manufacturing sector being put to use, which could later spark off investment demand.
Minister for road transport, highways and shipping has plans by the score and these need to get going. This will spur investment demand, ensuring that growth is broad-based and sustainable.
These advantages need to be built upon, with some big bang reforms, some incremental tinkering and, above all, a clear focus on nurturing growth. The challenge is not over yet.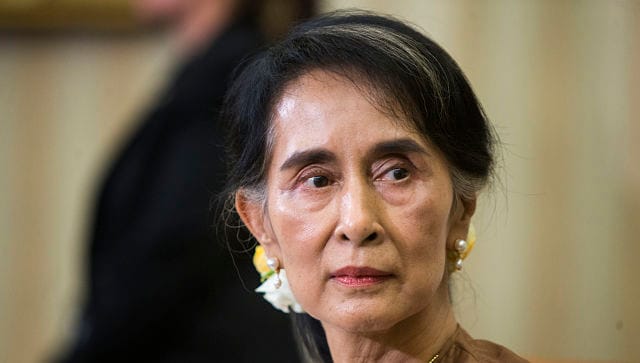 World
The sedition charge calls for up to two years' imprisonment for anyone found guilty of causing fear or alarm that could cause an offence against the State or public tranquility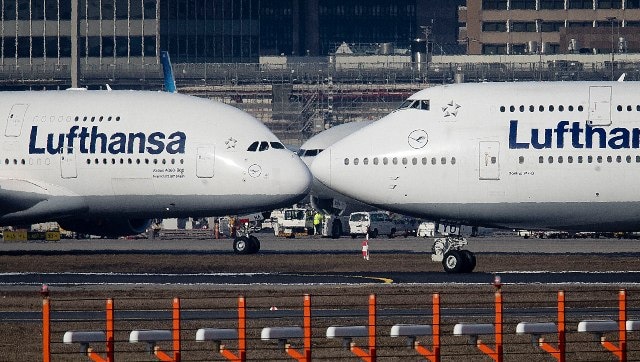 World
With this, an epic 16-year-old dispute over support for airplane makers appears to be heading for an end, at least for now
India
Residents of Ghoramara and Mousuni are being being moved to safety by the West Bengal government as tidal waters and rainfall pose grave risk to their lives