GDP back series data: Having a new base year is fine, but high growth post-demonetisation is surprising
There can be no discussion on the new base year concept as it is globally accepted.
Creating a back series for any economy variable based on a new base year and approach is always fraught with controversy as it involves several assumptions and matching of data which is subjective. There was a paper on the gross domestic product (GDP) numbers for the pre-2011-12 period in August which was presented and rejected as being one which was put up for discussion. This was largely expected as it presented growth to be higher than under the earlier base year.
The Central Statistics Office (CSO) got down to the job of representing the case with a new set of experts who have also ratified the approach taken this time. Against this background, the press note on National Accounts Statistics back series from 2004-05 to 2011-12 released is curious.
First, all the growth rates for the prior period have been scaled down with the difference ranging between 0.6 percent in 2008-09 to 2.2 percent in 2006-07, with the average being say 1.4 percent. This is against all numbers being estimated to be higher when the earlier so-called discussion paper was put out.
Second, the data was released jointly by the CSO and NITI Aayog which is probably the first time. It will be interesting to see if this will be the practice going forward as normally these results are presented by the CSO only.
The third is that if methodologies used by different experts on the same subject can throw up such opposite numbers which confuse in interpretative power, is the exercise really worth doing? If the difference was marginal or the direction disparate in years, it would have been attributed to statistical differences. But with a different scale now being presented, there is room for debate.
Last, for a better comparison, it will be nice if the CSO-NITI Aayog combine also provide a series post-2011-12 on what the numbers would be if the old methodology was applied. As this is a desk job, it should not really be difficult to do so.
Keeping aside these coincidences, it can be said that when the new methodology was introduced, it gave numbers which most economists would have agreed were higher than the older one by at least 1 percent point. But this is not true as the numbers are lower by a little over 1 percent in general. The supposition hence gets reversed if the 2004-05 base year is used for the post-2011-12 series as it should logically give a higher number. This means that when the economy went down under post-demonetisation in 2016-17, when economic activity came to a standstill for five months, growth instead of 7.1 percent would be 8.1-8.6 percent. This would be hard to accept given that we have seen that employment growth has not picked up the way it should have in case growth was high.
Let us look at the internals that has been provided. All through the trend is that the primary and secondary sectors have done better than in the old system while services have performed less satisfactorily. This view is certainly novel which has been supported by the extraordinary performance of the mining sector. Also moving from the ASI system for computing manufacturing output to corporate results value-added has made a difference too at the margin with the new series now showing better performance.
Two interesting conclusions can be drawn here. The first is that if growth was less exhilarating than what was projected in the earlier series, than the measures taken post-financial crisis did not amount to much and the idea that the economy boomed due to fiscal and monetary stimulus is a bit overstated. Also, the position taken that we were decoupled from the rest of the world was not that strong an argument based on these numbers.
The second point is that the tag of the fastest-growing economy in the world in those days were coloured with hyperbole and not quite real. These conclusions are quite tempting.
Interestingly, the gross fixed capital formation number remained almost unchanged in the 34 percent range between 2006-07 and 2011-12 but fell from the higher level of 35.8 percent in FY08. This means that the reckless lending which went into investment got stuck is not really true, as the investment level receded by only 1-2 percent. Also as it has fallen to 28.5 percent in the last three years, it means that we do not require very higher doses of 34-35 percent investment to get growth of 7-8 percent as productivity has increased.
There can be no discussion on the new base year concept as it is globally accepted. However, when going back into the past, it requires subjective judgments which in turn give these interesting numbers thus throwing it open for further discussion.
As it has been stated that this is the official estimate this time, it may be assumed that these numbers are cast in stone. We would be following these growth numbers now for any further projections or extrapolations. It is also true that looked at in a different manner one can get a different picture. This is acceptable in economics as assumption and methods used to interpret the past are different. When the basket of goods and services considered is different and a new approach is taken, it is hard to get equivalents which require the use of several proxies that are open to interpretation. The debate will linger.
The writer is chief economist, CARE Ratings.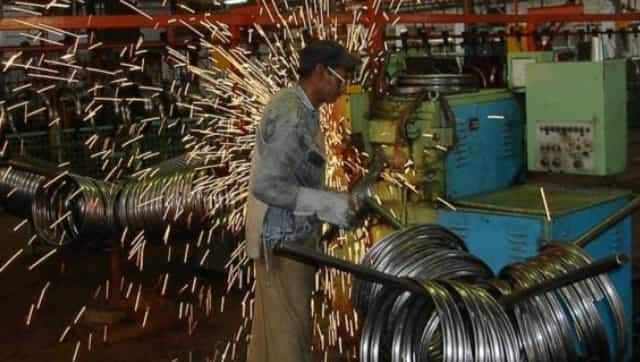 India
In 2021-22, the Indian economy grew at 8.7% up from 6.6% the year before and we are looking at upwards of 7% this year too. This is the highest in the world amongst major economies, with China coming in next at 5.5% growth
World
Authorities in Ukraine claimed last month that the country has suffered more than $100 billion in infrastructure damage alone, which is equal to two-thirds of its 2020 GDP. However, they predict that the rehabilitation effort could end up costing more than seven times that amount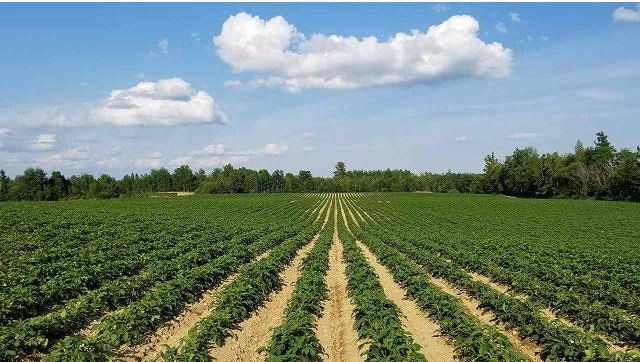 Politics
Freebies are not just fiscally ruinous, but also have other baneful consequences. Punjab, for instance, has not just emptied the state exchequer but also harmed soil because excessive groundwater is drawn using electric tube-wells