GDP at 6.3% in Jul-Sep quarter: Economy shows good signs but growth remains tricky with muted private investments
Presently the government is the only source of investment and in case there is any cut invoked, can affect the future GDP growth scenario
The July-September quarter gross domestic product (GDP) numbers are to an extent reassuring. That is if we look at the growth number of 6.3 percent compared with the April-June quarter growth rate of 5.7 percent which was one of the lowest in recent times. However, if the same is compared with July-September quarter of last year, it is less impressive as it indicates a decline from 7.5 percent. Therefore, depending on how one looks at this number across time periods a different conclusion may be drawn.
As there was concern over the declining GDP growth rate to 5.7 percent in April-June quarter, it can be said unequivocally that we are better off this time with a higher rate. However, it is definitely not the time to rejoice because it is still unclear if things have bottomed out. The Central Statistical Organisation (CSO) has hinted that the Goods and Services Tax (GST) numbers could have understated this calculation, but the difference may not be very significant and hence would be range-bound. Logically we need to wait for two more quarters i.e. the end of the year to gauge whether this trend is maintained or not. Prima facie it appears that growth should pick up further for certain reasons.
First, the CSO believes that restocking has not yet started and the growth seen this time is more to satiate demand than recreate stocks. If this is so, then manufacturing output should speed up in the next quarter. Second, the harvest has been good which should add to the farm growth numbers in October-December quarter. Third, the balance festival demand through FMCG and consumer durables would have taken on some speed in October and will continue to December. All this will push up production and add to GDP. Fourth, once manufacturing and agriculture pick up, the residual services would be better placed like transport and trade, which will add some spice to the growth rate.
The two sectors that would have to be watched are real estate and banking and the government sector. The former is downbeat due to demonetisation, RERA and non performing assets (NPAs) which will mean that there will still be some patience that has to be shown before there is discernible movement.
In case of government, the fiscal deficit numbers released on Thursday show that 96 percent has already been consumed and hence if revenue does not increase, the capex may have to be modified. The government is hence likely to go slowly on spending unless it is able to garner more revenue or relax the 3.2 percent norm.
The nagging piece of the story is once again with investment. The gross fixed capital formation number which reflects what is happening on investment has been declining and is down from 27.1 percent to 26.4 percent. This is a continuation of the story and quite clearly the private sector is not investing. While demand has to pick up to improve capacity utilisation rates, the overhang of NPAs has to be addressed too in case investment has to come forth. Presently the government is the only source of investment and in case there is any cut invoked, it can affect the future growth scenario. This will be the tricky part for the government.
What do the internals of the GDP tell us? First, it must be remembered that the second quarter is typically a bleak period because the nation is between two harvests. The rabi harvest is completed in May and the kharif begins only towards end-September. Construction is normally slow paced because of the monsoon as new projects get held back until such time that the rains recede. Banking business is normally down because it is the slack season. Manufacturing is just about stable because companies prepare for the festival season.
But this time it is different. With GST coming in July companies destocked in April-June and started producing for the festival season subsequently at a hastened pace. This has helped to prop up growth to 7 percent compared with 7.7 percent last year. The trade, transport, etc. component has done very well at 9.9 percent which is surprising but encouraging. Clearly, the sales tax proxy has added to growth here along with traffic on the trains. The government sector growth has slowed down to 6 percent from 9.5 percent in April-June. Frontloading of expenditure in April-June on account of an earlier budget has meant that the government has gone slow in July-September. Hence, the clue will be how this would behave in the next two quarters.
On the whole, these numbers should be viewed with cautious optimism. Optimism can be generated from the feeling that things have bottomed out and cannot get worse, though one cannot be sure of the pace of advance. The quick indicators of investment such as bank credit or debt market activity are yet to show green lights and hence maintaining growth in the region of 6.5 percent plus would be challenging. Manufacturing would have to continue to show accelerated growth, which is possible. Lowering of GST rates will help here. The fact that the government is keen on pushing things is positive, and it would not be surprising in case the fiscal deficit number is pushed ahead to 3.5 percent or so to provide the necessary impetus.
For full coverage of Union Budget 2018, click  here.
Subscribe to Moneycontrol Pro at ₹499 for the first year. Use code PRO499. Limited period offer. *T&C apply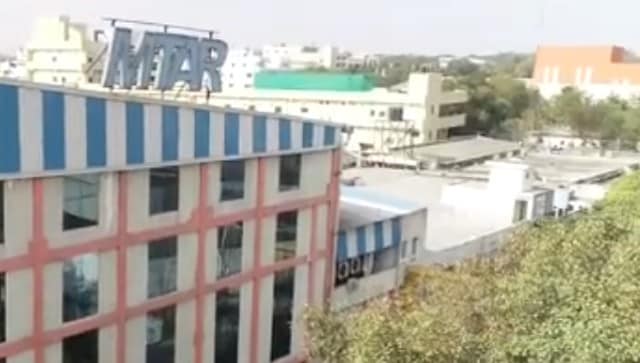 Business
While retail investors led the charge placing bids 5.66 times the portion reserved for them, the portion reserved for non-institutional investors has 76% subscription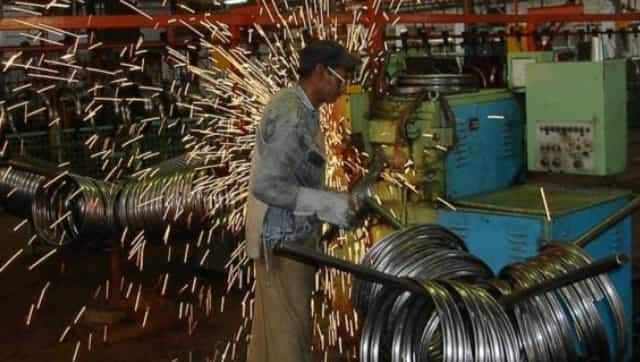 Business
This indicates that even though the pace of growth eased from January, it remained sharp in the context of historical data
News & Analysis
Facebook says it has invested $600 million in the news industry since 2018.