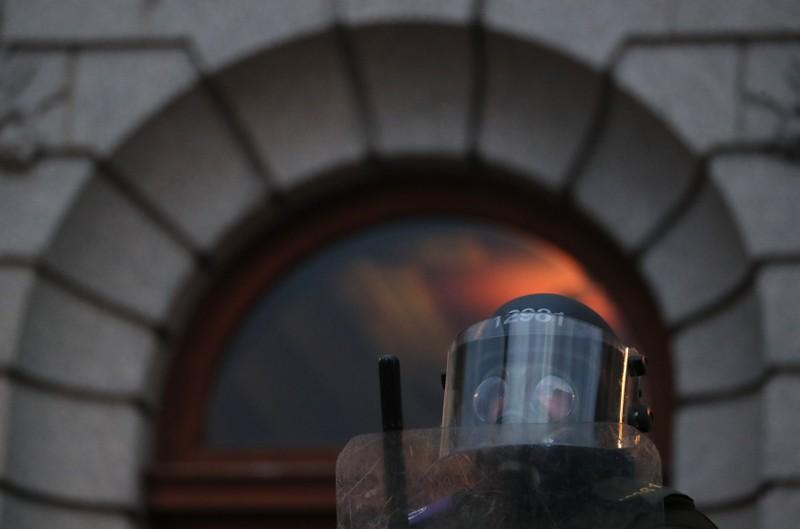 By Jan Strupczewski and Andreas Rinke
LA MALBAIE, Quebec (Reuters) - U.S. President Donald Trump countered a slew of trade numbers from U.S. allies with his own, different data, holding firm to his position that the United States was at a disadvantage, an official at a G7 summit said on Friday as consensus eluded the group's leaders.
Friday's trade session, where G7 allies planned to confront the U.S. president over trade tariffs, had "some emotions" but was civilized and diplomatic, said the official who followed the talks.
"The other leaders presented their numbers and Trump presented his. As expected he did not budge. This is probably not because he does not understand, but because of domestic reasons," said the official, who spoke on condition of anonymity.
U.S. trading partners are furious over Trump's decision last week to impose tariffs on steel and aluminium imports from Canada, the European Union and Mexico as part of his "America First" agenda. Some have retaliated.
German Chancellor Angela Merkel on Friday floated an idea to set up a way to resolve trade disputes between the United States and its allies, a French official said.
The official described Merkel's suggestion as a "shared assessment and dialogue" mechanism, but gave no further details.
The proposal, made during the two-day Group of Seven nations summit in La Malbaie, Quebec, was strongly supported by other leaders present, the official said, adding that European Commission President Jean-Claude Juncker said he was ready to invest personally in it. Juncker has also offered to visit Washington for a common assessment of EU-US trade to help resolve the dispute, an official said.
Expectations for a breakthrough at the summit, however, are low, with U.S. allies focused on avoiding rupturing the G7, which in its 42-year history has tended to seek consensus on major issues.
"It's highly unlikely there will be a final communique," a G7 official said on condition of anonymity.
Merkel said it was not clear whether the group would issue a final directive, adding that failure to do so would be an honest reflection of the lack of agreement among Canada, the United States, Japan, Britain, Italy, France and Germany. The EU is also attending the summit.
British Prime Minister Theresa May on Friday warned both Trump and the EU of the dangers of entering a tit-for-tat trade war over tariffs, urging both sides to instead focus on China's excess steel production.
Trump set the tone before leaving Washington on Friday.
"We're going to deal with the unfair trade practices. If you look at what Canada, and Mexico, the European Union - all of them - have been doing to us for many, many decades. We have to change it. And they understand it's going to happen," Trump said.
Trump and French President Emmanuel Macron had what was described by a French official as a "very cordial" discussion about trade and North Korea. The leaders had exchanged terse messages on Twitter ahead of the summit.
Merkel and Trump also had a brief conversation at the summit. Asked by reporters whether he would relent on tariffs, Trump looked at Merkel and said: "I don't know. Ask this great lady."
Trump's "America First" message to allies has hardened since he brought hardline national security adviser John Bolton on to his team.
He plans to leave the summit four hours earlier than originally planned to fly to Singapore to meet with North Korean leader Kim Jong Un, the White House said.
G7 chiefs have largely praised Trump for his efforts to stabilise the Korean peninsula, but they are unhappy he pulled out of an international agreement to limit Iran's nuclear ambitions.
(Reporting by Jan Strupczewski and Andreas Rinke; additional reporting by Susan Heavey and Doina Chiacu in Washington and Jean-Baptiste Vey, Giselda Vagnoni, William James, Roberta Rampton, Jan Strupczewski, Will James, Andrea Hopkins and David Ljunggren in La Malbaie, Quebec; Writing by Paul Simao and Amran Abocar; Editing by Susan Thomas and Grant McCool)
This story has not been edited by Firstpost staff and is generated by auto-feed.
Firstpost is now on WhatsApp. For the latest analysis, commentary and news updates, sign up for our WhatsApp services. Just go to Firstpost.com/Whatsapp and hit the Subscribe button.
Updated Date: Jun 09, 2018 04:05:13 IST