Fund inflows from private equity and venture capitalists jump 46% in H1, cross $15 billion: EY report
H1 saw 36 large deals worth $11.5 billion, which were mostly buyouts, making such deals the highest ever at $4.9 billion, a report by EY said
Mumbai: Driven by buyouts, the fund inflows from private equity (PE) players and venture capitalists (VCs) jumped 46 percent to cross the $15 billion-mark in the first half of 2018, said a report.
The reporting period saw as many as 36 large deals worth $11.5 billion, which were mostly buyouts, making such deals the highest ever at $4.9 billion, or 32 percent of all investments received, a report by EY said on Monday.
But exits stood higher, another record, at $ 5.5 billion, across 99 deals, on the back of a few large strategic and secondary exits even though open market deals were subdued due to market volatility.
In terms of fundraising, it stood at $3 billion, a third of which was targeted at the real estate sector, it said. According to the EY's private equity deal tracker, "H1 of 2018 recorded investments worth $15.2 billion across 351 deals, on the back of 36 large deals of value greater than $100 million, strong buyout activity and investments in infrastructure and real estate asset classes."
Buyouts as a theme has become even stronger in 2018 and is on course to become a prominent facet of PE investing in the country, notes Vivek Soni, partner at EY India.
He attributes this to the entry of large pension funds looking to invest directly into assets, which has provided a significant impetus to investments in the infra and realty asset classes.
"In our view, notwithstanding headwinds like high oil prices, falling rupee and potential of global trade wars, the first half performance on PE/VC investments, exits and fund-raising have been strong and appears to be well on course to surpass the record highs of 2017," he said.
On a half-yearly basis, investments rose 46 percent to $15.2 billion and 19 percent in terms of volume at 351 deals.
In terms of value of investments, first quarter saw a growth of 89 percent over Q1 of 2017 and the Q2 of 2018 recorded a 17 percent growth over Q2 of 2017.
Like last year, strong growth continues to be driven by large deals. There were 36 deals of value greater than $100 million aggregating $11.5 billion, against 20 deals worth $6.6 billion in H1 of 2017.
With 23 deals, the second quarter saw the highest ever number of deals of value greater than $100 million in a given quarter.
The largest deals include GIC, KKR, Omers and others investing $1.7 billion in HDFC for a 3.9 percent stake and Macquarie's $1.5 billion buyout of NHAI road assets.
Other large buyouts include Hindustan Infralog's (an NIIF-DP World joint venture) buyout of Continental Warehousing for $400 million, Brookfield's $384 million buyout of Equinox Business Park and Apax's $350 million buyout of Healthium Medtech.
Another major growth driver was the buyouts. During the reporting period there were 22 buyouts worth $4.9 billion, surpassing value recorded in any of the previous
years. The whole of 2017 saw 25 buyouts worth $3.3 billion and in 2016 there were 29 buyouts worth $3.9 billion. "As a result, buyouts now account for 32 percent of all investments received in H1, compared with 12 percent in the whole of 2017," said the report.
Sectorally, financial services lead the deal street with $4.2 billion across 74 deals, 25 percent higher than last year. E-commerce was next in line, sustaining the renewed interest with $1.1 billion invested across 40 deals, almost twice the investments received last year.
Exits grew 17 percent by value at $5.5 billion despite a 24 percent decline in volume to 99 from 131 deals, making it the best half-yearly show since 2009, mainly driven by a rise in strategic and secondary exits.
Exits via strategic sale saw $1.3 billion changing hands through 23 deals, which is 3.6 times the value recorded last year, while exits through secondary sale saw $2.1 billion in 24 deals, highest ever half yearly value for secondary sales.
The largest exit was Actis selling its stake in Ostro Energy to ReNew Power for $769 million, followed by TPG moving out of Vishal Mega Mart to the Partners Group and Kedaara for close to $769 million, which was also the largest PE/VC exit in the retail and consumer products sector in the country.
science
The Make-In-India MANAS app, developed scientifically, integrates the work of multiple ministries, national bodies and research institutions.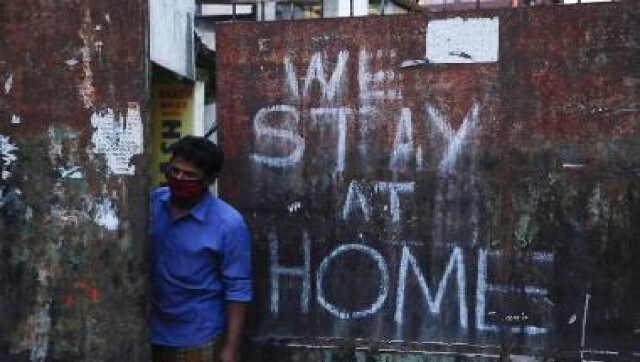 India
These restrictions, however, fundamentally relate only to the movement of people and not to that of essential goods and services, the order stated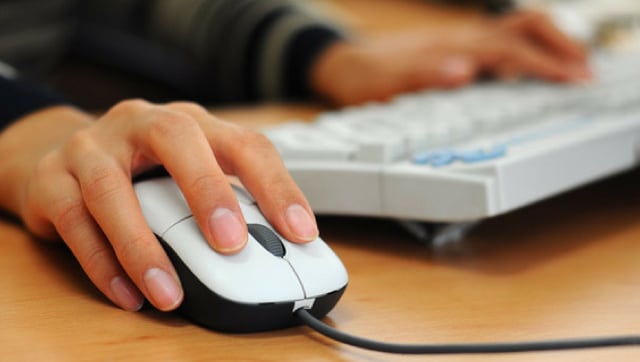 World
Paris prosecutors opened an investigation Wednesday into possible hacking into key systems, and the government's cybersecurity agency is also investigating.