Fund flow into NCR start-ups narrows to just Rs 1,140 cr in 2016
Investors have become pragmatic and selective. The learning for startups is that have to perforce, 'conserve and grow, or perish'.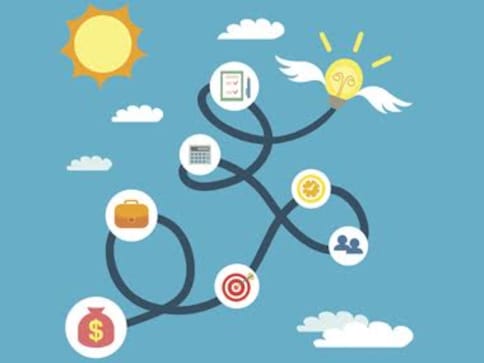 New Delhi:Funding activity in the national capital region witnessed a slowdown with deals signed worth $170 million in 155 transactions so far this year, says a report.
According to 'VCCEdge Startup Funding Insights' the NCR start-up ecosystem witnessed funding crunch and attracted $170 million (about Rs 1,140 crore) this year.
"At the going run-rate, funding deals for the year 2016 may not be able to cross the 2014 deal value of $289
million," the report said.
The year 2015 was a landmark year that registered a deal value totalling USD 608 million as against USD 289 million in 2014.
"The slowdown is attributed to investor pragmatism and selectiveness in funding enterprises that have business models that best optimise the funding they receive. Start-ups have to, perforce, 'Conserve and Grow, or Perish'," said Nita Kapoor CEO of News Corp VCCircle.
Since 2011, NCR has witnessed 873 funding deals to the tune of $1,571 million of the total $6,721 million
across 3,682 deals in India, the report said, adding "this represents 24 per cent of the total number of deals and 23 percent of the total deal value".
The top venture capital deal was the investment of $17.19 million made by Sequoia Capital India, Omidyar Network
India, Maverick Capital, and HBM Partners in the Gurgaon-based healthcare startup, 1MG Technologies.
The top angel/seed funding deal was that of online gaming company Gamooz Interactive Solutions that saw funding to the tune of $15 million made by angel investors such as Taha Nabee, Anupam Gopal Mittal, Anand Kumar Ladsariya, Devesh Ghanshyam Chawla, Suneel Bandhu and Miten Mehta.
Food-Tech topped the table in terms of number of deals with 50 investments worth $28 million since 2011. While,
travel technology players saw maximum fund flows to the tune of $80 million across 46 deals since 2011.
Meanwhile, enterprises in the Edu technology space attracted $36 million across 39 deals since 2011, the report added.