Fugitive Economic Offenders Bill: A potent weapon, if rightly used, can bring the Mallyas, Choksis back to where they belong
The Bill ostracises an offender from any civil rights to make his case legally and gives the power to local authorities to attach his assets and initiate proceedings.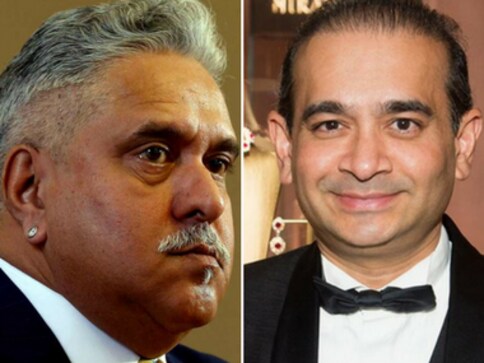 For the most part of his two-year-long fugitive life in the United Kingdom, embattled liquor king Vijay Mallya has put up a defiant face, refusing to return and openly challenging Indian authorities. "By taking my passport or arresting me, they are not getting any money," he said in an interview to London-based Financial Times.
Mallya's tone seems to have changed a lot this week. Reportedly, he has sent feelers to officials to say that he would like to return and face the law. What could have led to this sudden trigger of change? The answer is the creation of a new law in India, called Fugitive Economic Offenders Bill, which has got the Rajya Sabha nod on Wednesday. This law is a potent weapon, if rightly used, can get all the runaways, currently making trips from one country to another, to evade arrest back home.
What is special about this law? To put it simply, it ostracises an offender from any civil rights to make his case legally and gives the power to local authorities to attach his assets and initiate proceedings. Present laws do not allow to impound offenders property easily and typically litigations go on for years. Once a person is declared an economic offender, his property will be confiscated, managed and disposed of. Any offenses involving funds over Rs 100 crore will be dealt with under this law. Investigative agencies can even seize properties that are not only in the name of the offender but also the ones that are benami. Among the long list fugitive economic offenders, Mallya is a potential first to be n med as a fugitive economic offender; he qualifies most of the criteria.
In June, a special Prevention of Money Laundering Act (PMLA) court in Mumbai had summoned Mallya to appear before it on 27 August, on the Enforcement Directorate's (ED) plea seeking action against him under the fugitive economic offender's ordinance in an over Rs 9,000 crore bank fraud case. It was the first time that action was initiated under the ordinance promulgated by the Narendra Modi government. If Mallya does not appear before the court, he risks being declared a fugitive economic offender, and properties linked to him will be confiscated.
Mallya left India in March 2016 just before a clutch of banks moved to the Supreme Court to seek his detention after close to Rs 9,000 crore loans were given to erstwhile Kingfisher Airlines (which was grounded on 20 October 2012). Since then, Mallya has been fighting a bitter legal battle with Indian authorities and investigative agencies after his passport was revoked and multiple courts in India issued summons to Mallya. If Mallya indeed returns now, it will be a big political victory for the Narendra Modi government ahead of crucial state elections and 2019 general elections. Modi can claim this as a victory for the government in the war against large loan defaulters.
Mallya has so far defended his position saying an Indian-government sponsored witch-hunt is targeting him and continued to play the victim-card from the UK, but a recent court ruling in the UK permitting Indian banks to attach his assets there came as a blow to the fugitive liquor baron. From being a poster boy of the Indian civil aviation sector to the poster boy of bad loans, Mallya's rise and fall is a good case study of all that is wrong with the Indian banking sector today.
In fact, Mallya is only a small fish among large loan defaulters and fraudsters thriving on the corporate-banker nexus. For instance, as this writer pointed out in an earlier column, one can argue that compared with what the uncle-nephew duo of Mehul Choksi and Nirav Modi did to the Punjab National Bank (PNB), Mallya's charges would be less serious in nature. Choksi, another industrialist facing arrest in India for charges of financial fraud, is another example. But the success of the new law will depend on how it is implemented. Good laws have failed in the past for lack of proper implementation. It will be critical for authorities to move swiftly. This is the tricky part.
Entertainment
BTS also won the award for favourite pop duo or group 'Butter' at American Music Awards 2021
India
Mishra, 61, was first appointed the ED director for a period of two years by an order on 19 November, 2018