Fuel prices shoot up again; petrol price reaches Rs 83.00 per litre in New Delhi, diesel at Rs 74.24 per litre
Fuel prices have been witnessing a steep rise since the past few weeks. The domestic fuel prices depend upon the international fuel prices on a 15-day average and the value of the Indian rupee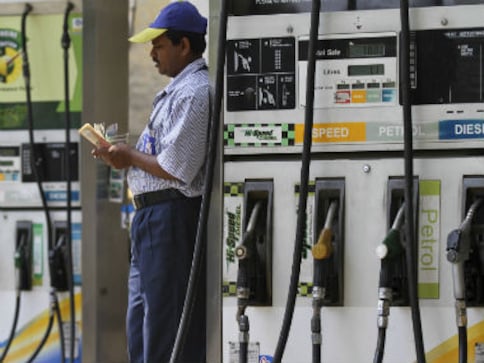 The oil pinch continued on Thursday with petrol and diesel prices being hiked again.
In New Delhi, petrol is being retailed at Rs 83.00 per litre, while diesel is being sold at Rs 74.24 per litre.
Meanwhile, a litre of petrol has touched Rs 90.35 in Mumbai, while diesel has been capped at Rs 78.82 per litre. A litre of petrol was purchased at a price of Rs. 86.28 in Chennai and Rs. 84.82 in Kolkata. Diesel was being sold at Rs. 78.49 per litre in Chennai and Rs.76.09 per litre in Kolkata.
Fuel prices have been witnessing a steep rise since the past few weeks. While the Opposition has blamed the union government for not doing enough to keep a check on prices, the latter has maintained that global crude oil prices and other international factors are causing a hike in prices of petroleum products.
As per India's pricing mechanism, the domestic fuel prices depend upon the international fuel prices on a 15-day average and the value of the Indian rupee.
On Tuesday, northern states Punjab, Haryana, Delhi, Uttar Pradesh, Himachal Pradesh and UT Chandigarh agreed to fix uniform tax rates on petroleum products, amid rising fuel prices.
Besides, the states also agreed to bring uniformity in taxes on liquor and registration of vehicles and transport permit, according to an official release. The finance ministers of five states and officials of UT Chandigarh held a meeting on Tuesday to deliberate on fixing a uniform rate of taxes on petrol and diesel.
The participating states also decided to constitute a sub-committee, which would give their recommendation with regard to uniformity in tax rates in next fifteen days.
Haryana Finance Minister Captain Abhimanyu said it was decided in the meeting that an effort should be made to bring uniformity in VAT rates on petrol and diesel in order to provide relief to consumers.
With inputs from agencies
Business
The 30-share index closed higher by 321.99 pts or 0.54 per cent at a three-week high of 60,115.13, as 21 of the index constituents closed in the green.The broader NSE Nifty spurted by 103 points or 0.58 per cent to settle at 17,936.35 points, with 36 of its constituents ending with gains
India
Oil companies froze retail prices in April to help the government manage inflation which had already peaked at a multi-year high, incurring a combined net loss of Rs 18,480 crore in the June quarter