Petrol, diesel prices to drop by Rs 2.50 after Rs 1.50 excise cut, oil cos to absorb Re 1; govt asks states to slash VAT
Since mid-August, the petrol price has risen by Rs 6.86 a litre and diesel by Rs 6.73 - the most in any six-week duration after the daily price revision was introduced in mid-June last year.
After days of unabated rise in fuel prices, the government on  Thursday announced a Rs 2.50 a litre cut in petrol and diesel prices, factoring in excise duty reduction of Rs 1.50 per litre and asking oil companies to absorb another Re 1.
Finance Minister Arun Jaitley said the excise duty cut would have an impact of Rs 10,500 crore on central government's tax revenues. He also asked state governments to follow suit by cutting a sales tax or VAT by a similar amount.
The reduction followed petrol and diesel prices touching new highs with Delhi having the lowest rates among all metros and most state capitals with petrol is sold at Rs 84 per litre and diesel at Rs 75.45.
Jaitley said the move followed Brent crude oil touching four-year high of $86 a barrel Wednesday and interest rates in US reaching seven-year high.
The finance minister clarified that the centre was not going back on deregulation. "We have to react to the situation and give relief without impacting fiscal deficit. We cannot do it at the cost of fiscal position and give it when it can absorb it
Since mid-August, the petrol price has risen by Rs 6.86 a litre and diesel by Rs 6.73 — the most in any six-week duration after the daily price revision was introduced in mid-June last year.
Inflation in India, however, is still moderate at less than 4 percent and higher direct tax collections give comfort with regard to fiscal deficit, he said adding domestic macroeconomic indicators are strong and stable, except for current account deficit (CAD).
Maharashtra and Gujarat, two of the BJP-ruled states, were among the among the first to announce a reduction in fuel rates.
In a tweet, Chief Minister Devendra Fadnavis announced an additional relief of Rs 2.50 on petrol to give its citizens a total benefit of Rs 5 per litre. In an earlier tweet, Fadnavis thanked Prime Minister Narendra Modi and Finance Minister Arun Jaitley for reducing the fuel prices, and said that the reduction of Rs 2.50 per litre on both diesel and petrol would give huge relief to common citizens.
Maharashtra Government also decided to give additional relief of ₹2.5/litre on petrol to give total benefit of ₹5/litre in the State of Maharashtra.

— Devendra Fadnavis (@Dev_Fadnavis) October 4, 2018
Gujarat chief minister Vijay Rupani in a tweet that the state was reciprocating the Finance Minister's announcement:
Finance Minister Sh @arunjaitley Ji has announced Rs.2.5 cuts in petrol & diesel prices, reciprocating positively to FM's announcement, the Govt Of Gujarat has also decided to reduce Rs.2.50 on both petrol & diesel. Thus petrol & diesel wd be Rs. 5 cheaper in the State of Gujarat — Vijay Rupani (@vijayrupanibjp) October 4, 2018
Meanwhile, news reports said that Uttar Pradesh government would announce a fuel cut shortly: Meanwhile, news reports
After #Maharashtra and #Gujarat, #UttarPradesh government to give additional Rs 2.50 relief in fuel prices. Official announcement shortly. — ABP News (@abpnewstv) October 4, 2018
Here is a look at fuel rates at metros post-the Arun Jaitley's announcement followed by the state's reduction.
Petrol prices in Rs per litre
Diesel prices in Rs per litre
Metros
Before*
After#
Before*
After#
Delhi
84.00
81.50
75.45
72.95
Kolkata
85.80
83.30
77.30
74.80
Mumbai
91.34
86.34
80.10
75.10
Chennai
87.33
84.83
79.79
77.29
*prices as on 4 October 2018; #total reduction of Rs 5 in Mumbai as Maha govt also cut petrol and diesel prices by Rs 2.5 per litre and for rest cities it is Rs 2.5 per litre
With inputs from agencies
Find latest and upcoming tech gadgets online on Tech2 Gadgets. Get technology news, gadgets reviews & ratings. Popular gadgets including laptop, tablet and mobile specifications, features, prices, comparison.
News & Analysis
The Safari will be available in 6 or 7 seater options with bookings set to open ahead of its launch in February.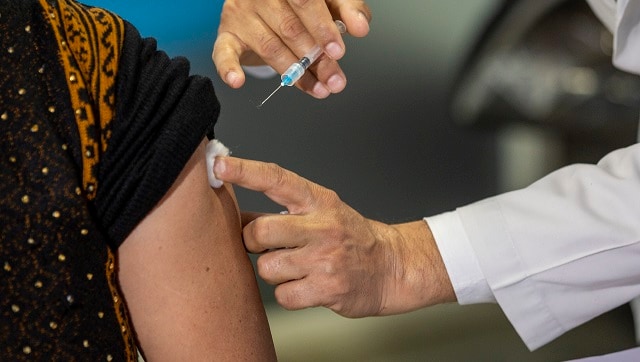 India
On the eve of the vaccine rollout, Harsh Vardhan reviewed the preparations and visited the dedicated COVID -19 control room set up in premises of the health ministry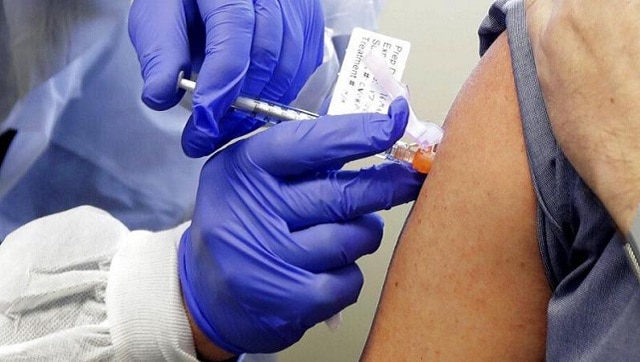 India
The Union health ministry was also quoted as saying that Modi is likely to launch the Co-WIN app, and interact with vaccine beneficiaries across the country