Fuel price hike: Farmers to factor in losses; household budgets may not be affected
Though the rise in petrol, diesel prices are high, people don't make decision on transporting good based on these price fluctuations of Rs 11 or Rs 12 as it is not a dramatic rise.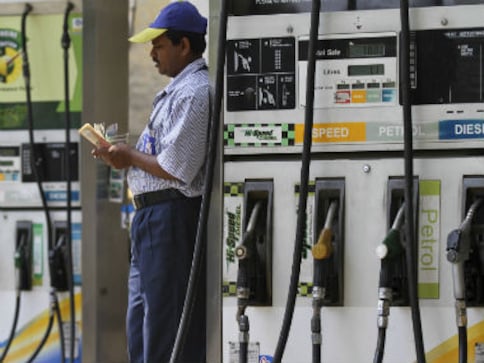 Farmers will be the most hit with the rise in petrol and diesel prices as they need to move their produce from the farm to the markets. However, there won't be any immediate effect in the price of vegetables and fruits as long as there is no shortage of the produce in the markets, said wholesale vegetable and fruit vendors based at Navi Mumbai's Vashi market.
Farmers bring their produce to a central hub in their villages from where it is transported to various places. "But no one is willing to pay more to the farmers just because the prices of petrol and diesel have gone up," said Balkrishna Shinde, a fruit merchant at the wholesale market in Vashi. The prices of mangoes in the wholesale market are currently between Rs 1,200 to Rs 2,500 for four to six dozens. Watermelon sells at Rs 15 to Rs 30 per kg. "The prices of these fruits will not shoot up now just because the prices of petrol and diesel have gone up," said Shinde.
However, truckers have increased fares with immediate effect. Trucks arriving from Andhra Pradesh, in to Vashi, for instance, charged Rs 38,000 for a trip. That has now shot up to Rs 44,000. This price rise is inevitable, said wholesale merchants. "At every point of transport, the price rise will come into the picture. For instance, if a box of fruits or vegetables are brought to the hub in the village for say Rs 25 as transport charges, and transported to Mumbai at Rs 125, it will cost Rs 2000 for transporting it in bulk to Borivli. By the time the produce comes to the local area, the cost will go up but this cannot be passed on to the customer as he will not pay more for produce whose supply is more than the demand," said Ashok Hande, a representative of the fruits and vegetable merchants association at Navi Mumbai.
Fruits and vegetables are perishable goods and the transport hike cannot be passed on to the customer as vegetable and fruits have had a bad season -- markets in Europe, in the UK, for instance are not open due to excessive snow, while Dubai which buys a lot of mangoes from India could not as bad climatic conditions last month spoilt the crop, Hande added.
While petrol and diesel prices are on the rise, price fluctuations of 11 or 12 paise are not a dramatic rise, experts opined. People will not make decisions on using vehicles for transporting goods based on price fluctuations unless there is a dramatic 20-30 percent increase in prices, they said.
Ruling out any 'immediate' impact on the consumer due to the rise in petrol, diesel prices, Kavan Mukhtyar, Partner and Leader - Automotive, PwC, said that only if the prices go up 20-30 percent will it be passed on to customers, and that only that situation will have an inflationary impact.
Fuel prices could rise further in India with the introduction of Bharat Stage VI fuels. Since 1 April, Delhi became the first city in the country to leapfrog from Euro-IV grade petrol and diesel to Euro-VI, which contains 10 parts per million (ppm) of sulphur as against 50 ppm in previous grade of fuel. "Instead of raising prices in one big shot, the government may proceed to increase it in a phased manner until the entire country become BS VI compliant," said Kaushik Madhavan, Director - Automotive & Transportation, MENASA at Frost & Sullivan.
When the government provided subsidies, the hike in petrol and diesel prices were not felt by customers. Soumyajit Niyogi, Associate Director, credit analytical group, India Ratings and Research says, now with subsidies withdrawn, someone has to pay and it will be the customer. "Overall income levels are not growing at a faster rate. Price hike in petrol and diesel is an additional burden for the consumer and could hurt a portion of the consumption and stoke inflation," he cautioned.
Petrol prices in Delhi touched a near-five year high of Rs 73.83 a litre on Monday while the price of diesel hit a fresh record in the national capital, supported by the recent surge in global crude oil prices, according to Indian Oil data. In Mumbai, Kolkata and Chennai, prices hit multi-year highs at Rs 81.69 per litre, Rs 76.54 and Rs 76.59 respectively. The price rise amounts to Rs 10-11 paise on-branded petrol 11-12 paise on diesel.
Overall crude prices are soft, they said. Prices of oil fell by more than two percent on Monday, pressured by a rise in Russian production, expectations that Saudi Arabia will cut prices of the crude it sends to Asia and a deepening trade spat between China and the United States, a Reuters report said. Rising US crude production has also limited price gains.
India
At present, vehicle owners have to undertake complex re-registration process when relocating to another state.
Lifestyle
A survey of 940 single women farmers has exposed their increased vulnerability during the COVID-19 pandemic and the lockdown in Maharashtra.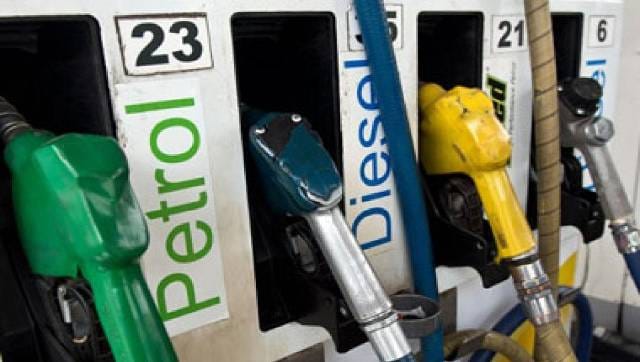 India
In three days, petrol prices increased by 59 paise per litre and diesel by 69 paise, neutralising rate cuts between 24 March and 15 April