Fuel price hike, BS-IV vehicles' cost may erode small truck operators' profits this year; driver shortage adds to woes: Crisil report
Cost of ownership of BS-IV vehicles has increased, given an 8-10 percent higher purchase cost, and adding to transporters' woes, the prices of tyres are up 5 percent.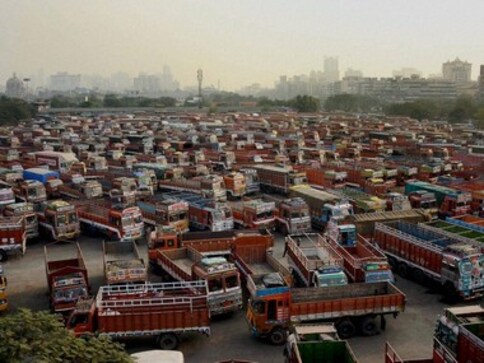 Mumbai: Small fleet of truck operators are likely to take a big hit in their operating margins to the tune of 250-300 bps, compared with the 50 bps that their larger peers may book this fiscal, largely due to their inability to pass on the fuel price hikes to consumers, says a report.
According to a Crisil report, between April and October this year, the average price of diesel rose around 21 percent on-year. However, spot freight rates rose only around 6 percent, indicating that the market is not able to pass on the full increase in fuel costs, leave alone other heads.
Truck transporters with less than five trucks come in the small fleet operators category, which comprises about 67 percent of the road transport operators, though they own less than 25 percent of trucks of above 12-tonne gross vehicle weight.
Medium fleet operators (6-20 trucks) and large fleet operators (who have over 20 trucks) account for the rest.
"We estimate a 250-300 bps dent in operating margins of small operators in fiscal 2019. More than half of this impact will be due to their inability to pass on the increase in fuel cost," the rating agency said in a note Monday.
According to the report, fuel cost comprises about 50 percent of the freight rate, making it the single-largest cost head for transporters.
"So, a fleet operator's ability to protect its margins depends on its ability to pass on any hike in fuel cost. Yet, only about 30 percent of trucks work on long-term annual contracts with consignors--typically bagged by large operators who have escalation clauses that allow pass-through of incremental costs. The rest, including most small operators work on spot freight rates," the report said.
Besides higher fuel prices, transporters have been smarting from a run-up in driver salaries even as trucks lie unutilised as there just aren't enough drivers, it noted. Indeed, the driver cost is expected to rise by about 5 percent this fiscal, it said, adding the cost of insurance has also risen, with third-party covers up around 25 percent.
Besides, cost of ownership of BS-IV vehicles has increased, given an 8-10 percent higher purchase cost, and adding to transporters' woes, the prices of tyres are up 5 percent, the note said.
Observing that earlier, small operators were able to charge slightly lower freight rates than those charged by their larger peers on account of overloading and having lower overhead costs, the note said as such, small players have a greater propensity for overloading compared to larger operators as most large consignors are inclined to ensure compliance with the norms.
Therefore, while large operators largely comply with overloading norms, many small players overload to the tune to 40-50 percent, it added.
The new axle-load norms effective from August 2018 also increased the average rated payload of trucks by around 20 percent and barred operators from overloading.
The Union road transport ministry has also instructed regional transport offices to raise stringency in implementing
overloading ban, Crisil said.
According to the agency, under GST, there are two ways a transporter can pay taxes — the forward charge mechanism (FCM) and the reverse charge mechanism (RCM). Small operators normally prefer FCM, under which they pay 12 percent GST with
input tax credit upfront on the services they provide, even though they would typically receive payment from clients after
two-three months.
"This increases the working capital requirement, which only operators with deep pockets can afford," the note added.
Since small operators lack the wherewithal required for FCM and also do not want to get involved in tax compliance, they prefer the RCM route and charge only 5 percent GST without input tax credit. This has eroded their competitiveness, says the report.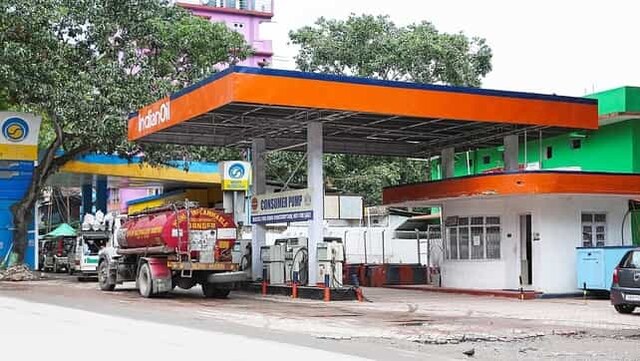 India
Petrol and diesel prices: Petrol price in Delhi stands at Rs 101.19 per litre while diesel is available for Rs 88.62. In Mumbai, petrol is retailing at Rs 107.26 while diesel costs Rs 96.19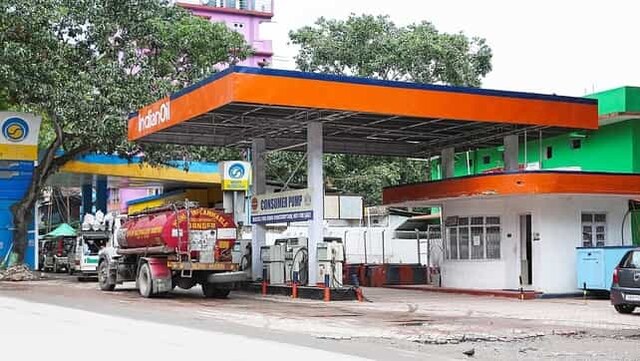 India
Petrol and diesel prices: Petrol price in Delhi stands at Rs 101.19 per litre while diesel is available for Rs 88.62. In Mumbai, petrol is retailing at Rs 107.26 while diesel costs Rs 96.19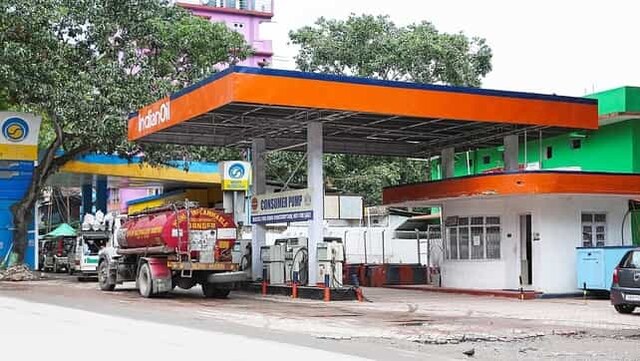 India
Petrol and diesel prices: Petrol price in Delhi stands at Rs 101.19 per litre while diesel is available for Rs 88.62. In Mumbai, petrol is retailing at Rs 107.26 while diesel costs Rs 96.19