Fuel crisis: Govt might ask ONGC to absorb crude price hikes but state-owned explorer's capex to prevent it from doing so
To resolve a fuel crisis, the government may ask ONGC to sell crude at discounted rates to state-owned refiners, or may levy a windfall tax on the explorer.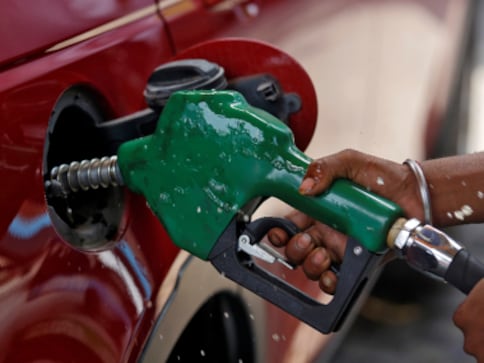 With fuel prices rocketing, the government may ask Oil and Natural Gas Corp (ONGC) to sell crude at discounted rates to state-owned refiners, or may levy a windfall tax on the explorer, in a bid to to rein in spiralling retail rates of petrol and diesel.
However, ONGC, with substantial capital expenditure plans scheduled for the ongoing fiscal, cannot absorb rising oil prices or subsidise fuel sold to motorists.
That apart, the company also faces the risk of a rating downgrade if  it is forced to borrow more to subsidise petrol and diesel prices. "Any more borrowing to support subsidy sharing programme could deteriorate our debt-equity ratio and give rise to a rating downgrade risk," an unnamed company executive was quoted as saying by The Economic Times.
ONGC officials feel that any government diktat asking the explorer to share the burden of subsidy, while sparing private explorers, will be unfair.
In its attempt to find a permanent solution to the ongoing fuel crisis, the Narendra Modi-led regime could levy a windfall tax in the form of a cess when oil prices cross $70 per barrel.
Under the scheme, oil producers, who get paid international rates for the oil they produce from domestic fields, would have to part with any revenue earned when prices cross the $70 per barrel mark.
The revenues paid to the government will be passed on to fuel retailers, helping them absorb spikes beyond the threshold levels.
Moody's analysis 
ONGC and Oil India Ltd (OIL) had for more than 13 years paid as much as 40 percent of the under-recoveries from fuel retailers selling petrol, diesel, cooking gas (LPG) and kerosene at a government-mandated price, which was way below the cost. This subsidy sharing ended in June 2015 with global oil prices plummeting.
The risk of them being asked to bear a part of the subsidy again is looming with the recent rise in international oil rates, Moody's said in a report on 22 May.
"Because of the government's widening fiscal deficit, ONGC and OIL could be asked to bear part of the Indian government's fuel subsidy for oil, if prices stay above $60 per barrel for the fiscal year ending March 2019," Moody's Senior Vice President Vikas Halan said.
Moody's said the government could intervene to address record high prices of petrol and diesel by reducing the excise duty on these products, especially if oil prices stay high. These taxes makeup over 20 percent of the retail selling prices and were increased in 2016 when oil prices fell.
ONGC's capex plan 
On 2 May ONGC said that it is planning to invest 176.15 billion rupees ($2.64 billion) on drilling oil and gas wells in fiscal 2018-19. The investment represents a growth of about 24 percent over the previous fiscal year's drilling budget. ONGC aims to drill 535 oil and gas wells in the ongoing fiscal year to March 2019, compared with the 503 wells drilled in the previous year, the company said in a statement.
It should be recalled here that ONGC, in January, had announced the acquisition of the government's majority stake in oil refiner Hindustan Petroleum Corp Ltd (HPCL) for Rs 36,915 crore, paying a premium of over 10 percent. ONGC paid Rs 473.97 per share for 77.8 crore shares of HPCL.
With inputs from agencies 
Opinion
Moody's has downgraded the American banking sector from stable to negative for the systemic risks it poses. A global recession is gaining momentum according to the World Bank. Yet, India is expected to become a $5 trillion economy by 2028
World
The programme to help the people will be implemented soon and a comprehensive strategy is being formulated on the issue
World
The surge in petrol and diesel prices in Pakistan will directly impact the common people because of an increase in transport costs