FT plans job cuts, to reshape paper for 'digital age'
Financial Times (FT) plans to cut a net total of around 25 jobs as part of a plan to restructure the group to cut costs and focus primarily on its digital service
London: The Financial Times (FT) plans to cut a net total of around 25 jobs as part of a plan to restructure the group to cut costs and focus primarily on its digital services, its editor has said.
In an email sent to staff and seen by Reuters, Lionel Barber said he would embark on a programme to "reshape the FT for the digital age". He gave no detail on where jobs would go from the FT's 600 total headcount.
"We need to ensure that we are serving a digital platform first, and a newspaper second," Barber said in the email sent on Monday. "This is a big cultural shift for the FT that is only likely to be achieved with further structural change."
The famous pink-paged newspaper has been one of the most successful titles in the move online, charging people to read its news on a metered model that allows people to read a set number of articles each month before having to pay a fee.
That approach has helped boost digital subscriptions, which exceeded print circulation for the first time in the first half of 2012.
"I am determined that we do everything we can to secure the FT's future as a world class, financially sustainable news organisation," Barber said.
"Our earlier decisions to raise prices, charge for content and build a subscription business have proven to be bold and wise.
"While many of our rivals have struggled to find a profitable business model, and have therefore announced heavy job losses, we have been industry pioneers. This is not the moment to falter."
Barber said the proposed voluntary redundancy programme would reduce costs by 1.6 million pounds ($2.5 million) in the current year. He estimated it could result in a net headcount reduction of about 25 people, or around 4 per cent of the total, after the introduction of 10 more digital jobs.
The group said it would consult with the National Union of Journalists as to what steps it would take if it does not achieve the right level of take-up for the planned scheme.
The restructuring of the paper follows months of speculation as to whether parent Pearson Plc, the media and education group, will sell the title as it increases its focus on education and away from assets reliant on cyclical advertising.
Pearson has denied the paper is up for sale.
Reuters
Find latest and upcoming tech gadgets online on Tech2 Gadgets. Get technology news, gadgets reviews & ratings. Popular gadgets including laptop, tablet and mobile specifications, features, prices, comparison.
India
It is incorrect to say that digital media was unregulated before the introduction of the present bill. There are external forms of regulation on all forms of media through the judiciary, for instance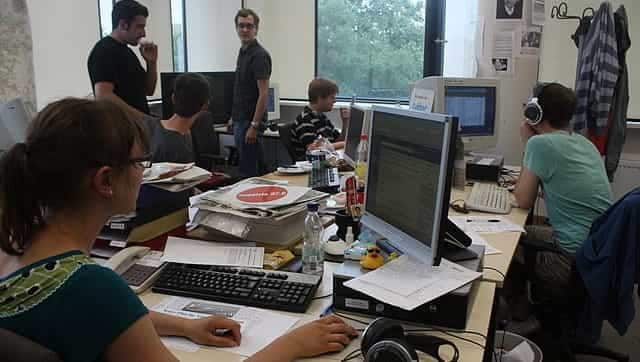 Business
The digital media space has been attracting substantial foreign investments in the last few years and has been creating significant employment opportunities in India.