From Saina to Srikanth: How much is an Indian badminton player worth?
According to Mishra, the advantage of signing a badminton player over a cricketer is one of clarity over clutter.
While MS Dhoni made the Forbes list of the top 100 richest athletes in the world, the pickings for endorsements for Indian athletes as always been pretty slim, especially for sports other than cricket.
However, Tuhin Mishra, the managing director of Baseline, a sports marketing agency, believes the market is on the cusp of expanding beyond the cricket field.
"If you look at the next Olympics in Rio in 2016, badminton is one of the most important sports from an Indian medal prospect point of view," Mishra told Firstpost. "It is being covered on television – all the big matches – either on Star or Sony – so the exposure is there. It is just a matter of time."
Baseline, which was founded by Mishra, Vipin Nair, R Ramakrishnan, and Vishal Jaison, in October, 2014, has already done a couple of sports deals, including signing online fashion website Yepme to sponsor the West Indies cricket team for the 2015 World Cup.
It recently received an injection of $4 to $5 million from a US-based VC fund, and has signed two of India's hottest young badminton players on its roster – K Srikanth, the current World No. 3, and PV Sindhu. So its no surprise Mishra reckons badminton is the No. 2 most marketable sport behind cricket.
The trick, of course, is getting sponsors to pay attention. While the likes of Dhoni and Virat Kohli have large fan followings and a connection to the sponsors target market, the badminton players are less well known. Baseline is trying to change this.
"As a company, we are talking to all kinds of media," he said. "Sitting in front of the sponsors and telling to look at a long term perspective. A guy like Srikanth will be there for the next four years or five years. "Both of them [Srikanth and Sindhu] are probably the most humble people you can come across with no airs. They are happy to talk to you. Srikanth's achievements are no less than a lot of cricketers' achievements.
Saina Nehwal was recently in the news for signing a deal worth close to Rs. 1.5 crore with Kellogg, the world's largest breakfast cereal maker, but Mishra puts the earning potential of Srikanth and Sindhu at a more modest figure.
"I would say the players should get Rs 50 to Rs 60 lakhs for a brand endorsement. So we are not going for the skies and asking for a crore or Rs two crore."
According to Mishra, the advantage of signing a badminton player over a cricketer is one of clarity over clutter. "If the athletes are doing well in their respective sport, as a sponsor, logically, I would like to be a hero in a single-hero movie than being a hero in a multi-star-er."
"You have to break the clutter if you are going in for a cricketer. You are just one of hundreds of brands that are trying to break into that space. But if you have a badminton player – whether is Srikanth or Sindhu or whomever it is – then suddenly you break the clutter. Suddenly, you are not fighting with 100 brands. You are fighting with two or three brands.
"The cost of acquisition is anyway very low compared to a cricketer in that sense and look at the [potential] returns."
Mishra is also banking on that fact that a lot of Indians would have played badminton at some point in their lives for fun.
"Even my parents have played badminton in their life. My mom has never played cricket in her life, though she watches the sport on the TV because the entire family is watching. But most of the Indians would have played badminton at some point of time, even it means standing on the road and playing.
"The demand is there. We just need to educate the sponsors as well. Sometimes they have blinkers on and its just opening their eyes."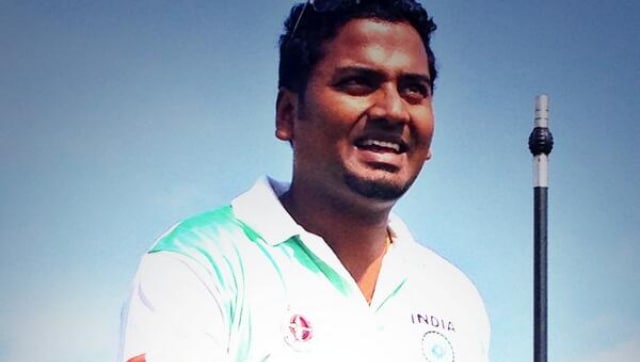 Sports
The 2012 London Olympian was admitted to Kalapahar Covid Care Hospital in Guwahati after his oxygen level plummeted to the 92-mark.
Sports
The 44-year-old Mayweather meanwhile has not fought since beating mixed martial arts star Conor McGregor by technical knockout in a money-spinning cross-combat superfight in Las Vegas in 2017.
Sports
Axelsen returned a first positive test after beating Finn Kalle Koljonen in the semi-finals on Saturday and must isolate in Kiev. He was to face fellow Dane Anders Antonsen, who claimed his first European title with a walkover.