From liquor to non-veg ban: Are govts wasting precious time dictating what people should drink and eat?
What people eat and drink should be the last concern of any state government
A ban culture has suddenly popped up, surprisingly, even in some areas that are fundamentally an individual's personal choice. And this threatens to distract the precious work time of state governments from addressing much bigger issues. In this context, C K Jaanu, the chief of the Janadhipathya Ooru Vikasana Munnani in Kerala, which is an ally of the Bhartiya Janata Party (BJP), has made a pertinent point at a meeting of the NDA allies on Monday (read a report here).
Jaanu, a tribal leader from the southern state, said the central government should not meddle with issues like 'beef controversy'. Instead, it should dedicate time on development work, particularly concerning the poor and marginalised sections of the society. Let's assume that Jaanu's remarks were largely in the context of Kerala where the local BJP leaders have faced criticism from rival parties for the party's stance on issues like beef ban. Nevertheless, Jaanu's comments have significance in the national context too, especially in the cases of BJP-ruled states advocating slaughter ban and ban on non-vegetarian food.
It was not long ago when Vijay Rupani, chief minister of BJP-ruled Gujarat said (read here) that he wants to make Gujarat a "vegetarian" state. This was after the Gujarat Assembly on Friday passed an amendment bill prescribing life imprisonment for those found guilty of slaughtering cows in the state. In the same meeting of the NDA allies, Vijai Sardesai of the Goa Forward Party , another ally of the BJP, raised concerns about the consequences of ban on music after 10 pm and the Supreme Court's recent order restricting operations of bars near highways, on the livelihood of people and local culture.
"I raised a point strongly that Goans wanted to maintain their identity, cultural heritage and their traditions. These were things that made Goa a premier wedding destination and party destination. If we cannot use music after 10 pm, how is it going to work?" Sardesai told The Indian Express in the above cited report. Similarly, on the SC ban on bars near highways, Sardesai said "Supreme Court curb on bars near highways. "Roads came after people. People were there already when the roads started being built."
Not just SC, even some of the state governments have proposed to curb liquor consumption in states. Recently, Madhya Pradesh chief minister Shivraj Singh Chauhan said all liquor shops in the state will be shut down in phases. This followed examples from states like Kerala, where considerable time was spent by current and previous governments debating liquor prohibition and subsequent controversies.
It is not just about non-vegetarian food and liquor, according to reports, the government is now planning to issue directions on how much food can be served in hotels (read here) with an objective to control food wastage. In order to arrive at the quantum of food that can be served, the government will send questionnaires to hotels and restaurants, the report said. "If a person can eat only two prawns, why should he or she be served six? If a person eats two idlis, why serve four," the report quoted Ram Vilas Paswan, minister of consumer affairs, food and public distribution, as saying. This came after Prime Minister Narendra Modi's Mann Ki Baat in 26 March where he raised concerns about food wastage in the country.
To be sure, some of these dictates are well intentioned. For instance, the idea behind limiting the food that can be served to a person is born out of the concern of large-scale food wastage in the country where one third population is still below poverty line. A government study had found (read here) that the country wastes Rs 92,651 crore worth or 67 million tonnes of food in a year, enough to feed a state like Bihar for a full year. But, at the same time, a 2015 study by ICAR and Central Institute of Post-Harvest Engineering and Technology (CIPHET) had found that the food wastage is more on account of poor infrastructure to stock the farm produce rather than wastage of cooked food. Also, the question arises. How can any government dictate how much food a person should consume in hotels and won't such a diktat impact the businesses of hotels?
Similarly, the SC ruling of banning bars in 500 meter vicinity of highways aims to curb the problem of drunk driving and resultant cases of vehicle accidents. Again, a well-intentioned move. But this is hardly a solution to the problem. Bar owners are smart enough to find a way out, so will be the consumers. As far as the ban on non-vegetarian food and slaughter ban in certain states, these are outright infringements into the right of an individual to choose what he should and should not eat. Besides, such restrictions can have severe ramifications on several commercial segments such as meat production, exports, hospitality sector, leather manufacturing among others.
The impact on businesses had almost instantly become visible when the Yogi Adityanath government in Uttar Pradesh embarked on a clampdown on illegal slaughter houses that eventually impacted production in even the legal abattoirs as well. Such regulations will be a turn off for investors, tourists and, needless to say, a jolt for employment generation, where already the country does not have a good record. The Narendra Modi government came to power in May, 2014 with the promise of large-scale job generation and a business/ investor friendly environment in the country, but even after three years of its term, job creation remains a major challenge and large scale private investments continue to be a luxury for several industries.
The point here is this. By devoting too much of their time on issues like slaughter ban and people's choice of food, the governments are wasting their precious time for development work and much more critical issues such as poverty eradication, employment generation, addressing the issue of social inequality, access to education, and tackling continuing oppression of backward societies across the country. These are much bigger issues that warrant immediate attention and more time. What people eat and drink should be the last concern of any state government. In this backdrop, Jaanu's comments make immense sense.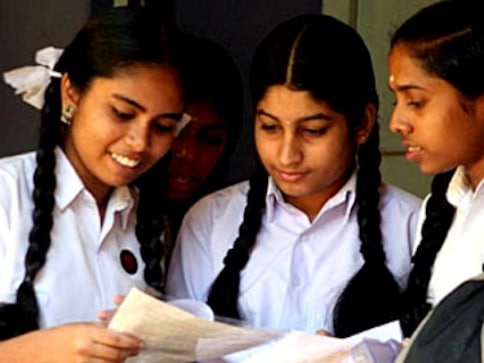 India
The UPMSP witnessed 99.53 percent of Class 10 and 97.88 percent of Class 12 students clearing the board exams
India
The West Bengal chief minister also urged Opposition parties to come together to defeat the BJP in the 2024 Lok Sabha elections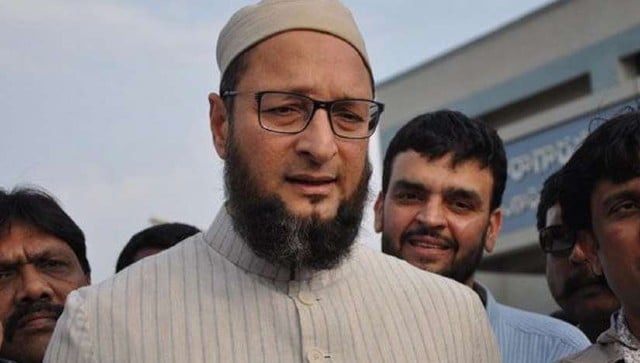 India
Asaduddin Owaisi had earlier announced that AIMIM will contest 100 seats in Uttar Pradesh polls scheduled early next year