French lottery valued more than $3.3 billion in IPO prospectus
PARIS (Reuters) - France's state-owned lottery operator Française des Jeux (FDJ) is worth more than 3 billion euros ($3.32 billion), according to the prospectus for its stock listing released on Wednesday. The initial public offering will be priced at between 16.50 euros and 19.90 euros per share, valuing the company between 3.15 and 3.8 billion euros, or slightly above expectations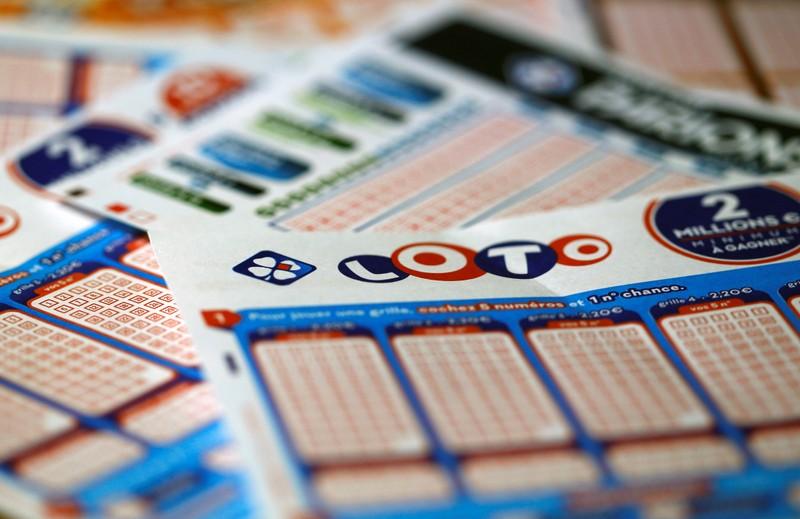 PARIS (Reuters) - France's state-owned lottery operator Française des Jeux (FDJ) is worth more than 3 billion euros ($3.32 billion), according to the prospectus for its stock listing released on Wednesday.
The initial public offering will be priced at between 16.50 euros and 19.90 euros per share, valuing the company between 3.15 and 3.8 billion euros, or slightly above expectations.
The state, which owns 72% of FDJ, will retain a 20% stake, allowing it to weigh on governance and strategic choices, French Finance Minister Bruno Le Maire said in an interview with newspaper Le Parisien before the prospectus was released.
At the estimated sale price, the 52% stake would generate proceeds of 1.23 billion to 1.73 billion euros for the French state. The final pricing will be determined on Nov. 21, Le Maire said.
It would be the country's biggest IPO since that of French glass bottle maker Verallia , which went public in October at a market valuation of 3.2 billion euros, with gross proceeds of 888 million euros.
The privatisation of companies such as airports group and FDJ is integral to President Emmanuel Macron's plans to raise funds for innovation projects and boost the overall economy.
Le Maire said the subscription period will run from Nov. 7-19 for retail investors, with incentives such as a 2% discount on each share in exchange for a commitment to keep them for at least 18 months.
(Reporting by Dominique Vidalon, Gwenaelle Barzic and Mathieu Rosemain; Editing by Leslie Adler and Richard Chang)
This story has not been edited by Firstpost staff and is generated by auto-feed.
Find latest and upcoming tech gadgets online on Tech2 Gadgets. Get technology news, gadgets reviews & ratings. Popular gadgets including laptop, tablet and mobile specifications, features, prices, comparison.
Business
By John McCrank and Anirban Sen (Reuters) -The New York Stock Exchange said on Wednesday it will delist three Chinese telecom companies, confirming its latest reversal on the matter a day after U.S. Treasury Secretary Steve Mnuchin told the NYSE chief he disagreed with an earlier decision to reverse the delistings
Business
(Reuters) - Deal making among oil and gas producers was at its highest for the year in the fourth quarter of 2020 as the pandemic-driven fallout in commodity prices spurred a wave of consolidation between explorers looking to scale up and drive down costs, a report from analytics firm Enverus said. Oil and gas producers made deals worth $27.1 billion in the quarter, up from $21 billion in the third, helped by three multi-billion dollar acquisitions in the prolific Permian basin of West Texas and New Mexico. ConocoPhillips acquired Concho Resources for $13.3 billion, the biggest pure shale acquisition by any company since 2011, topping the list.
Business
By Ritvik Carvalho, Wayne Cole and David Randall NEW YORK/LONDON/SYDNEY (Reuters) - The growing chances of Democratic wins in two pivotal U.S. Senate contests triggered financial market moves Wednesday that mirror hopes of more COVID-19-related stimulus and increased regulatory scrutiny of tech companies