Foxconn says Gou will remain chairman, to withdraw from daily operations
(Reuters) - Taiwan's Foxconn, an assembler of Apple Inc's iPhones, said Terry Gou will remain chairman of the world's largest contract manufacturer, although he plans to withdraw from daily operations. Foxconn's statement came after Reuters reported that Gou said he planned to step down in the coming months to pave the way for younger talent to move up the company's ranks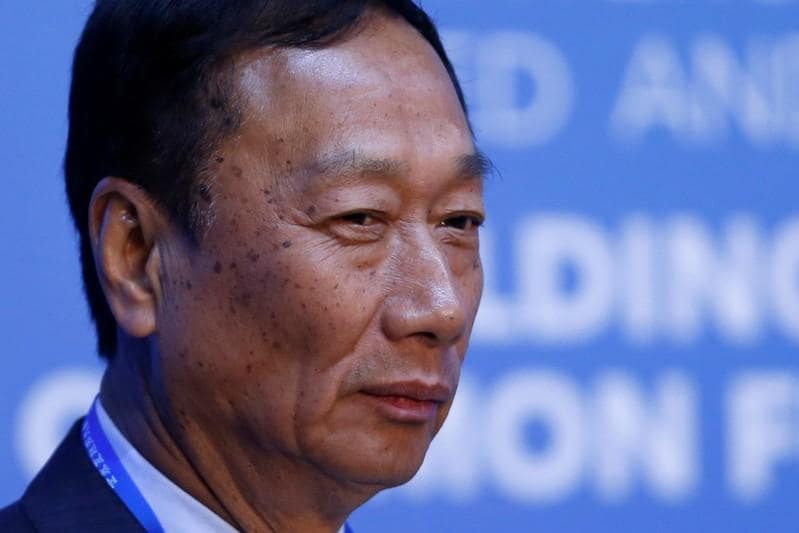 (Reuters) - Taiwan's Foxconn, an assembler of Apple Inc's iPhones, said Terry Gou will remain chairman of the world's largest contract manufacturer, although he plans to withdraw from daily operations.
Foxconn's statement came after Reuters reported that Gou said he planned to step down in the coming months to pave the way for younger talent to move up the company's ranks.
"His wish is to withdraw from daily operations after having developed and mentored a new generation of talent to carry on Foxconn's mission. As chairman, Mr Gou will continue to provide strategic direction and guidance," Foxconn said.
(Reporting by Yimou Lee; Writing by Anne Marie Roantree; Editing by Christopher Cushing)
This story has not been edited by Firstpost staff and is generated by auto-feed.
Find latest and upcoming tech gadgets online on Tech2 Gadgets. Get technology news, gadgets reviews & ratings. Popular gadgets including laptop, tablet and mobile specifications, features, prices, comparison.
World
By Adrian Portugal and Eloisa Lopez MANILA (Reuters) - Jailed Philippine activist Reina Mae Nasino wanted to hold her three-month-old daughter for the last time before she was laid to rest on Friday but she could not. Heavily armed prison officials guarding her refused to uncuff her despite pleas from her family and human rights supporters, who have decried what they described as inhumane treatment of Nasino and other mothers in Philippine jails.
World
ISTANBUL/WASHINGTON (Reuters) - A missile was fired into the sky on Friday on Turkey's Black Sea coast where the military was expected to test its Russian-made S-400 defence systems, according to local video obtained by Reuters, drawing a strong warning from the U.S. State Department.
World
By Tangi Salaün and Geert De Clercq PARIS (Reuters) - French police on Friday shot dead a man who minutes earlier had killed a middle school teacher by slitting his throat in the street in a suburb of Paris, police said on Friday. France's anti-terror prosecutor said it was investigating the attack, which took place in Conflans Sainte-Honorine, a suburb north-west of Paris. The suspected attacker was spotted by a police patrol while carrying a knife a short distance from the scene of the attack