Four years of NDA: Narendra Modi scores high on the reforms scorecard, but there's a lot still pending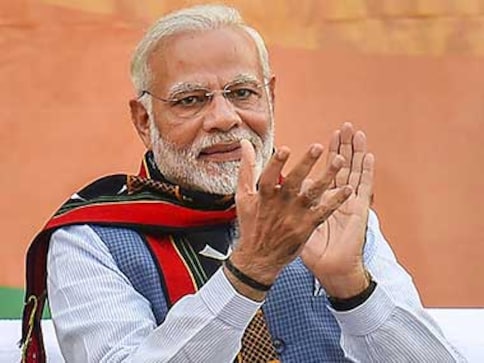 Whatever spin one gives to the Karnataka election results and consequent political developments, economy watchers will now debate on how Narendra Modi reads the verdict and the impact it will have on economic policy in the run-up to the 2019 elections. Will he do more reforms or less?
Silly question, really, since the government had, in the weeks before the election, blotted its copybook by putting the brakes on one of its big reform measures – dynamic fuel pricing. Public sector oil marketing companies put the daily revision of prices on hold for three weeks and promptly hiked prices the day after the election was over. Let's not kid ourselves that this was an autonomous, market-driven decision in which the government had no part to play.
But as the government starts its fourth and final year in office, it is perhaps time to assess its reforms scorecard. And it doesn't come off too badly, with many big bang reforms having been done. The reform measures may not be perfect, they may not be generating immediate benefits, but that doesn't take away from the significance of these having been undertaken, especially because many of these were difficult reforms.
The word `reforms' is used loosely to denote any major economic action. Demonetisation, Jan Dhan Yojana, Mudra, for example, are all dubbed as reforms; they are not. Economic reform is really about removing distortions in the economy that were preventing it from achieving its true potential.
The jugadu style of implementing the goods and services tax (GST) – with a flawed design and implementation glitches galore that are being addressed on the move – cannot take away from it being the biggest indirect tax reform in post-independence India. Yes, it has been disruptive, especially for micro, small and medium enterprises (MSMEs), and this will hurt growth, but this short-term pain will be worth the long-term gain - the economies of scale that a national market will bring, the reduced scope for evasion and the formalisation of the economy.
GST generally tops any listing of reforms undertaken, but it needs to share that spot with the Insolvency and Bankruptcy Code (IBC) that came through in 2016. The economy was crying out for this reform for over two decades. Especially after the resolution of the first case with Tata Steel completing its acquisition of the bankrupt Bhushan Steel on Friday and banks getting back the bulk of the loans the latter had defaulted on.
Like GST, the IBC too is being tweaked in bits and pieces. It is not yielding the desired results – the Bhushan Steel case resolution is the first in two years, in other cases, banks are facing the prospect of taking bigger haircuts, there's still debate about whether or not failed promoters should regain control of the companies they ran to the ground (some news reports said one of the Bhushan Steel promoters is planning to appeal against the Tata Steel acquisition, the code is particularly hard on micro, small and medium enterprises (MSMEs). But it has irrevocably changed the businessmen-state equation; it signals an end to the `sick companies, sick banks but no sick promoters' phenomenon unique to India.
Labour law reform, especially amending the infamous Chapter V-B of the Industrial Disputes Act which made retrenching of workers near-impossible, has been another hot potato for successive governments. The Modi government also appeared to lack the guts to do this, preferring instead to give presidential assent to state laws that amended it and remaining content with making compliance with existing rules easier, rather than doing away with many meaningless ones. But the government redeemed itself in March by extending fixed term employment to all sectors (it had first allowed this for the textiles sector in 2016). In one stroke, this Chapter V-B (protects only permanent employment) has been rendered meaningless – a huge boon for companies in sectors where there are seasonal employment spikes.
Within the first year, the Modi government earned kudos for institutionalising the auction of natural resources, starting with coal blocks. Nitpickers can say this was necessitated by a Supreme Court ruling and that it did nothing to end Coal India's monopoly. But the government took the next step in February this year, allowing commercial mining of coal, practically reversing the nationalisation of coal mines in 1973. This may not electrify the coal sector overnight, but it is going to make it more attractive for investments and will scythe the import bill.
It's not just coal. The energy sector as a whole has seen a fair amount of reform action. First came the deregulation of diesel pricing, a politically sensitive measure (to be fair, the UPA had set the stage for this by regular and gradual hikes in administered prices) and then the more recent dynamic pricing of petrol and diesel. Fingers will be pointed at how the government tinkered with excise duty on petroleum products to influence retail prices, but this (and leaning on oil companies to not raise prices) is nowhere close to the administered prices that spelt ruin for these companies for a long time.
Deregulation of kerosene pricing – a politically fraught move - is still pending, but the government is trying to avoid confrontation by focussing on weaning poor households away from kerosene by giving them cheap cooking gas.
The other big reform in the sector was the replacement of the new exploration and licensing policy (which involved bidding for oil blocks on profit-share basis and led to squabbles between the private player and the government as well as allegations of corruption) with the hydrocarbon exploration and licensing policy (HELP), where bidding is on revenue share basis.
The Modi government's moves on subsidy reform is still a work in progress – in the case of food and fertilizer subsidy, it hasn't quite shifted to market-based pricing and has confined itself to direct benefit transfer (DBT) to curb leakage instead. Cash transfers experiments in food haven't moved beyond three pilots and, worryingly, a much-needed upward revision of the retail price of food grains sold through the public distribution system was put off last year. But the government certainly deserves a pat on the back for daring to take even these incremental steps.
And then there are several other incremental reforms – removing restrictions on foreign direct investment in a slew of sectors, pushing various agriculture marketing reforms (the effectiveness is bound to be poor because this is a state subject), several initiatives to make it easier to do business (including much-needed amendments to the arbitration law), to name just three.
But just as the problematic details in these measures should not detract from their significance, the fact that these major reforms have been achieved should not deflect attention from the many that remain to be taken.
The biggest is the failure to carry out banking sector reforms, especially reducing government control over public sector banks. The Indradhanush scheme announced with much fanfare in 2015 has not made much progress beyond bank recapitalisation. A Rs 2.11 lakh crore recapitalisation plan has not been accompanied by governance reforms.
There has been no privatisation of public sector companies worth the name. Sure, a few strategic sales have happened, but these have not been significant ones. The trend of leaning on other public sector entities to help the government meet disinvestment targets, started during the UPA time, continues. Revenue maximisation for the government and not efficiency maximisation for the economy is still the main motive of disinvestment. Air India is up for sale, yes, but the conditions set have put off buyers, and one can't help wondering if this was deliberate.
There are still silly curbs on foreign investment in some sectors, notably multi-brand retail and legal services, pharma price controls is getting more entrenched, tax terrorism is alive and kicking, the tendency to meddle in particular sectors is still around.
Will these pending reforms get done before the 2019 elections? It's difficult to say. But with whatever he has done, Modi has earned a place in the reforms hall of fame.
(The writer is a senior journalist. She tweets at @soorpanakha)
World
Seven-year-old Praanvi Gupta wants to write a yoga book for children and meet India's Prime Minister Narendra Modi, an avid yoga practitioner, who has been promoting the discipline at home and abroad
Explainers
Purnesh Modi is a BJP MLA and ex-Gujarat minister. The 57-year-old, who, joined the BJP in 1984, has held several positions within the party including its Surat city chief. Purnesh was in December 2022 among a slew of big names dropped from the Bhupendra Patel cabinet