Four years of NDA: Low-hanging fruits plucked but when will this regime address festering problems?
There have been a number of missed opportunities though for which the Modi government still has the time. In its fifth and final year, it must square its shoulders and address them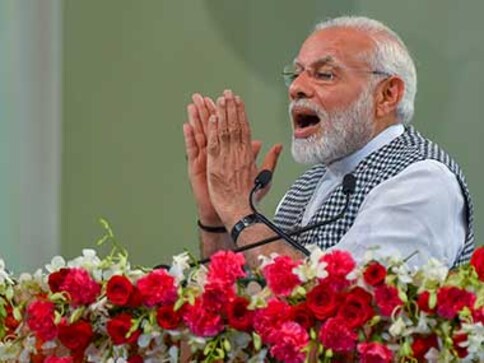 Even the most strident detractors of the Narendra Modi-led government would concede that it has been driven on high octane fuel. It's crowning glory has been the rollout of the Goods and Services Tax (GST) with effect from 1 July 2017, thus keeping its tryst with the constitutional amendment made to facilitate this paradigm changing tax, besides ending the cruelty of tax on tax.
To be sure, a few important items namely petroleum products, real estate and liquor have been left out owing to a lack of political consensus and dithering, but the GST yielding Rs 1 lakh crore of revenue in the month of April is going to be the Modi government's biggest success thus far.
No amount of pillorying it as the Gabbar Singh Tax by Congress President Rahul Gandhi is going to take away credit from Prime Minister Narendra Modi and his Finance Minister Arun Jaitley, who worked on a war-footing to push it out. Critics, however, would say that as is the case with other achievements, the GST too is the last mile completion of a work in progress.
Be that as it may, what was not a work-in-progress or a legacy left unfinished by the previous government was the demonetisation of Rs 1000 and Rs 500 notes on 8 November 2016. That was arguably a cataclysmic move, and one done to flutter the dovecots of black moneyed people and break the back of terrorists thriving on counterfeit high denomination notes. The jury is still out on whether such an arguably disruptive move was necessary at all in an economy where cash is king.
Apart from these two, what the Modi government has done on the economic front with which this article is concerned is the plucking of low hanging fruits by and large. The 'Jan Dhan' account was a work in progress inherited from the UPA government. But to Modi's credit, he had the energy and the verve to fast track it on a mission mode. Auctioning of coal blocks through competitive bidding was at the behest of the Supreme Court (SC) as indeed was scrapping off of the 'first come first served' policy of the UPA government for allotment of spectrum.
The Insolvency and Bankruptcy Code (IBC) is a step that was crying for implementation. The Modi government must be given credit for belling the cat. While it would definitely clean up the balance sheets of PSBs reeling under NPAs, one cannot share NITI Ayog Chairman Subodh Kant's optimism that it would halt rampaging promoters in their tracks especially when they are about to lose ownership of their companies. He forgets that many promoters skim money out of their own companies by over-invoicing machinery imports, logging fictitious payments, and via a systematic payment of commission to their underlings and sidekicks, and thus do not lose sleep over the unedifying declaration of their bankrupt status.
The LPG reform too was a low hanging fruit -- shifting the focus from urban areas to rural. But it was done with panache and fanfare.
There have been a number of missed opportunities though for which the Modi government still has the time. In its fifth and final year, it must square its shoulders and address three festering problems:
First, is the privatisation of public sector units (PSUs). Prime Minister Modi has been a reluctant person in this regard. His enthusiasm, born out of a successful turnaround of a few Gujarat-government owned firms when he ruled that state, implicitly makes him slow in privatising PSUs owned by the central government. He must start with a low hanging fruit --- welding together public sector banks (PSBs). There is no reason why there should be some 28 banks all owned substantially by the central government. The resultant savings in administrative overheads itself would be substantial. Employee resistance born of a fear of step-motherly treatment can be overcome by bringing all PSBs under a new banner. Strictly speaking, this is not privatisation but rationalisation. Nevertheless it can be the starting point for a more serious exercise to follow --- privatisation of PSUs starting with Air India (AI). The government, as Modi once said, has no business to be in business.
Secondly, the Modi regime's gallant attack on black money would not meet with success unless it targets political funding. Its initiatives thus far, of reducing anonymous cash donations from Rs 20,000 to Rs 2,000, have not deterred political parties a wee bit in accepting large dollops of cash often running into crores and divvying them up into units of Rs 2,000. A second initiative - electoral bonds - has been a damp squib and a farce. It continues the status quo of opacity.
Nothing short of state funding and transparent upfront donations through banking channels would rid the nation of the festering problem of black money.
And third, rural distress and unemployment -- both can be ended only by generating rural employment through producer cooperatives on the lines of AMUL, and by corporate investments in agro and food processing industries. The entry of Walmart augurs well.
(The author is a senior columnist and tweets @smurlidharan) 
Opinion
Rahul Gandhi genuinely aspires to become India's Prime Minister no matter the method or the cost
Explainers
Rahul Gandhi in his ongoing visit to the United Kingdom spoke about the attack on democracy in India at Cambridge University. The Congress leader's comment is just one of the many times he has targeted the country and the government while being on foreign soil
Politics
The Congress leader gave the 10-point reply hours after a Delhi Police team knocked on his doors for the third time in five days. He also sought eight to 10 days to give a detailed response to the questions posed by Delhi police over his January 30 remarks