Four persons of Indian-origin feature in Fortune's 40 under 40 list of most influential people in business
Chief Finance Officer of the US largest automaker, General Motors Dhivya Suryadevara comes in at the 4th spot, followed by Vimeo CEO Anjali Sud (14), Cofounder and Co-CEO of Robinhood Baiju Bhatt (24) and Female Founders Fund founding partner Anu Duggal (32)
New York: Four persons of India-origin, including three women, have been named by Fortune among 40 of the most influential and inspiring young people in business under the age of 40.
Instagram Cofounder and CEO Kevin Systrom and Facebook founder Mark Zuckerberg, both 34, are tied for first place on the Fortune 40 Under 40 list.
Chief Finance Officer of the US largest automaker, General Motors Dhivya Suryadevara comes in at the 4th spot, followed by Vimeo CEO Anjali Sud (14), Cofounder and Co-CEO of Robinhood Baiju Bhatt (24) and Female Founders Fund founding partner Anu Duggal (32).
For the first time ever, Fortune also assembled a supplementary honour roll of the most impressive, young superstars who are transforming business at the leading edge of finance and technology.
The Ledger 40 Under 40 supplementary honour roll list shines a light on the pioneers building some of the worlds fastest-growing businesses.
This list includes Senior Vice President of Product at real-time currency exchange and remittance network Ripple, 39-year old Asheesh Birla, digital currency wallet and platform Coinbase's Chief technology officer Balaji Srinivasan, Director of MIT Digital Currency Initiative Neha Narula and Coinbases Vice President of operations Tina Bhatnagar.
Fortune said Suryadevara, 39 made history when it was announced she would become GMs first female CFO later this year, making the auto giant one of only two Fortune 500 companies led by a female CEO and CFO (the other is chocolate giant Hershey).
Sud, 34 joined video-sharing website Vimeo as head of marketing in 2014 and was last year named CEO, charged with focusing Vimeo as a cloud-based platform for video creation, distribution, and monetization, targeting individuals and small- to medium-size businesses.
Bhatt, 33 cofounded financial services company Robinhood with Vlad Tenev in 2013 as an egalitarian challenge to oldguard brokerage houses. Five years later, it has shot to a valuation of $5.6 billion. This year the company added Bitcoin and other cryptocurrencies to the trading mix and now hope to build Robinhood into a full-blown digital bank, Fortune said.
Duggal, 39, launched Female Founders Fund in 2014 as a seed-stage venture fund to invest in female-led technology companies. She had initially raised five million dollars and by May of this year, she closed $27 million for her second early-stage fund, with a roster of limited partners including philanthropist Melinda Gates, Fortune said.
Find latest and upcoming tech gadgets online on Tech2 Gadgets. Get technology news, gadgets reviews & ratings. Popular gadgets including laptop, tablet and mobile specifications, features, prices, comparison.
News & Analysis
Facebook will be sharing information on how to get a flu shot and what are its advantages.
Entertainment
Sana Khan asked fans and followers to not contact her in case of work projects related to the entertainment industry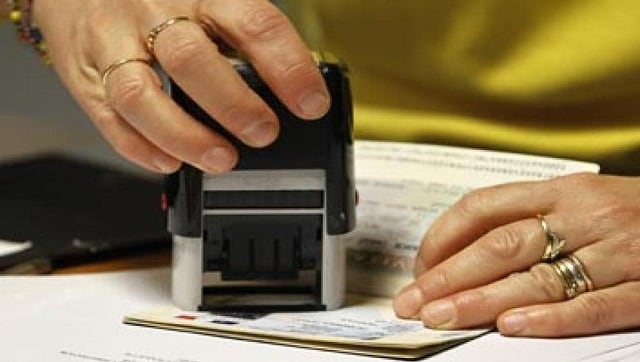 India
Under this graded relaxation, the government has decided to restore with immediate effect all existing visas, except electronic visa, tourist visa, and medical visa, the MHA said in a statement