Fortis stake sale: Two major investors plan to vote against Manipal Hospitals-led consortium's potential take over
Two major investors in Fortis Healthcare plan to vote against a Manipal Hospitals-led consortium if that group is selected as the winning bidder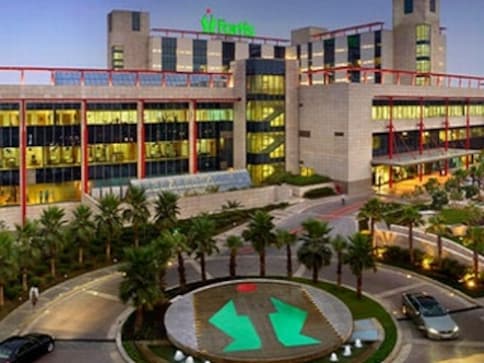 London/Mumbai: Two major investors in Fortis Healthcare, who have concerns over the bidding process for the cash-strapped Indian hospital operator, plan to vote against a Manipal Hospitals-led consortium if that group is selected as the winning bidder.
Such a move risks complicating the bidding process for Fortis, which has drawn bids and investment offers from five firms and investment groups keen to either buy, or partner with a group which operates a network of some 30 hospitals in India.
The investors' plan to block a Manipal-led bid comes after Fortis' board extended the deadline for the Manipal Hospitals-TPG combination to submit a revised bid for Fortis until 6 May. The other four suitors were bound by a 1 May deadline.
The two investors, who asked not to be named as they are not authorised to discuss the matter publicly, said the decision to extend the process for just one bidder has created fears that Fortis is disadvantaging others without properly consulting investors.
"They've given away shareholders' rights without consulting shareholders," said one of the sources.
A third source, representing other firms also owning stakes in Fortis, expressed similar reservations and noted that Manipal's offer also does not include any immediate cash injection, which the company needs. The source added the bid could also face antitrust hurdles.
The three sources represent firms which on a combined basis control a more than 15 percent stake in Fortis. Based on its current share price, Fortis has a market capitalisation of around 82.4 billion rupees ($1.24 billion)
Fortis did not respond to requests for comment, but a source close to the matter said it is aware some investors have raised concerns over the terms of the initial agreement that it signed with Manipal, including around the structure and timelines tied to that agreement.
Manipal and TPG declined to comment. A source close to Manipal said it believed the consortium was the partner of choice for Fortis, and that shareholders would ultimately approve the bid.
Irrational exuberance
Shares in Fortis rose over 4 percent on Wednesday on hopes of a sweetened offer from the Manipal-led consortium after two rivals submitted improved proposals before the Tuesday deadline they had to meet.
"I feel this is the beginning of the bidding battle. We have placed the stock under review," said an analyst covering Fortis, who asked not to be named due to his firm's policies.
But, while analysts and markets anticipate a bidding war, opposition from major investors could spell trouble for any hopes of a deal with the Manipal-led group.
"This is a public entity: the process needs to be transparent and open. Fortis and the Manipal-led consortium have signed a deal which is opaque," said the third source, who also declined to be named due to the sensitivity of the matter.
Fortis had initially agreed to be taken over by the Manipal-led group in March, before several parties made rival offers. It previously said it has "obligations," toward the Manipal-led group and has hence given it more time to match offers.
The asset has drawn significant interest as bidders bet on rapid growth in the private healthcare sector with the Indian government planning to launch a coverage plan that could make care affordable to millions of poor families.
Despite the significant interest in Fortis, bidding for the asset has been muted with only marginal improvements in offers from rival parties, mainly due to regulatory investigations into allegations that Fortis' founders, Malvinder Singh and Shivinder Singh, siphoned funds from the company.
The two brothers, who now own less than 1 percent of Fortis, resigned from the Fortis board in February, and have denied the allegations. Fortis has previously said it is looking into the allegations and that it expects the regulatory probes to end in less than a year.
Fortis has said that its board plans to meet on May 10 to consider the recommendations of the advisory panel set up to evaluate the bids.
The first two sources said based upon current information, they plan to block a Manipal-led bid, if it is picked by the Fortis board.
"If Manipal win this transaction they will end up with egg on their face cause there's going to be a lot of resistance to them getting in, owning and running this company," said the third source.
Fwire
Analysts have expressed concerns of over valuation in the company's $665 million acquisition of promoters' international business
Business
The directors quitting is the latest twist in a prolonged takeover for Fortis, one of the country's largest hospital operators.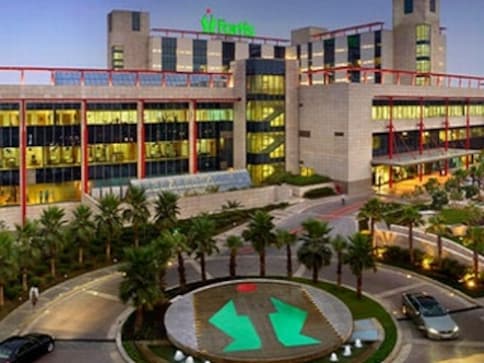 Business
Fortis Healthcare Ltd. (FHL) said its board had approved demerger of its hospitals business, which will be acquired by Manipal Hospitals and TPG Capital, along with the sale of 20 percent stake in diagnostics chain SRL Ltd, in a Rs 3,900-crore deal