Fortis Healthcare: Shivinder Mohan Singh to withdraw NCLT petition against brother Malvinder after mother intervenes
Shivinder Singh had filed a lawsuit in the NCLT against brother Malvinder saying alleging 'oppression and mismanagement' at their joint businesses.
Mumbai: The ailing matriarch was able to get the warring brothers -- Shivinder Singh and Malvinder Singh, to call a truce in the Fortis stake sale saga. Co-founder Shivinder Singh has decided to withdraw petition filed in the  National Company Law Tribunal (NCLT), a quasi-judicial body for corporate governance, media reports said.
He had filed a lawsuit last week against older brother Malvinder and former chief of financial services firm Religare Enterprises Sunil Godhwani, alleging "oppression and mismanagement" at their joint businesses
"That out of respect for their mother, the parties have already started mediation and as per the request of the mediators to constructively progress the mediation, the petitioners wish to withdraw the captioned Petition, without prejudice to their rights and contentions. All rights of the petitioners are hereby reserved," read the filing.
However, Shivinder Singh's lawyer, Ranjana Gawai has said the petition was not withdrawn yet and is being withdrawn, according to a Times of India report.
On Tuesday last, Shivinder accused older brother Malvinder of putting the company in a debt trap.
In his 43-page petition in the NCLT, Shivinder charged Malvinder, 45, and Sunil Godhwani, former chairman of Religare Enterprises Ltd  of putting the company in a debt trap and acting prejudicially to the interest of its creditors and shareholders.
Malvinder and Godhwani "used their respective positions to perpetrate or cause others to perpetrate illegal financial transactions and various acts of mismanagement by and through RHC, leading to massive losses to RHC and its subsidiaries, and a depletion of the wealth," the petition said.
In his petition, Shivinder alleged that the signature of his wife Aditi Singh, who had held the post of managing director of RHC Holdings, was forged. "There are also instances of the petitioner No 3 (Aditi Singh) being shown as present for a board meeting when she was in fact abroad.
"A resolution of the board of the company dated 25 September 2014, demonstrates the presence of petitioner No 3 in the board meeting, while in fact sh,e was out of the country from 24 September 2014, till 28 September 2014... ," he said.
Shivinder further said: "Aditi Singh merely held the post of managing director on paper and had no role to play in the day to day workings of the company...has always been a homemaker who played no part in the functioning of RHC Holdings."
RHC Holding Pvt Ltd is a non-banking financial company owned by the families of Singh brothers. Currently, Malvinder Singh is the managing director of the firm.
The case comes in the wake of financial troubles at the group businesses RHC Holding, Religare Enterprises and hospital chain, Fortis On Healthcare.
Last month the brothers had accused Godhwani. In a statement, they had then said: "Godhwani used his position to conceive and orchestrate a series of transactions over the better part of a decade that led to our Group's debt load by 2016.  It is clear that he used our trust in him to exercise undue influence and has taken advantage of the faith bestowed by both families."
Fortis, which operates about 30 private hospitals in India, accepted an investment offer from Malaysia's IHH Healthcare Bhd in July, ending months of speculation over control of the company. Last month, Fortis shareholders' approved the sale of their company to Malaysia's IHH Healthcare with plans to immediately invest Rs 4,000 crore.
The two brothers, who now own less than 1 percent of Fortis, have denied allegations that they siphoned funds from the hospital operator.
The brothers also sold their controlling stake in drugmaker Ranbaxy Laboratories, founded by their family, to Japan's Daiichi Sankyo Co in 2008.
--With agency inputs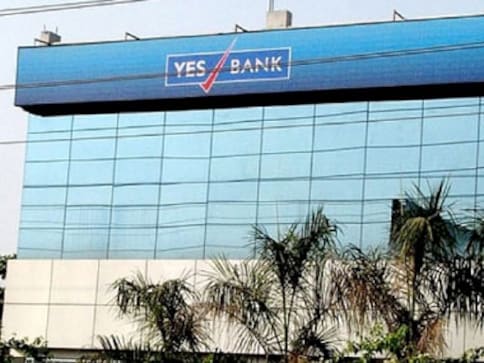 Business
Yes Bank has acquired 17.31 percent stake in Fortis Healthcare following invocation of nearly 9 crore pledged shares last month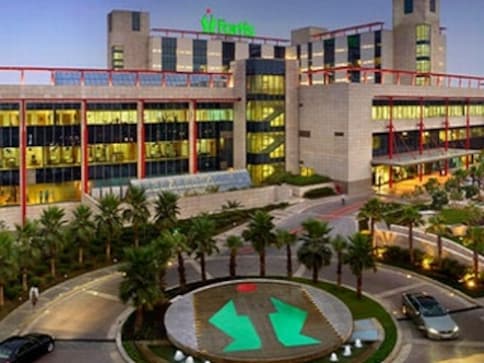 Business
Yes Bank had acquired 17.31 percent stake in Fortis Healthcare following invocation of nearly 9 crore pledged shares last month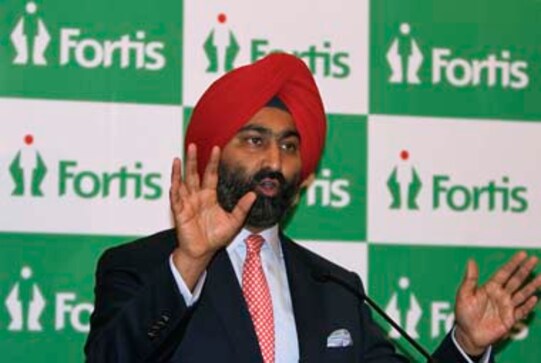 Business
Godhwani had stepped down as the chairman and managing director in 29 July, 2016. Subsequently, he assumed charge of the CEO in Religare Enterprises.