Former Leonardo executives will have to appear in India hearing
ROME (Reuters) - An Italian court has thrown out a request by two former Leonardo executives, and the company, not to appear in a New Delhi court as defendants in a bribery case relating to a large 2010 helicopter contract with the Indian government. The ruling, seen in court documents, means Giuseppe Orsi, former chief executive of the Italian state-controlled defence group, and Bruno Spagnolini, former head of helicopter unit AgustaWestland, will have to appear at a court hearing in India scheduled for May 30. If they do not present themselves, the Indian court could issue an international arrest warrant, legal sources said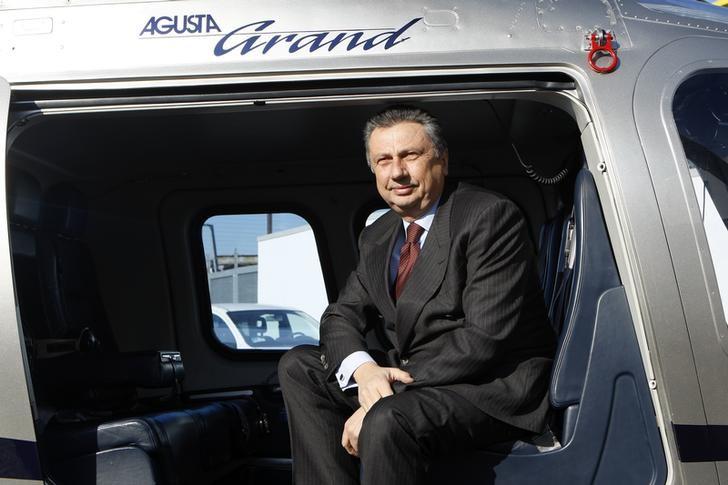 ROME (Reuters) - An Italian court has thrown out a request by two former Leonardo executives, and the company, not to appear in a New Delhi court as defendants in a bribery case relating to a large 2010 helicopter contract with the Indian government.
The ruling, seen in court documents, means Giuseppe Orsi, former chief executive of the Italian state-controlled defence group, and Bruno Spagnolini, former head of helicopter unit AgustaWestland, will have to appear at a court hearing in India scheduled for May 30.
If they do not present themselves, the Indian court could issue an international arrest warrant, legal sources said.
"They will certainly appeal," Ennio Amodio, a lawyer representing Orsi and Spagnoli, told Reuters on Thursday.
In January an Italian appeals court acquitted the two former executives.
Leonardo, which at the time of the events was known as Finmeccanica, is involved in the Indian case because of "corporate liability" of the "mother" company as per Indian law.
India cancelled the helicopter contract in 2013 after Orsi was arrested, but AgustaWestland opposed India's decision and the contract remains suspended and the subject of international arbitration in Paris.
(Reporting by Domenico Lusi, writing by Stephen Jewkes, editing by Susan Fenton)
This story has not been edited by Firstpost staff and is generated by auto-feed.