Former CAG Vinod Rai has the last laugh as bids in coal auction go over the moon
The ongoing coal block auctions are fetching prices beyond the government's expectations. This proves that former CAG Vinod Rai's loss calculations were overly conservative, and not exaggerated. Ditto for his spectrum loss estimates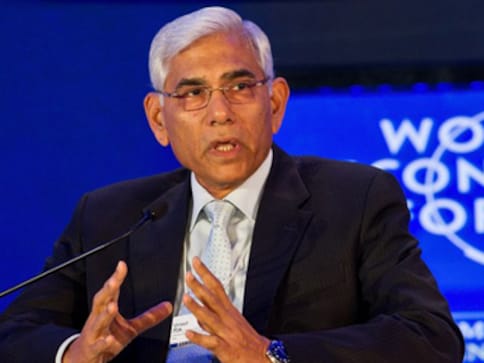 The former Comptroller and Auditor General (CAG), Vinod Rai, has good reason to feel vindicated by the ongoing coal block auctions. After just four days of bidding for the initial lot of 21 coal mines on offer, the offers have already crossed Rs 80,000  crore, with the bulk of it  going to the six key coal bearing states of Madhya Pradesh, Chhattisgarh, West Bengal, Odisha, Maharashtra, and Jharkhand. The rest of the money will come as royalty over the lifetime of these mines.
And remember, the auctions are not yet done - there are a total of 204 blocks to be auctioned. The current numbers involve only 21 blocks. The coal ministry expects sale proceeds of 204 coal blocks to surpass the earlier estimates of Rs 7 lakh crore as in just Day 5 of the auction the government has managed to rake in over Rs 80,000 crore.
According to BusinessLine, as against the overall expectation of Rs 15 lakh crore expected to be garnered over the life of all 204 mines on the block, the chances are the actual numbers will be much higher.
Vinod Rai must be wondering why he was so apologetic in estimating a loss of only Rs 1,86,000 crore from handing over these mines free to public and private sector parties.
In fact, then Prime Minister Manmohan Singh, who was coal minister when most of these blocks were allocated, will have egg all over his face. He told parliament in August 2012 that CAG's estimates were wonky. Singh said Rai's way of computing losses to the exchequer (or "undue gains" to the allottees) was wrong, as he assumed then loss to be the "difference between the average sale price and the production cost of Coal India Ltd (CIL) of the estimated extractable reserves of the allocated coal blocks".
The four reasons he gave for slamming Rai's estimates were, as noted by Firstpost at that time, the following:
First, "computation of extractable reserves based on averages would not be correct."
Second, "the cost of production of coal varies significantly from mine to mine even for CIL due to varying geo-mining conditions, method of extraction, surface features, number of settlements, availability of infrastructure, etc."
Third, CIL has been generally mining coal in areas with better infrastructure and more favourable mining conditions, whereas the coal blocks offered for captive mining are generally located in areas with more difficult geological conditions."
Fourth, "a part of the gains would in any case get appropriated by the government through taxation and under the MMDR Bill (Mining and Minerals Development and Regulation Bill) presently being considered by the parliament," under which "26 percent of the profits earned on coal-mining operations would have to be made available for local area development."
Without disputing the technical nature of the PM's rebuttal, the ongoing coal mine auctions prove beyond a doubt that not only was Singh wrong on all counts in spirit, but Vinod Rai may have been extra-conservative in his assessment of the value of coal blocks allotted for free by Manmohan Singh and previous governments.
This proves two things: the coal scam was for real, and not a figment of Vinod Rai's imagination; and two, the assumption that auctions will scare away private bidders have been proved conclusively wrong.
In fact, Rai has been proved right even on the 2G scam.
The Congress party crowed in 2012 after the 2G spectrum auctions partially flopped due to "high" reserve prices, indicating that Rai's loss estimate in A Raja's flawed allocation policy may be wide off the mark.
"Mr CAG, where is the Rs 1,76,000 crore?" asked Manish Tewari, Minister for Information and Broadcasting in UPA-2, at that time. Communications Minister Kapil Sibal, famous for his zero-loss theory, was cock-a-hoop. "It is dangerous to look at the situation in 2010 and relate it to 2008," he said, criticising Rai for his high presumptive loss figures.
We now know the answer. Every spectrum auction held after 2012 has produced a revenue bonanza for the government without raising telecom tariffs by unreasonable amounts. The next one, involving the sale of spectrum in the 800 Mhz, 900 Mhz, 1,800 Mhz and 2,100 Mhz bands, due in March, is expected to generate nearly Rs 1,00,000 crore in overall revenues – a quarter of this for this year itself.
The Rs 1,76,000 crore estimate of CAG was not off the mark at all.
And now, the ongoing coal auction suggests that Vinod Rai may, if anything, was guilty of pulling his punches when he wrote his spectrum scam and Coalgate reports.
Explainers
According to the US State Department, the current wait time for an interview for B1/B2 applicants (business and tourism) is at 999 days in Mumbai, 994 days in Hyderabad, 961 days in Delhi, 948 in Chennai, and 904 in Kolkata. It is important to note that these are estimates and not a guarantee of an
Explainers
DNA profiling was first developed in 1984 by Alec Jeffreys in the UK. Several high-profile cases including the Rajiv Gandhi assassination and the 2012 Delhi gang rape have been cracked using it. Now, police are using it to build a case against Aftab Poonawala
Explainers
Throughout the history of sports, athletes have risked their careers and even their lives to uphold their principles. Let's take a closer look at some famous protests