Forget US Fed hike, expect RBI governor Urjit Patel's first date with rate cut in December
Most economists and bond dealers expect the central bank not to tinker with its key rates on 4 October meeting and go for the next rate cut in December at the earliest. But, it is unlikely that US Federal reserve's rate movements will dominate RBI's rate cut plan then.
The status-quo in US Federal Reserve's key interest rates (at its Wednesday meeting) wouldn't have come as a comforting news to Reserve Bank of India's (RBI) new governor, Urjit Patel.
It means that the uncertainty surrounding the impending rate hike in the world's largest economy and its likely spill-over impact on other economies would continue for a while.
Most economists and bond dealers expect the Reserve Bank of India not to tinker with its key rates on 4 October meeting and instead go for the next rate cut in December at the earliest. But, it is unlikely that US Federal Reserve's rate movements will dominate RBI's rate cut plan then.
Compared with last December, when the US Fed first made its rate hike after a decade, the shock element for Indian markets from this factor has considerably eased on account of improved domestic economic fundamentals, according to economists.
More than the US Fed factor, the RBI will now be worried about the domestic factors—inflation trend and the pressure on the money markets on account of the impending FCNRB redemptions. Besides these two factors, the RBI, in its 9 August policy,  had also highlighted the impact of monsoon on food prices and what the 7th Pay Commission's pay hikes does on the consumer demand, as elements to watch out.
Even though the monsoons have been good, the RBI would wait and watch till its impact is visible on the food prices. "Risks to the inflation target of 5 percent for March 2017 continue to be on the upside. Furthermore, while the direct statistical effect of house rent allowances under the 7th CPC's (central pay commission) award may be looked through, its impact on inflation expectations will have to be carefully monitored so as to pre-empt a generalisation of inflation pressures. In terms of immediate outcomes, much will depend on the benign effects of the monsoon on food prices," said the central bank in the 9 August monetary policy.
So far, things have been on the expected lines for RBI to favour a December rate cut.
First, the inflation surprised everyone on the downside to 5.05 percent in August from 6.07 percent in the preceding month on sharp decline in food prices, boosting rate cut calls. Most economists expect the consumer price inflation (CPI) to ease further. As Firstpost noted in an earlier article, if that happens, there is a good chance that the RBI will meet its March 2017 target of 5 percent. If the central bank is confident of this trajectory, it wouldn't hesitate to cut the key interest rates by end of this year by 25-50 basis points. One basis point is one hundredth of a percentage point. But, upside risks are present too--possible unseasonal rains and risks of higher consumer demand arising from higher wages to government staff.
The good news is that crop production are expected to be higher this year. According to the advance estimate released by the agriculture minister this year, country's food grain production is estimated to rise by 9 percent to an all-time high of 135.03 million tonnes in the Kharif season of 2016-17 on record output of rice and pulses following a good monsoon.
According to the PTI report, food grain production stood at 124.01 million tonnes (MT) in the kharif season of 2015-16 crop year (July-June). Looking at the numbers, one can assume that higher output will help to soften retail prices, which have remained a major factor fuelling high inflation.
If everything goes well, governor Patel or the new Monetary Policy Committee (MPC) should announce the next rate cut by December at the earliest. More than Fed rates movements, inflation should be the deciding factor.
(Data support from Kishor Kadam)
Politics
Prasada's induction will further wear away whatever's left of the Congress and the Gandhis in Uttar Pradesh, even if it does not yield dividends for the BJP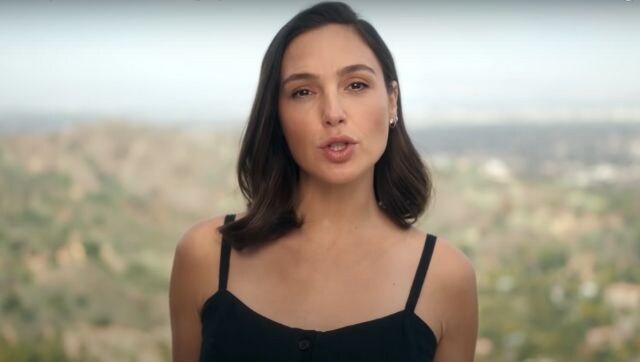 Entertainment
Even as the reality is hard to cope with, it brings back that one commodity that seems to be rapidly depleting from our lives – hope. And for that alone, may there be an encore.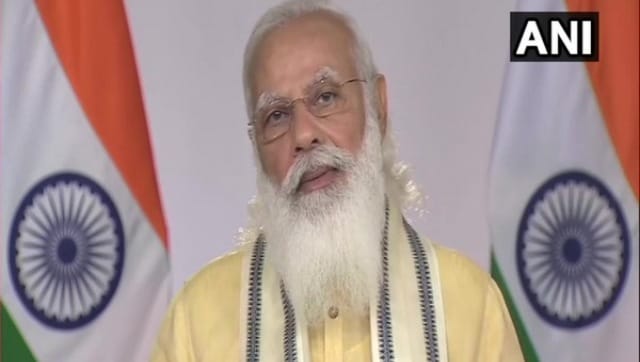 India
While the prime minister's address was no doubt a full-frontal political attack, it was in retaliation to sustained politics of slander