April retail inflation at record low of 2.99%: Why it is a shocker to MPC's rate stance
If declining trend in CPI sustains, MPC will come under tremendous pressure from the Narendra Modi-government to offer a rate cut bonanza to support the growth
Forget the change in the new base year for Wholesale price index (WPI) and Index of Industrial Production (IIP), the bigger news that came on Friday was the record decline in the retail inflation number that is a shocker to the Monetary Policy Committee (MPC), which had changed its monetary policy stance from 'accommodative' to 'neutral' in February this year raising eyebrows.
The Consumer price index (CPI) inflation came at 2.99 percent in April as compared with 3.89 percent in March. This is the lowest print since the new CPI series started in January, 2015. If this trend sustains, MPC will come under tremendous pressure from the Narendra Modi-government to offer a rate cut bonanza to support the growth. The signs of impatience from the government for a rate cut is already visible.
Just yesterday, in a speech at Bengaluru, chief economic advisor, Arvind Subrmanian criticised the MPC and RBI for holding rates for too long. Subramanian asked whether the analyst community highlighted that we have over-achieved on inflation well in advance of scheduled targets and core inflation has been declining steadily over the last 7 months and is on target to achieve the medium term inflation target—factors that should ideally favour a rate cut.
"In sum, have they (analysts) highlighted that inflation is under control and activity may be weakening, calling for all the fiscal and monetary policy support that the economy may badly need?," Subramanian asked.
In an earlier column, this writer had argued why Subramanian's complaint on MPC not cutting rates in the desired manner wouldn't have many sympathisers, who would argue that it is not lower interest rates but structural bottlenecks in the economy are the real reasons paving hurdles on the way to high economic growth.
According to economists, CPI is likely to continue to show lower print in the months ahead. If monsoons too favour, the RBI may have the CPI numbers well within its target. As per the new series, WPI inflation too have shown a sharp decline, including in food prices. For the month of April, WPI stood at 3.85 percent as compared with 5.29 percent in March. Within WPI, pulses registered the sharpest decline with a contraction of 13.64 percent in April compared with a drop of 7.78 percent in the previous month. The 13.64 percent drop in pulses inflation is biggest in 49 months under the new series.
Similarly, vegetable inflation too have dropped substantially showing a decline of 7.79 percent in April as against a decline of 0.5 percent in March. Growth in food inflation too came down in the new WPI series marking a marginal jump of 1.16 percent in April as against 3.82 percent in March. Inflation numbers under the new WPI series have come down sharply compared with the old series.
The current thought process within Modi-government is tilted towards growth more than inflation concerns, as evident from the CEA speech. As growth worries takes the centre stage, MPC will come under bigger pressure to take a relook at its rate stance. The April CPI number is a strong reminder.
India
Apart from Sibal, G-23 leaders Shashi Tharoor and M Veerappa Moily have also slammed Prasada for switching to the BJP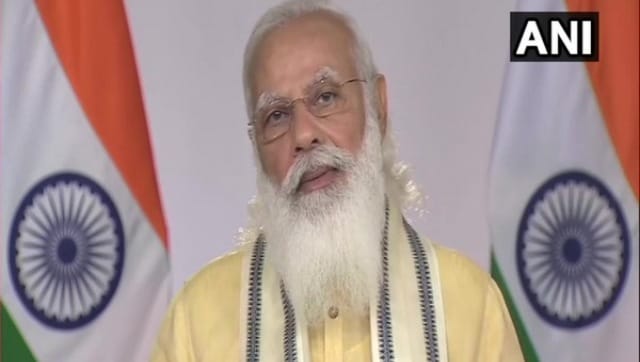 India
The survey, however, had a sample size of only 2,126 adults in India, a country of 1.3 billion people
India
The event will also include an address by Minister of State for Ayush Kiren Rijiju and a live yoga demonstration by the Morarji Desai National Institute of Yoga