Forget fuel: Delhi will hit airlines with Rs 500-1,000 per ticket
Even as the airline industry struggles for survival, another existential threat comes in the form of a steep increase in airport charges
If GMR, the company that heads the consortium running the Delhi airport, gets its way, airport charges- fees airlines pay to land and park their aircraft at the country's busiest airport- will rise by 774 percent. That would be Rs 800-1,000 per airline ticket on an average.
If GMR does not get its way, and airport fees are raised by what the Airports Economic Regulatory Authority (AERA) thinks are reasonable, which is 330 percent, airfares could still go up by Rs 400-500 per ticket on an average.
AERA is yet to give a final verdict on the quantum of increase but the new rates should be applicable by May. Either way, airlines are going to hit another air pocket. And the question is now shifting to whether the airport privatisation model based on bidders offering the highest revenue share to the Airports Authority of India is adding to the non-viability of the industry.
Firstpost's Sindhu Bhattacharya spoke to Sidharath Kapur, chief financial officer of GMR, on what's going on, and what to expect:
Firstpost: Do you think the revenue share of the Airports Authority of India (AAI) needs to be diluted from 46 percent at present to help your financial situation?
Kapur: The 46 percent revenue share is part of the executed concession agreement. It is not our point of view that AAI dilutes its revenue share and we have not asked the government to rework the revenue share. We have come to know from press reports that IATA (International Air Transport Association) and some airlines have asked for dilution in revenue share to facilitate the diluted revenue share to be reduced from airport charges as approved through a regulatory process. DIAL is not a financial beneficiary in this eventuality and if the government, in its wisdom, were to come up with this idea, we can discuss it.
Q: Will a 774 percent increase in airport charges make Delhi one of the most expensive airports in the world?
A: The current tariff in Delhi is among the lowest in the world. While seeking a 774 percent increase in charges, we tried to minimise the financial impact to airlines as well as to passengers by working out a rate card. This differentiates charges to airlines as well as passengers on the basis of length of flight, whether international or domestic, and on weight of aircraft. Airlines are protesting by picking out the longest journey and its impact on passengers. Even after the increase, we will not be among the most expensive in the world. Airport charges are only 1.5-2 percent of the overall cost of an airline.
Q: By how much will each passenger get impacted?
A: If AERA goes by its own recommendations, then on an average, a passenger will have to pay Rs 400 more as airport development free (ADF) and another Rs 70 as landing and parking charges. If our demands were to be met, the increased payout on an average passenger would be Rs 800-900 and Rs 160-170 respectively. Of course, some passengers will have to pay more, this is the average figure, but some will have to pay much less.
Q: Are you worried that airlines will begin pulling out flights from Delhi because of higher airport charges?
A: IATA and airlines must proactively work with us to ensure the airport is profitable. We understand the delicate financial position of domestic airlines and any increase (in airport charges) is bound to be opposed. Growth may get slightly moderated but will bounce back.
Q: What about reports of some airlines already pulling out flights?
A: AirAsia pulled out flights even before the consultation paper on airport charges was floated. Its own model was flawed. Then, American Airlines pulled out because of its own financial troubles. Each airline has to take a call on their own business operations, keeping in view the growth of aviation in India.
Find latest and upcoming tech gadgets online on Tech2 Gadgets. Get technology news, gadgets reviews & ratings. Popular gadgets including laptop, tablet and mobile specifications, features, prices, comparison.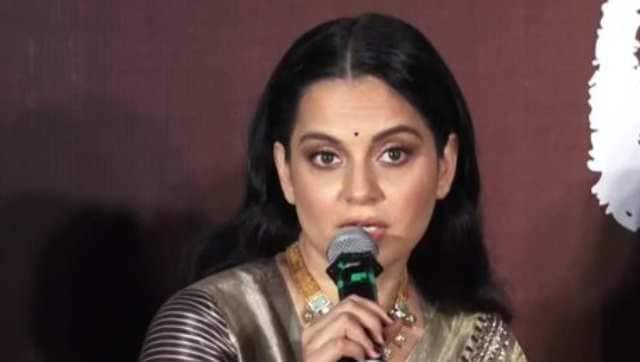 India
The DGCA has sought an report from the airline after videos showed mediapersons standing too close to each other in its Chandigarh-Mumbai flight (6E264) on Wednesday
India
A traditional water cannon salute was given to the Rafale fleet before its ceremonial induction into the 17 Squadron of the IAF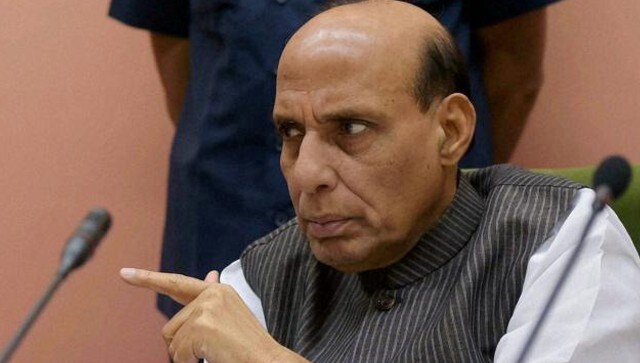 India
Rajnath Singh, who was at Thursday's induction ceremony along with Air Chief Marshal RKS Bhadauria, said national security is a major priority for India and it is determined to protect its territory