Forget dwindling exports, FDI to rise in FY17 on signs of improving economy, says India Ratings
FDI in the country will accelerate further on gradually improving economic growth in 2016-17, while focus on 'Make in India' would result in a more larger and more stable FDIs
Even as India continues to face the heat of dwindling merchandise exports month after month amid sluggish global economic activity, foreign fund inflows via portfolio and direct investment in the country rebounded in the last quarter.
After moderating in the second quarter (Q2FY16), net foreign investment (portfolio and direct) in the October-December quarter gained momentum and jumped to $10.6 billion as against $3.2 billion in the preceding quarter. Segregating the investments, net foreign direct investment rose to $10.8 billion in Q3FY16 from $6.6 billion Q2FY16, while foreign portfolio investments witnessed a marginal net outflow of $0.2 billion in the last quarter compared with a net outflow of $3.5 billion in Q2FY16.
According to India Ratings & Research, a Fitch group company, foreign direct investment (FDI) in the country will accelerate further on gradually improving economic growth in 2016-17, while focus on 'Make in India' would result in a more larger and more stable FDIs.
The ratings and research firm also believes the country's current account deficit (CAD) to come close to 1.3 percent of GDP in FY16. Sequentially, the CAD stood at 1.3 percent of GDP at $7.1 billion, lower than 1.7 percent at $8.7 billion in the quarter ending Septmber 2015.
However, on the exports front, India Ratings expects exports growth to remain constrained owing to slowdown in most of the developed and emerging economies that will weigh on demand. Also, remittances by the Indian diaspora fell sharply in the third quarter of FY16 to $8.1 billion largely due to collapse in crude prices.
On the brighter side, foreign exchange reserves increased by $4.1 billion in Q3FY16 mainly because of higher FDI flows under the capital account.
Find latest and upcoming tech gadgets online on Tech2 Gadgets. Get technology news, gadgets reviews & ratings. Popular gadgets including laptop, tablet and mobile specifications, features, prices, comparison.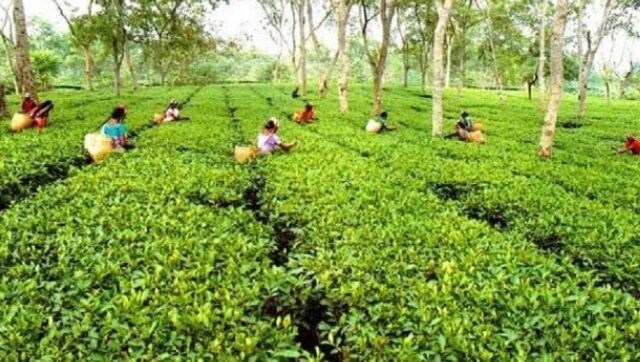 India
Production losses have already pushed weekly auction prices to a record of Rs 232.60 per kilogramme, up 57 percent from a year ago, according to the Tea Board
India
The curbs will be imposed on TV sets of screen size ranging from up to 36 cm to over 105 cm.