Forex reserves surge by $5.69 billion to reach record $487.23 bn in week ended 6 March
The country's foreign exchange surged by $5.69 billion to reach an all-time high of $487.23 billion in the week to 6 March following an increase in foreign currency assets, according to the RBI data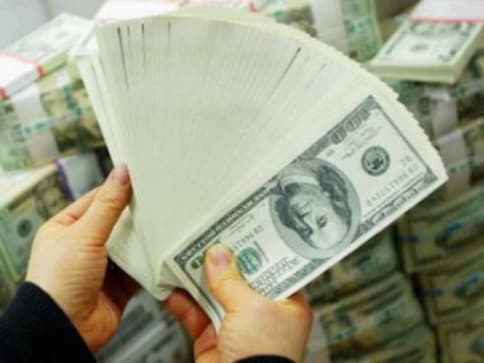 Mumbai: The country's foreign exchange surged by $5.69 billion to reach an all-time high of $487.23 billion in the week to 6 March following an increase in foreign currency assets, according to the RBI data.
In the previous week, the foreign exchange reserves had increased by $5.419 billion to $481.540 billion.
Foreign currency assets, a major component of the overall reserves, rose by $5.311 billion to $451.135 billion in the reporting week.
Expressed in dollar terms, the foreign currency assets include the effect of appreciation or depreciation of non-US units like the euro, pound and yen held in the foreign exchange reserves.
Gold reserves rose by $320 million to $31 billion.
The special drawing rights with the International Monetary Fund (IMF) were up by $15 million to $1.447 billion.
The country's reserve position with the IMF also increased by $50 million to $3.656 billion, the data showed.
Business
At the interbank foreign exchange market, the local unit opened at 81.84 and later witnessed an intraday high of 81.74 and a low of 81.91 during the session
Business
At the interbank foreign exchange market, the local unit opened up at 81.59 and later erased all its early gains. During the session, it witnessed a high of 81.52 and a low of 81.78
Business
At the interbank foreign exchange, the domestic unit opened at 81.62 against the dollar, then lost ground to quote at 81.63, registering a loss of 37 paise over its previous close