Forex reserves rise by $73.2 mn to touch record high of $365.82 bn
Gold reserves remain unchanged at $21.58 billion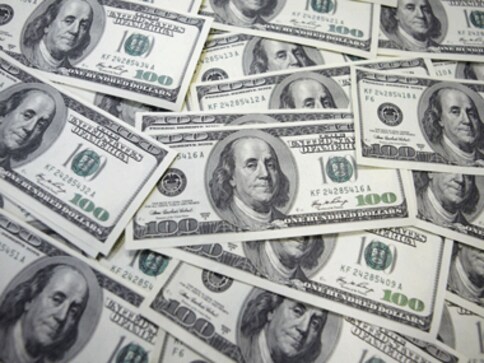 Mumbai: The country's forex exchange reserves surged by $73.2 million to touch a life-time high of $365.82 billion in the week to 12 August, helped by increase in foreign currency assets, the Reserve Bank said Friday.
In the previous week, the reserves had increased by $253.6 million to touch $365.75 billion. Foreign currency assets (FCAs), a major component of the overall reserves increased by $81.6 million to $340.36 billion.
FCAs, expressed in dollar terms, include the effect of appreciation/depreciation of non-US currencies such as euro, pound and yen held in the reserves.
Gold reserves remain unchanged at $21.58 billion. The country's special drawing rights with International Monetary Fund declined by $3.2 million to $1.49 billion, while the reserve position was down by $5.2 million to $2.39 billion, RBI said.
Business
As per the RBI, total digital payments have increased by 216 per cent and 10 per cent in terms of volume and value, respectively, for the month of March 2022 when compared to March 2019
World
The IMF team is visiting Colombo during 20-30 June to continue discussions on an economic programme that could be supported by an IMF lending arrangement, building on the progress made during the 9-24 May virtual mission
Business
This comes in the backdrop of the government finalising a consultation paper on cryptocurrencies after gathering inputs from various stakeholders and institutions