Foreign trade policy review: India should address problems of competitiveness urgently, set an export target
A review of foreign trade policy without setting an export target is a bit like a finance minister working on a budget without targeting a short-term or long-term GDP growth rate.
What is most striking about the Mid-Term Review of the Foreign Trade Policy 2015-20 released on Tuesday is the silence on an export target.
The Foreign Trade Policy (FTP) released in April 2015 had set an extremely ambitious goal of doubling India's exports in goods and services from $465 billion to $900 billion. But things went awry soon after; a combination of global slowdown and fluctuations in commodities prices and currency markets ensured India was nowhere close to meeting that target. In October, following a meeting with exporters, commerce secretary Rita Teotia said "we are certainly not going to aim for the same target because we have not been able to show that growth rate in the first three years."
So, then, what is the new target the government is aiming for? Any review exercise should throw up new goals, but the review document has nothing on this. And commerce minister Suresh Prabhu, in his speech, indicated that the government is not working towards a target. "This is a strategy paper, not necessarily spelling out the quantity of foreign trade we will achieve because strategy would result into quantity."
That's a bit like a finance minister working on a budget without targeting a short-term or long-term GDP growth rate. There will be wild cards that could spook any target, as it happened in the case of the FTP 2015-20, but that cannot be the grounds for not aiming for one.
The review has been done at a time when the prospects for world trade are beginning to look up. In September, the World Trade Organisation (WTO) upped the growth estimates for 2017 to 3.6 per cent from the earlier estimate of 2.4 per cent and though the projection for 2018 has been pegged lower at 3.2 per cent, this is in a range of 1.4-4.4 per cent and is still higher than the stagnant growth rates of the past few years.
Is India in a better position to take advantage of this upswing than it was in 2015? From the frank admissions of shortcomings in the review document, it is clear that India has not used the breathing space the global demand slowdown offered to set right things that were in its control.
The FTP 2015-20 was refreshing to the extent that it frankly acknowledged that the biggest hurdles to India's competitiveness were domestic – infrastructure bottlenecks, high transaction costs, complex procedures. It had said the government would adopt a `whole of government' approach to deal with these. The FTP 2009-14 had also listed addressing the infrastructure deficit as one of the three pillars of trade policy. But when, in 2017, the review document also talks about the same things and admits that the logistics cost in India is close to double of that in developed countries, that is a matter of concern.
This is not to undermine initiatives that have been taken to address these. A logistics division has been set up in the commerce ministry "to develop and coordinate implementation of an Action Plan for the integrated development of the logistics sector", a National Trade Facilitation Committee has been set up under the Cabinet Secretary and a National Trade Facilitation Action Plan has been drawn up, a Trade Infrastructure for Export Scheme (TIES) has been launched. Checkposts on state borders have been dismantled with the implementation of GST, minister for roads and shipping Nitin Gadkari has been focussing on port-related infrastructure.
However, all this needs to be done at a much faster pace than is currently being done. It was good to see the finance secretary and the chairman of the Central Board of Indirect Taxes present along with commerce ministry biggies at the launch of the FTP review, but several initiatives taken by the top political and bureaucratic leadership do not translate into results on the ground. This transmission failure needs to be set right urgently.
Because it is this that will boost the long-term competitiveness of Indian exports and that is what is needed. For too long has Indian export policy been obsessed with short term goals, relying on subsidies and concessions to boost exports. The FTP 2015-20 had said it would move away from over-reliance on these instruments. But soon the government was back to giving interest subventions and other fiscal sops in the face of the global demand slowdown. And the FTP review has announced another Rs 8450 crore of sops.
This is not to undermine the need to address short-term problems. The export sector has been hit by the double whammy of demonetisation and GST rollout and needed a helping hand. But there is a limit to such fiscal sops, which anyway need to be phased out in line with WTO requirements. There is no ignoring the fact that other countries, notably Vietnam and Laos, have done better than India in the face of the global slowdown.
Addressing the issue of logistics improvements and regulatory reform is important also for India to be part of the global value chain in manufacturing. There is one school of thought that India should be wary of these because this will mean ceding policy space on a range of issues (labour standards, investment regulations etc). But boosting manufacturing is a key to the employment problem that India is facing and so a balancing act will have to be worked out. Fortunately the review document stresses the need to take advantage of these global value chains.
So, identifying new markets and new products is important for exports but with cut-throat competition in the global market place, the focus has to be on improving competitiveness and that is all about a whole lot of things that the commerce ministry has no control over. The `whole of government' approach needs to be more than just a term.And an export target needs to be set.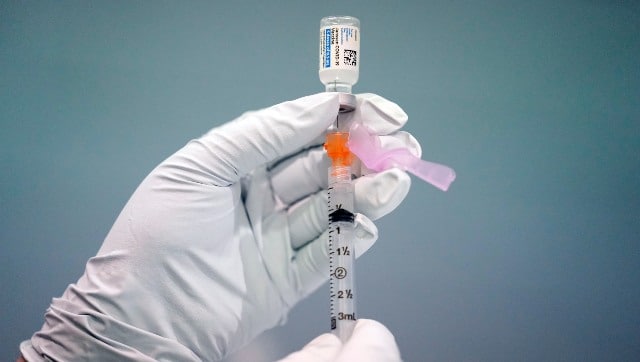 World
In a virtual address at an inaugural outreach session of the G7 summit, Narendra Modi sought the support of the grouping to lift patent protections for COVID-19 vaccines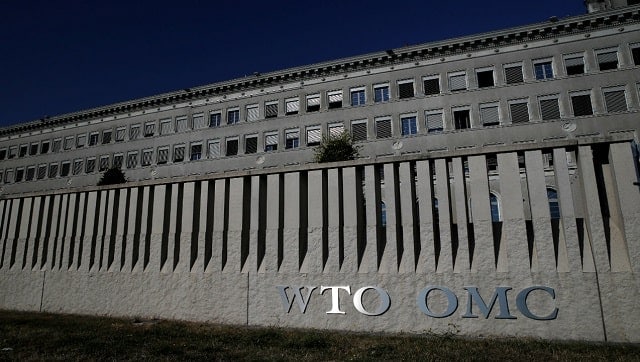 World
Since October, the WTO has faced calls led by India and South Africa to ease patents, in what proponents argue will boost production in developing countries of vaccines, treatments needed to battle COVID-19