Foreign NGO double standard? Modi sarkar, Ford Foundation call a truce
Lobbying by the US government and direct intervention by the PMO seems to have finally worked in favour of one of the top international funding organisations. The Modi government, under pressure from the US has now allowed Ford Foundation to partially resume operations in India.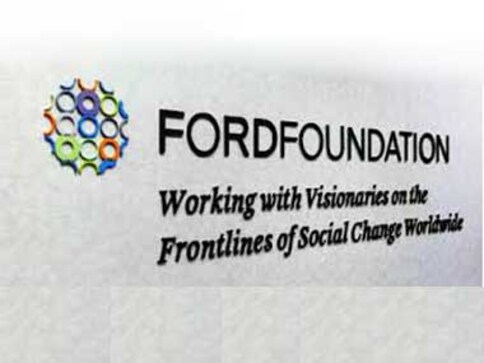 Lobbying by the US government and direct intervention by the PMO seems to have finally worked in favour of one of the top international funding organisations. The Modi government, under pressure from the US, has now allowed Ford Foundation to  partially resume operations in India. India had put Ford Foundation on a "watch list" for allegedly violating provisions of Foreign Contributions Regulation Act (FCRA), the tool that controls the flow of overseas funds to NGOs in India.
The foundation had submitted a representation asking it be taken off the watch list. But in the meantime, it also suspended aid to a number of its projects, including those which provide clean water in slums, feed pregnant women, and fight child marriage. The Foundation was clear it did not want to move ahead until there was clarity on the rules.
This stand-off has finally come to an end with the government deciding to call it truce with the Big Daddy of foreign NGOs.
According to a report in Times of India, Ford has agreed in principle to register its Indian arm under the Foreign Exchange Management Act (Fema), 1999. This is required since Ford is not registered as a society, trust or corporate in India and hence is not recognized as a legal entity in India. In return, the home ministry will allow Ford Foundation to utilize funds from its bank accounts in India to pay salaries to its employees.
"The home ministry is sympathetic to this genuine plea. We want Ford Foundation to continue its charitable activities in India and will make sure that its staff, many of whom are Indians, are not put to inconvenience," a senior ministry official was quoted as saying by Times of India.
Ford has escaped lightly compared to Greenpeace and 10,000 other NGOs who have had their registration cancelled by the government, including many working with communities in tribal areas and forests.
The truce, however, required the intervention of US Ambassador to India, Richard Rahul Verma, who recently took up the matter with Foreign Secretary S. Jaishanker and PMO. He had even warned  that the tougher approach may have a "chilling effect" on civil society and democratic traditions. Last week, Economic Times had reported that the Prime Minister's Office (PMO) had intervened after the Ministry of Home Affairs put Ford Foundation on the 'prior permission' list.
The government has now unblocked Ford's two bank accounts in India — with American Express and Citibank — through which it paid salaries to its Indian staff.
As Firstpost had noted earlier, such benevolence offers a stark contrast to the kind of treatment meted out to the likes of Greenpeace.  There are clearly NGOs the Modi sarkar likes, and others it is doing best to hound out of the country. In January, Greenpeace India activist Priya Pillai was prevented from boarding a flight from New Delhi to London. The government has since revoked its order barring Pillai from travelling abroad but Greenpeace' licence still remains suspended.
"Ford Foundation falls into the grey area of between tolerance and dislike. It's famously left of centre and the government does not like some of those it has funded but its largesse has extended to all kinds of institutions the government holds dear – like IITs. More importantly, it has powerful friends in high places. Even as the Modi-Obama bromance went into gush overdrive on the
Time Magazine
power player list, US Ambassador Richard Verma is expressing 'concern' about the 'challenges faced by NGOs operating in India.' State department spokesperson Marie Harf was even more forthright when she said Washington was 'concerned' that placing Ford Foundation on the watch-list will limit critical debate in Indian society," F
irstpost's Sandip Roy writes. 
Moreover, Ford is no ordinary NGO. It was  Nehru's favourite and had played an important role in his vision of India by co-authoring India's agricultural revolution and family planning programme, capacity strengthening of the erstwhile Planning Commission, establishment of IIMs and institutions such as the National Institute of Design (NID) in Ahmedabad, IRMA in Anand and the Institute of Economic Growth (IEG) in Delhi. In fact, in the initial years, it worked with the government and had a team of nearly 100 overseas experts at its Lodhi Road office in Delhi.
So why did Ford run afoul of the current dispensation?
The Modi government had placed the $12.5-billion foundation on a watch list over a $250,000 Ford grant in 2009 to Teesta Setalvada, a prominent Modi critic whose home was raided earlier this week in connection with a criminal case alleging she misused the same money. Back in 2009 she was pursuing legal cases against Modi, accusing him of failing to stop anti-Muslim rioting that killed at least 1,000 people when he was chief minister of Gujarat. Modi denies the charges and was exonerated in an Indian Supreme Court inquiry in 2012.
It has  also been alleged that Ford Foundation has funded one political party and profit-making organisations "illegally", which put in under the Home Ministry scanner. Greenpeace India too was accused of being involved in ant-government activities leading to the suspension of its FCRA licence and blocking of its bank accounts.
The foundation has sent more than $500 million to India since opening an office in Delhi in 1952. Infact  since its inception here it has sent more than 3,500 grants to nearly 1,250 institutions. The funding has been largely to non-profit organisations in India, but groups in Nepal and Sri Lanka, too, have received funds from the Delhi office. In the last three years alone, the Foundation had made grants of about $23.9 million, of which $13.7 million were given in 2013.
While its registration under Fema  does not automatically remove Ford Foundation from the "prior permission" category, it clearly highlights the might of the big US donor. And it may well find a way to finagle itself off the list soon enough.
Politics
Since coming to power in 2014, Narendra Modi has had many fashion moments — from his monogrammed suit to his colourful shawls. Love him or hate him, but no one can deny that the prime minister has style
Politics
Narendra Modi first entered Parliament in 2014 to much pomp. Be it his speeches or his witty remarks, when the prime minister is in attendance, it comes with some bit of drama
Politics
The Narendra Modi government has always stepped up to help people and countries in their time of need. Be it, the Nepal earthquake when India sent assistance or evacuating trapped Indians in Ukraine, the prime minister has ensured that the nation is always ready to assist