Foreign exchange turnover drops for a second consecutive month in November - CLS
LONDON (Reuters) - Average daily foreign exchange trading volumes fell 4.2% year-on-year in November, CLS said on Monday, as long-running trade talks between the United States and China and the run-up to the British election suppressed broader market volatility. CLS, a major settler of trades in the foreign exchange market, said in a statement that November's volumes dropped to $1.61 trillion, down from last year's $1.68 trillion. The November 2019 daily average was also down 10% from October's number, however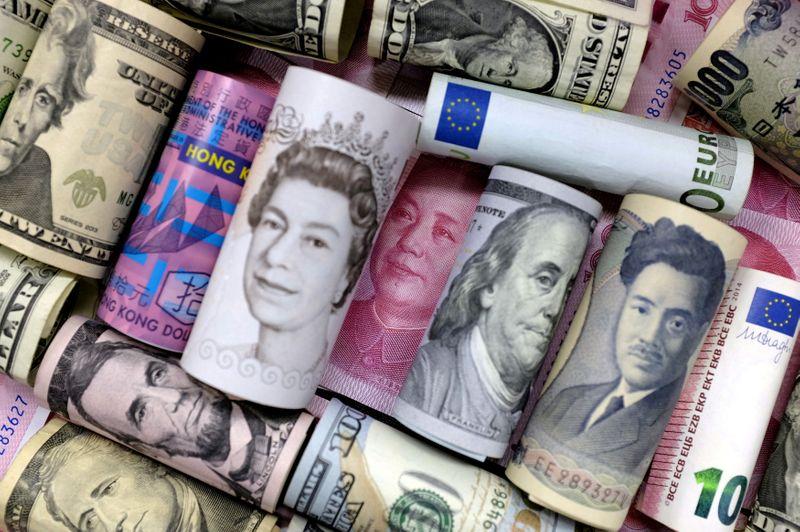 LONDON (Reuters) - Average daily foreign exchange trading volumes fell 4.2% year-on-year in November, CLS said on Monday, as long-running trade talks between the United States and China and the run-up to the British election suppressed broader market volatility.
CLS, a major settler of trades in the foreign exchange market, said in a statement that November's volumes dropped to $1.61 trillion, down from last year's $1.68 trillion. The November 2019 daily average was also down 10% from October's number, however.
The decline in FX turnover was the second consecutive month on CLS platforms. Banks have increasingly routed more volumes on their internal platforms this year, according to a recent Bank for International Settlements report.
Foreign exchange volumes have generally been rising in 2019 despite near record-low volatility.
However, uncertainty about whether the U.S. and China would agree a deal to resolve part of their trade war and about who would win last week's general election in Britain encouraged more forex traders last month to sit on the sidelines and wait for clarity.
(Reporting by Tommy Reggiori Wilkes; Editing by Saikat Chatterjee)
This story has not been edited by Firstpost staff and is generated by auto-feed.
Find latest and upcoming tech gadgets online on Tech2 Gadgets. Get technology news, gadgets reviews & ratings. Popular gadgets including laptop, tablet and mobile specifications, features, prices, comparison.
World
By Cristina Sanchez and Belén Carreño MADRID (Reuters) - Schools in Madrid remained shut, some supermarkets ran out of fresh produce and few cars were on the streets on Monday as officials urged people to stay home after a huge snow storm hit the Spanish capital and several regions over the weekend. However, most flights and trains, including the high-speed link to Barcelona, have resumed operations. While many people enjoyed the rare snowfall by skiing in the centre of Madrid and holding mass snowball fights, a further cold spell was set to turn the snow into ice this week and authorities rushed to clear more streets.
World
By Ludwig Burger FRANKFURT (Reuters) - Pfizer Inc's partner BioNTech SE has boosted the 2021 delivery target for their COVID-19 vaccine to 2 billion doses, up from 1.3 billion previously, as they add new production lines and as more doses can be extracted per vial. Special syringes known as low dead space syringes allow for extraction of six vaccine doses from a standard vial, instead of the usual five, avoiding wasting unused liquid left in a syringe. That would result in 1 billion people getting the designated two-dose regimen, BioNTech said on Monday in a presentation for the annual JP Morgan healthcare conference being held virtually this year due to the coronavirus pandemic.
World
GENEVA (Reuters) - The World Health Organization said on Monday it had been notified by Japan of a new variant of the coronavirus discovered there. Japan's health ministry said on Sunday it had detected a new coronavirus variant in four travellers from Brazil's Amazonas state.