New Delhi: Ford India Thursday reported 22.71 percent rise in total sales at 26,408 units in August.
The company had sold 21,520 units in the same month a year ago.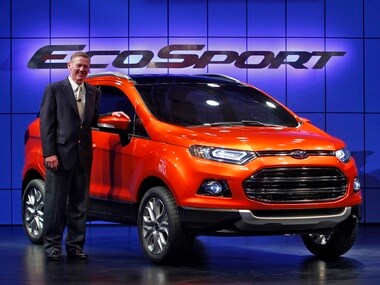 Domestic sales rose 2.6 percent to 8,548 units last month as against 8,331 units in the same period a year ago, Ford India said in a statement.
Exports during the month rose 35.41 percent to 17,860 units compared with 13,189 units in August 2015, it added.
"Our increasing export numbers and strong domestic sales prove that the vehicles we build in India are true global products that appeal to customers in India and around the world," said Anurag Mehrotra, executive director, Marketing, Sales & Service, Ford India.
Last week, Zoomcar, India's leading self-drive car rental company offering car sharing services, announced it had closed $24 million in a Series B investment round.
Ford Smart Mobility LLC, a subsidiary of Ford Motor Company, led the round alongside other existing investors.
"As part of our transition into an auto and mobility company, the investment in Zoomcar provides Ford with immediate entry into the mobility services space in India. Its our vision to make it easier for people to move in cities using multiple modes of transportation," said Mehrotra.
The company also commenced sales of its most capable SUV Ford Endeavour in Delhi/NCR after the ban on diesel car registration was lifted, he added.
Updated Date: Sep 01, 2016 18:17 PM