Ford cuts 2018 profit forecast; tariffs, China sales hurt second quarter
By Nick Carey and Ben Klayman DETROIT (Reuters) - Ford Motor Co on Wednesday lowered its full-year earnings forecast due to slumping sales and trade tariffs in China and its struggling business in Europe, and said ongoing plans to revamp its business could lead to pre-tax charges of up to $11 billion over the next three to five years. Ford also postponed a meeting with investors that was scheduled for September. The company said it would be rescheduled when 'more specifics can be shared on global redesign and restructuring.' Ford reported its second-quarter net profit fell by almost half, missing analyst expectations, due to a fire at a parts supplier that disrupted production of its popular pickup trucks, while falling sales and tariffs hurt the automaker's business in China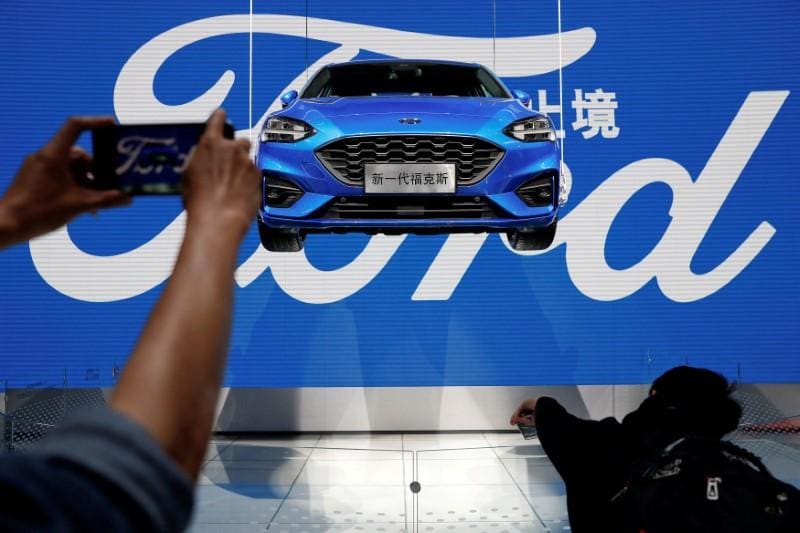 By Nick Carey and Ben Klayman
DETROIT (Reuters) - Ford Motor Co on Wednesday lowered its full-year earnings forecast due to slumping sales and trade tariffs in China and its struggling business in Europe, and said ongoing plans to revamp its business could lead to pre-tax charges of up to $11 billion over the next three to five years.
Ford also postponed a meeting with investors that was scheduled for September. The company said it would be rescheduled when "more specifics can be shared on global redesign and restructuring."
Ford reported its second-quarter net profit fell by almost half, missing analyst expectations, due to a fire at a parts supplier that disrupted production of its popular pickup trucks, while falling sales and tariffs hurt the automaker's business in China.
"This was obviously a very tough quarter for us," Chief Financial Officer Bob Shanks told reporters.
Ford's shares fell 2.1 percent in after-hours trade following the release of results.
Tariffs, particularly those imposed on U.S. aluminium and steel imports by President Donald Trump's administration, should cost Ford $1.6 billion in North America in 2018, Shanks said.
The automaker's struggles to boost sales in China have showed no sign of ending despite its taking steps to bring new products to market. Through the first five months of 2018, Ford's Chinese sales were down 22 percent.
Ford reported a second-quarter pre-tax loss of $483 million for its China operations.
Most of Ford's quarterly profit was derived from the sale of high-margin pickup trucks like the F-150 and SUVs in North America.
In May, Ford said its quarterly profits would be hurt by shutdowns at three U.S. truck plants caused by a fire at a key parts supplier.
On Wednesday Ford lowered its full-year adjusted earnings outlook to a range of $1.30 to $1.50 per share, from a previous forecast of $1.45 to $1.70 a share. Analysts have predicted full-year earnings per share of $1.52.
Ford reported a second-quarter net profit of $1.07 billion, or 27 cents a share, compared with $2.05 billion, or 51 cents a share, a year earlier. Analysts on average had expected earnings of 31 cents a share, according to Thomson Reuters I/B/E/S.
(Reporting by Nick Carey and Ben Klayman; Editing by Leslie Adler)
This story has not been edited by Firstpost staff and is generated by auto-feed.
Find latest and upcoming tech gadgets online on Tech2 Gadgets. Get technology news, gadgets reviews & ratings. Popular gadgets including laptop, tablet and mobile specifications, features, prices, comparison.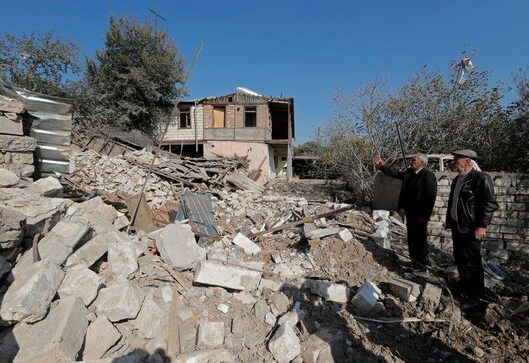 World
By Nailia Bagirova and Nvard Hovhannisyan BAKU/YEREVAN (Reuters) - Hopes of a humanitarian ceasefire ending fighting over Nagorno-Karabakh sank on Thursday as the death toll mounted and Armenia and Azerbaijan accused each other of launching new attacks.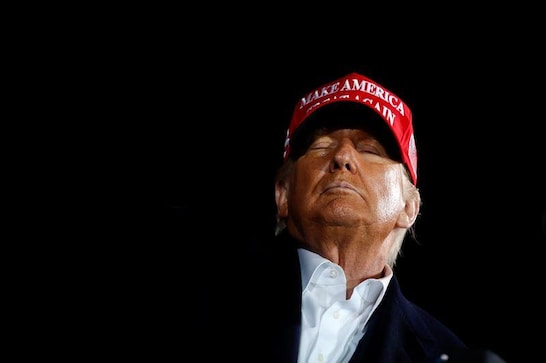 World
(Reuters) - Twitter Inc on Thursday temporarily restricted U.S. President Donald Trump's election campaign account from tweeting, saying a video from the account about Democratic presidential candidate Joe Biden's son violated its rules. The video posted by the @TeamTrump account referred to a New York Post story from Wednesday that contained alleged details of Hunter Biden's business dealings with a Ukrainian energy company and said the former vice president had met with an adviser of the company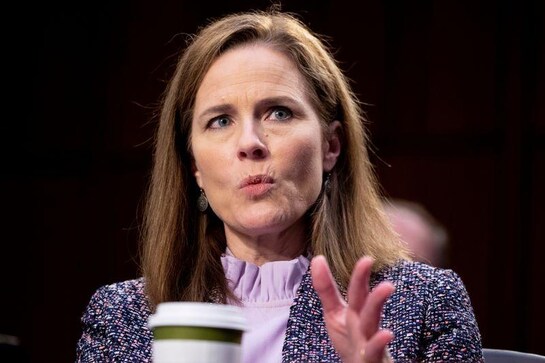 World
By Andrew Chung, Patricia Zengerle and Lawrence Hurley WASHINGTON (Reuters) - The Republican-led U.S.