Forbes India rich list: Mukesh Ambani is the richest billionaire in 2017 with $23.2 bn networth
India is home to 101 billionaires, the first time it has has more than 100 super rich individuals, according to the Forbes global billionaires list for 2017.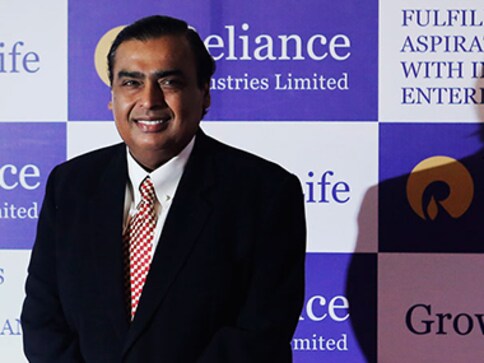 Mukesh Ambani, 59 year-old chairman of Reliance Industries, is the top ranking Indian businessman on the Forbes World's Billionaires List with a networth of US $23.2 billion. He has been ranked 33rd on the global list. The Forbes World's Billionaire List 2017 was released last month.
India is home to 101 billionaires, the first time it has has more than 100 super rich individuals.
Ambani is followed by steel magnate Lakshmi Mittal at number 2 (globally 56), networth US $16.4 billion; Azim Premji – Wipro Chairman, (ranked 72) with US $14.9 billion, Dilip Shanghvi – founder, Sun Pharmaceuticals (ranked  84) with US $13.7 billion and Shiv Nadar – Founder and Chairman, HCL at fifth position (ranked 102) with a net worth of US $12.3 billion, according to Forbes.
The list is compiled based on stock prices and exchange rates on 17 February, 2017, according to Forbes. The Nifty 50 index rose more than 22 percent in the year preceding 17 February, thus increasing peoples' fortunes.
Forbes India list features 101 billionaires from the country. The list includes four women billionaires led by Savitri Jindal and her family at 14 th position (ranked 303) with a networth of US $5.2 billion. Jindal is followed by Smita Crishna-Godrej at 39 (ranked 814) with net worth of US $2.5 billion; Kiran Mazumdar-Shaw, India's richest self-made billionaire at 49 (ranked 973) with US $2.1 billion and Leena Tiwari at 51st position (ranked 1030) with US $2 billion.
Among startups, founder of mobile wallet Paytm Vijay Shekhar Sharma occupies 86th position (ranked 1567) on the list of rich Indians with a networth of US $1.3 billion. Forbes said Paytm was "one of the biggest beneficiaries of the government's decision to demonetise 86 percent of India's rupees and move to a cashless economy", notching up 200 million registered users and five million transactions daily.
Incidentally, Sharma is the youngest Indian on the list at 38-years-old with pharma veteran Samprada Singh at 97th position (ranked 1795) as the senior-most at 91-years-old with networth of US$1.1 billion.
Acharya Balkrishna, friend of yoga guru Baba Ramdev, who holds 97 percent stake in the fast-growing consumer goods firm Patanjali Ayurveda is ranked 38 (ranked 814) with a networth of $2.5 billion.
Top 10 Indian billionaires in Forbes list
Rank-2017
Rank-2016
Name
Net worth in $billion
% change
2017
2016
33
36
Mukesh Ambani
23.2
19.3
20.2
56
135
Lakshmi Mittal
16.4
8.4
95.2
72
55
Azim Premji
14.9
15.0
-0.7
84
44
Dilip Shanghvi
13.7
16.7
-18.0
102
88
Shiv Nadar
12.3
11.1
10.8
133
196
Kumar Birla
9.5
6.1
55.7
159
133
Cyrus Poonawalla
8.1
8.5
-4.7
166
184
Uday Kotak
8.0
6.3
27.0
182
219
Sunil Mittal
7.5
5.7
31.6
250
453
Gautam Adani
5.8
3.5
65.7
(Disclosure: Reliance Industries Ltd owns Network 18, the publisher of Firstpost)
Find latest and upcoming tech gadgets online on Tech2 Gadgets. Get technology news, gadgets reviews & ratings. Popular gadgets including laptop, tablet and mobile specifications, features, prices, comparison.