'Forbes 30 under 30' issue features achievers ranging from art, e-commerce to health, law
Among the men and women achievers, there are IITians, actors, businessmen too.
Achievers under 30 years of age are being celebrated in the latest India issue of Forbes magazine. Titled `30 Under 30', the Forbes February 2016 issue focuses on 30 individual success stories across 13 categories ranging from art and culture, e-commerce and technology, NGO and social entrepreneurship to health, law, politics and others. The idea is to not confine any individuals to any one category.
The achievers were chosen on three parameters -- they had to be self-achievers and not mere spectators, have the ability to disrupt the status quo; scalability of business and line of work; and enough indication of being long-term players.
"The tremendous creative energy across all spheres—from the entrepreneurial to sport to art and culture—is real enough for the rest of the world to be awed and inspired by", says Sourav Majumdar, Editor, Forbes.
Among the men and women achievers, there are IITians, actors, businessmen too. To highlight a few achievers:  There is 28-year-old Arunima Singh who lost her leg in an accident and then took to mountaineering.  Her passion and determination led her to scale the summit of Mount Everest. Or 19 year-old Harsh Songra who was afflicted with a neurological disorder as a 11 year-old and instead of being tied down by the affliction, he developed a mobile application whereby parents can track the growth of their child in the early years.
In the past, some of the people featured in Forbes have gone on to make a significant impact in their fields. For instance, cine actor Rajkummar Rao, who has stood out among the crowd of cine actors with distinctive roles he has portrayed in films. Or Ritesh Aggarwal of Oyo Rooms, who also featured in the Forbes annual list of global achievers  under the age of 30 who has changed the dynamics of budget hotels.
As Abhilasha Khaitan, Executive Editor, Forbes says: This is the age of the big dreamer, of the kid with a plan and the chutzpah to action it. The generational shift has never been more palpable than now—just watch the latest edition of Star Wars for confirmation.
It truly is.
The issue priced at Rs 100 is out in the stands.
Find latest and upcoming tech gadgets online on Tech2 Gadgets. Get technology news, gadgets reviews & ratings. Popular gadgets including laptop, tablet and mobile specifications, features, prices, comparison.
Biztech
Unveils Special Anniversary Collectors issue on "One Idea that can change the World."
Entertainment
Anushka Sharma has become the only Bollywood star to feature in the Forbes Aisa 30 Under 30 list.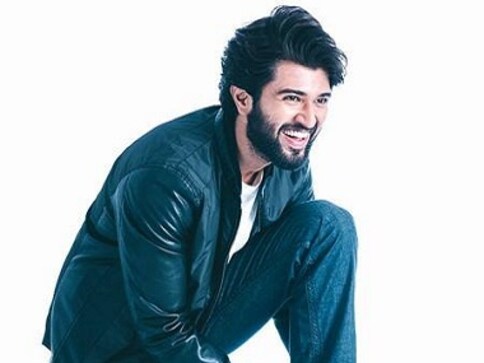 Entertainment
Telugu rising star Vijay Deverakonda is the only actor to have been enlisted in the Forbes 30 under 30.