Passport revoked: What next for Vijay Mallya?
If Mallya evolves into another Lalit Modi, that will termed as a diplomatic failure for Modi-government.
The Rs 9,000 crore Kingfisher case has got far more complicated for banks after the Narendra-Modi government, on Saturday, revoked Vijay Mallya's passport.
More than a banks vs defaulter case, the whole episode now has evolved into a test of committed bilateral cooperation with respect to law enforcement between India and UK—something Modi and his UK counterpart, David Cameron, agreed in November, 2015 during Modi's three-day UK-visit.
With his passport revoked, life will be no longer the same for Mallya. The issue is no longer a banker-borrower dispute, but about an offender whose passport has been revoked after fleeing to a foreign country in the backdrop of massive loan default and alleged financial irregularities. There are non-bailable arrest warrants issued against the liquor-baron. That makes Mallya officially an absconder.
Mallya can still seek asylum in UK or in any other foreign country. Going by reports, Mallya appears on the electoral rolls in the UK with his country home in Britain as his recorded address. In any case, passport revocation prohibits Mallya to move out of UK. He could move to a local court to make his case to stay back in UK for the rest of his life.
That, unless, Indian government and investigative agencies convinces their UK counterparts in the context of Modi-Cameron commitment about the nature of Mallya's exit and seek to deport him back to India. The External Affairs Ministry has already begun the process for deportation. But, whether UK cooperates on this will depend upon what sort of diplomatic pressure Modi-government puts on UK on the issue.
Even if the government manages to get Mallya back, the question is whether there are sufficient evidences to corner Mallya in a court of law. As an earlier Firstpost story  said, the Central Bureau of Investigation (CBI) doesn't have evidences on fund diversion by Mallya, even though the Enforcement Directorate claims otherwise.
Also, only two banks in the 17-member consortium has so far tagged Mallya as a wilful defaulter. The rest has remained silent. An official at IDBI Bank said the lender so far doesn't have any evidence of fund diversion by Mallya. The differences among the investigating agencies and the apparent division among banks could weaken the case against Mallya.
Chances for Mallya returning to the country in the near future look unlikely. If that was the plan, Mallya would have acted when his passport was suspended. "It's difficult to predict the future. But, I doubt whether Mallya will return since he will get arrested the moment he lands here," said a senior banker in the lenders consortium.
"The only good thing in this case is that government is helping banks to recover the money," said the banker. Through his lawyers and his tweets, Mallya has cited the atmosphere not conducive fore his return to the country on account of 'media trial'. Also, government's 'haste in suspending his passport has 'created impediments in the 'whole process and endeavor,'Mallya had said. An email query sent to Mallya's spokesperson seeking his comment on passport revocation remained unanswered.
There have been cases in the past where Indian government has failed to bring back absconders and criminals (Iqbal Mirchi, Nadeem Saifi and Abu Salem). Legal experts, such as Majeed Memon, had pointed out earlier that for someone like Mallya, it wouldn't be difficult to seek asylum using his money power. "It is too late for government to rise and wake up," Memon told to CNBC TV 18 when Mallya's passport was suspended. "It is not that easy (in UK), where human right laws are strong. It is a long, time consuming and money consuming exercise that might end up in futility," Memon said.
If Mallya evolves into another Lalit Modi, that will termed as a diplomatic failure for Modi-government. It will also lead to further questions on the government's inability to prevent Mallya from fleeing the country, when investigations were on his financial dealings and loan default and who tipped off him about the impending troubles. According to a Hindustan Times report  Mallya's case is also expected to be handled by a high-profile team of lawyers.
Besides other rules under which individuals such as Mallya are considered, Britain also has the Tier 1 Investors Visa, under which people who invest £2 million can apply for permanent residency after five years; investing £5m cuts the waiting time to three years, and £10m brings permanent residency after two years, the report said.
The challenge lies before Modi-government to persuade the UK-government quickly to deport Mallya and initiate actions on bank loan recovery, before Mallya makes his next move.
It wouldn't be easy since UK has been a safe home to several high profile offenders to escape from local laws. Most likely, Modi will have to use his good offices to get back Mallya. Thereafter, it is the job of Indian investigative agencies and banks to make a watertight case against Mallya. If they fail to do so, it will be egg on the face of Modi-government for acting in haste in the Mallya-case before making a watertight case.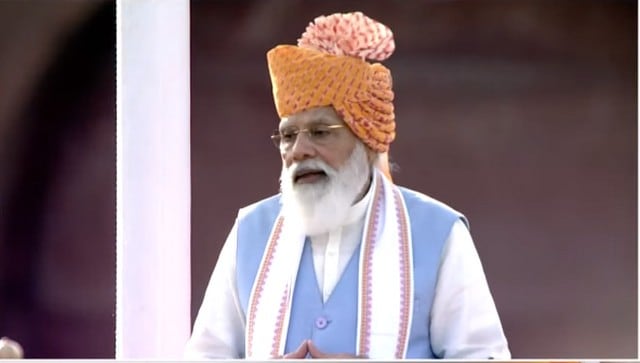 India
At the same time, Modi said, we should not forget the mantra of "Davai Bhi, Karai Bhi' (get vaccinated, strictly follow COVID protocols).'
India
As part of the celebrations, Union Health Minister Mansukh Mandaviya requested people to get themselves vaccinated and also help others to receive their jab
India
The prime minister said he appreciates all doctors, medical staff, and people in administration in the country for this effort