For middle-class to benefit, infra bonds should be tax deductible, not tax-free
Jaitley has given the benefits on a platter to the money bags while thumbing his nose at the middle class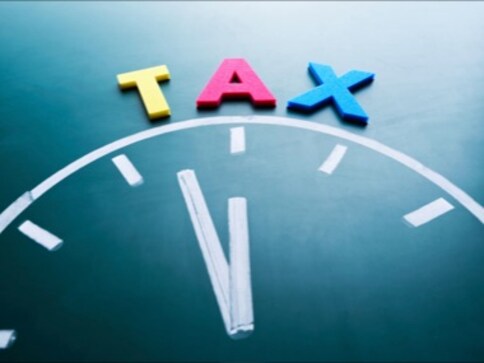 The Budget 2015 proposes bonds for railways and roads. Welcome as these market borrowings are, where Jaitley seems to have gone wrong is their tax status - he has made them tax-free whereas they should be tax-deductible on a sliding scale as explained herein.
Until two years ago, a separate deduction up to Rs 20,000 was available from one's taxable income if he invested this amount in infrastructure bonds. All top guns such as Power Finance Corporation, IDFC etc lined up to woo investors.
The scheme was a roaring success as it was a win-win. But we display a proclivity to self-destruct - the deduction was wrenched away without so much of an explanation.
Jaitley wants people to pay more health insurance premium for self and family and also invest in pension funds for which he would allow a separate Rs 50,000 as stated in his recent budget.
People are more enthused to make tax-deductible investments because it gives them a here-and-now tax relief. While health insurance and pension are laudable objectives, huge amount of financial literacy needs to be imparted so as to sell these to people.
People believe in here and now. Tax-free railway and road bonds confer tax exemption over the entire duration of these bonds and hence detrimental to revenue interest, furthermore. Tax deductible bonds are one time. On the other hand, in that the amount invested goes to reduce one's taxable income for that particular year, period.
Tax-free bonds are non-discriminatory in that the entire income therefrom is tax-free without any monetary restrictions. Small wonder, they are lapped up by the rich and moneyed. What the middle class needs is an avenue that brings them instant relief from a small to medium investment.
Consider this. A moneybag investing Rs 1 crore in tax-free railway bonds with tenure of 10 years walks away with tax exemption of Rs 70 lakh spread over 10 years assuming the bonds carry a coupon of 7%. Whereas he must have been made to sweat for this as was canvassed in my earlier column on the subject, which argued that deduction in these bonds should be on a sliding scale with higher and higher investments in these bonds begetting less and less tax benefit.
To wit, this person would got just Rs 15.40 lakh by way of upfront deduction had he invested the same Rs 1 crore in infrastructure bonds on a sliding scale basis. To exempt him to the tune of Rs 70 lakh is just plain criminal.
It is another matter that the time value of the tax benefit would be less what with it being spread into the future.
As canvassed in my earlier article, the middle class salaried person would send his blessings skyward had he been conferred full or 100 percent deduction on his first Rs 2 lakh of investment.
He possibly cannot go beyond this whereas for a moneybag, sky is the limit which is why he must be made to sweat it out. Jaitley sadly has given it on a platter to him while thumbing his nose at the small man.
Find latest and upcoming tech gadgets online on Tech2 Gadgets. Get technology news, gadgets reviews & ratings. Popular gadgets including laptop, tablet and mobile specifications, features, prices, comparison.
Business
The government will also permit tax-free infrastructure bonds for the projects in the rail, road and irrigation sectors
Business
Many observers were disappointed when Finance Minister Arun Jaitley, while presenting his maiden Budget in July last year, failed to make any significant announcements on key issues such as retro tax, goods and services tax, labour reforms, subsidies, steps to restart the investment cycle or boosting infrastructure.
Business
The Indian government had imposed restrictions on gold imports in 2013 when a wide current account deficit had sparked the worst currency turmoil since a 1991 balance of payments crisis.