For harassed home buyers, Maharashtra govt's FIR diktat offers hope but builders wary
The developers fear that the directive could flare anti-developer sentiments.
In Maharashtra, the strict diktat issued by the state government on 1st July to police stations across the state to register FIR complaints by harassed home buyers as per the provisions laid out in the Maharashtra Ownership Flats Act (MOFA) puts the developers in a cornered situation. Now their cheat game will soon be up as the builder-police nexus is being cracked open.
The heat of this decree is being felt most by branded developers who follow ethical practices although it is meant to straighten the louts in realty who brought it upon themselves by their misdeeds.
Already, in less than a month's time, developers' voices of dissent are making the home govt to reassess the plausibility of this order. But, so far, it has not been withdrawn, and hopefully, the govt will stick to its order if it is intent on bringing true change in the realty environment.
The order as of now puts tremendous power in the hands of consumers. After the RERA coming into force, consumers are finding strength to raise their voice collectively against violation of all kinds. Now, this directive empowers consumers even further, with the right to book a developer who is a falterer.
Now the situation is like this: Almost every homebuyer you come across has been wronged by a developer and is craving to seek remedy. Whether it is relating to building specifications, long possession delays, agreement of sale with the buyer, or possession without completion certificate, stories of statutory obligations not fulfilled by the developers abound.
For those developers who were bypassing realty norms and keeping account of their own interests and trampling the genuine voice of buyers, the strict order was deemed necessary.
In the eyes of consumers, the developers have been sitting on crores of consumer money and acting in a highly irresponsible manner, this deterrent should act as a stopper, feel hundreds of oppressed home buyers. Besides, for their acts of omission, they believe there is a greater need to crack the whip now.
"Steps like this could be seen as an extension of RERA that has been implemented to bolster the overall buyer's confidence by introducing more transparency & stronger initiatives to safeguard buyer's interest," says Rahul Purohit, Principal Partner at Squareyards.
As for the developers, they fear that the directive could flare anti-developer sentiments. The consumers might just let out their frustration against them and may hasten to approach the police who will also be bound by law to listen and act upon their complaints as FIRs. Earlier, police were reluctant to lodge a complaint against a builder by a common home consumer often redirecting them to civil courts.
From a deterrent act, as the order is meant to be, it could become arbitrary and if that happens, what is the remedy, cry out the developers? They are panicking that without understanding the circumstance a builder could be arbitrarily booked on the basis of FIRs by consumers in police stations. And if that occurs, the image of the developer could get spoiled for ever, and his business could permanently suffer due to that. So, who will look into these aspects, they are complaining?
Nishant Agarwal, MD, Avighna India Ltd, a Mumbai-based developer points out, "This order needs to be clarified as many a times it is not the developer at fault. One of the biggest hurdles today is fictitious complaints which can further delay the approval process."
The directive, no doubt, has left the developers rattled. Perhaps, to get out of this, a new controversy has been raised that the circular does not comply with the provisions of the Act and whether MOFA provisions apply or the new Real Estate Act 2016 should be followed.
It is not surprising that not even one real estate consultant body whether JLL or Knight Frank which closely work with developers wanted to comment on this. No wonder, the real estate stakeholders' interests are at stake.
Their being mum on the implications of the order and whether the same directive should be issued in Delhi, NCR and other states as well where a lot of home buyers are suffering because of builder duping cases, speaks a lot about the strength of the builder lobby and why the circular meets heavy opposition. Parveen Jain, President NAREDCO says, "Whatever has been ordered in Maharashtra cannot be applicable for Delhi NCR without analysis and without considering its after effects."
One sure shot after effects of this is going to be the rise in the number of litigation cases arising in near future. Consider this scenario in Delhi: Of the 35,000 apartments under 25 societies in Jaypee WishTown being constructed since 2008/9, only 5,000 have got occupancy certificates, and of these, only 50 buyers in Kosmos and 75 in Klassic have moved in according to TOI. According to Liases Foras, around 25 per cent of projects across India are delayed by over 36 months.
Within WishTown project, different apartment owners are uniting as groups and Home Buyers Associations are emerging as buyers want to legally fight it out with the builder Jaypee. A member of Krescent Home Buyers Association, Isha remarked fed up of the long delay: This is the only recourse left to get our homes now. Although she will be shelling out extra, around Rs 1,100 as entry fee to enter the registered society and then she will bear further the operational cost that will be around Rs 2,000 and her individual legal fees to the lawyer will be a minimum 15,000 Rs. She says becoming a member of the registered society which will act in the interest of the consumers with a common cause (delayed possession) would at least ensure their case against the builder being admitted in the National Consumer Disputes Redressal Commission on which they are pinning hopes.
In spite of all this, the biggest hurdle remains the builder. As getting a stay on the NCDRC Kalypso court order in Supreme Court by Jaypee is a little disheartening for home buyers.
So, the hapless consumers are welcoming the FIR registration order against builders in Maharashtra and want it to continue that gives vent to their grievance with the developers' deceitful ways, to seek redressal. Any strict regulation and enforcement is bound to hit opposition, feel home buyers. This is a big step from the Maharashtra govt to reassure buyers as any complaint lodged with the police under MOFA is actionable.
Home buyers in Delhi NCR wish there was some strictness here too as buyers are frustrated with developers not following norms and bullying the consumers to accepting their terms and conditions.
Strangely, the govt is caught between safeguarding developers from getting penalised as most of them are bound to be or empowering consumers and rebuilding their confidence. It remains to be seen whether the govt relents to pressure from the strong builders' syndicate or continues to protect the large base of small consumers who will realise the govt's affordable housing mission.
One thing is clear, as service providers, developers will need to be responsible and tread carefully without harming the interests of the consumers if they want to stay put in the home maker game and not be knocked out by the police by a careless move.
Find latest and upcoming tech gadgets online on Tech2 Gadgets. Get technology news, gadgets reviews & ratings. Popular gadgets including laptop, tablet and mobile specifications, features, prices, comparison.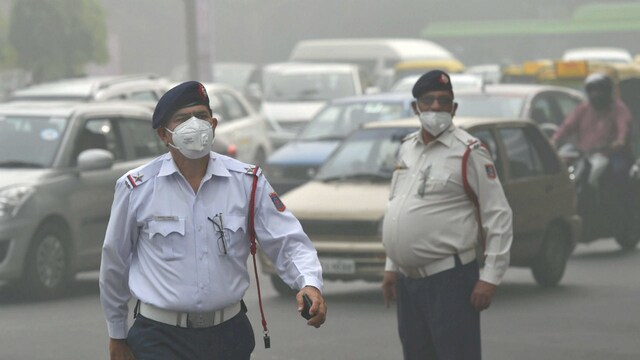 World
Among other Indian cities, Bengaluru and Mumbai were degraded as well where respondents said city administration needs to focus on the problem of air pollution
Sports
The ruling means Caster Semenya cannot defend her Olympic 800m title at Tokyo 2020, or compete at any top meets in distances from 400m to the mile, unless she agrees to lower her testosterone level through medication or surgery.
science
A theory known as the "old friends" hypothesis suggests that exposure to harmless microbes that have co-evolved with humans help to train the developing immune system.