FM should listen: Making Aadhaar-linked PAN compulsory for I-T filing doesn't make sense
Aadhaar-linked PAN is not crucial for establishing the authenticity of one's income tax return because income tax guys can verify my non-ghost status through other means easily
My Christian (punyavachanam or naam-karan as per the Hindu traditions) name is Murlidharan. But as per another hoary tradition the first letter of my father's name Srinivasan got added to my name. Thus I am S. Murlidharan. This is not acceptable to Americans whose Indian embassy insists on calling me Srinivasan Murlidharan in my US visa. Now the Finance Minister Arun Jaitley has effectively followed suit.
On 21 March 2017 he introduced a clutch of amendments to the Finance Bill, 2017. One of them is come 1 July 2017, you cannot file your income tax return if you do not have aadhaar card. As it is people of my ilk are unable to validate our returns through aadhaar the quickest way of validation for those filing returns online because while the PAN gives out the full name including the expansion for the initials, the aadhaar doesn't mind names preceded just by initials and not followed by surnames. People of this category are going to face problems galore come 1 July 2017.
First, such income tax return would be deemed defective should the income tax software used by the department flag the inconsistency--- PAN and Aadhaar names not matching completely, letter for letter.
Second, those who pay fees and other income and who are obliged to deduct tax at source will also be in trouble. For example tax is deducted at source under section 194J. The income tax software for AS-26 credits the TDS to one's PAN and one is to that extent relieved of tax dues. But no longer. The payer could be baulked and frustrated because the proposed amendment says if the two documents are not on all fours, the PAN itself would be cancelled.
Third, since the PAN is defective and thus not recognised, the payer will willy-nilly have to punish the payee with a 20 percent TDS, the penal rate for those who do not furnish PAN details to him. And God knows how this amount going into the bottomless coffers of the government would be identified with my income and by extension my income tax returns. The payee would not only be subjected to the inconvenience of a penal TDS but to compound his woes denied credit therefor. He may have to cough up tax once again with interest and penalty.
One can understand the absolute need for aadhaar-linked bank accounts especially for direct transfer of subsidies lest there is a misuse. But aadhaar-linked PAN is not crucial for establishing the authenticity of one's income tax return because income tax guys can verify my non-ghost status through other means easily. Mercifully, one has the option of validating one's online return through one's online bank account if it matches with PAN. But from 1 July 2017, that may not be helpful if the martinet of the income tax software immediately or later on flags off the inconsistency in my PAN and aadhaar names. In other words, PAN, aadhaar and bank accounts all must match under the scheme of things to take effect from 1 July 2017.
To be sure the aadhaar website allows one to make changes but it is quite fastidious---it demands uploading of documentary proof for any change. Thus it has become a vicious cycle whereas ideally all the systems should be designed harmoniously. People would not be in the current mess had the unique identification authority put its foot down peremptorily at the time of aadhaar application and like American embassy and PAN insisted on expanding initials.
One hopes the Finance Minister heeds the plea articulated in this article on behalf of lakhs of law-abiding South Indians in particular and those without surname in general and makes kinder software that is not pedantic and peremptory in its insistence on complete parity between the two identity documents.
India
According to official sources the I-T department is looking into a land deal between Sood's firm and a real estate company in Lucknow following complaints of alleged tax evasion
India
The CBDT had claimed that Sood routed his "unaccounted income in the form of bogus unsecured loans from many bogus entities"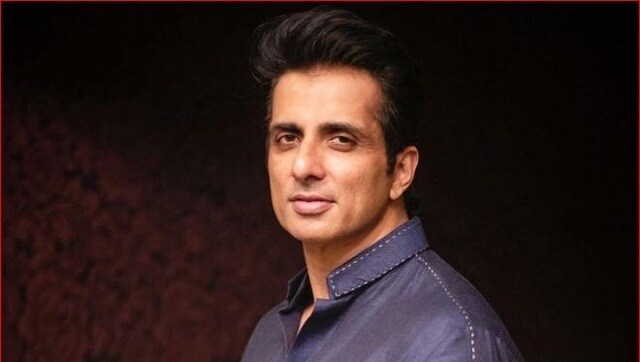 India
The CBDT also accused Sood of violating the Foreign Contribution Regulation Act (FCRA) while raising donations from abroad.