FM Arun Jaitley attends Cabinet meeting, to chair GST Council meet on 4 May
Finance minister Arun Jaitley has been clearing files from his residence where he has been confined since beginning of this month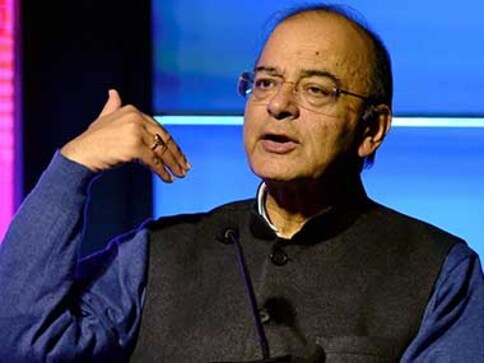 New Delhi: Finance Minister Arun Jaitley on Wednesday attended a meeting of the Union Cabinet, the first since he was diagnosed with a kidney ailment that has kept him away from office for over three weeks now.
Jaitley, however, did not go to his office after the 90-minute meeting of the Cabinet at the residence of Prime Minister Narendra Modi.
Sources said the minister has been clearing files from his residence where he has been confined since beginning of this month.
Jaitley has been undergoing dialysis twice a week but is not in solitary confinement. He operates from a restricted access environment with no visitors allowed to meet him for the fear of him contracting an infection.
Earlier this week, he met Japanese Ambassador to India, Kenji Hiramatsu at his residence - one of the rare persons to have met him other than his staff and top officials in the finance ministry.
Sources said on 4 May, Jaitley is likely to chair a meeting of the GST Council - the highest decision making body of the Goods and Services Tax (GST) regime. The meeting, which has been called for simplification of tax return filing process, will be held through video-conferencing at the Prime Minister's Office (PMO).
The 65 year old minister was admitted to the Delhi's premier All India Institute of Medical Sciences (AIIMS) on 6 April, and was back home on 9 April after undergoing dialysis.
Doctors have advised Jaitley to undergo dialysis twice a week to treat the kidney ailment and have decided to wait for some time to see if a kidney transplant surgery is essential. Reports suggest that when he was at AIIMS, a kidney transplant operation was aborted at the 11th hour due to a slight lung infection.
Jaitley has shed a little weight and walks in his garden twice a day.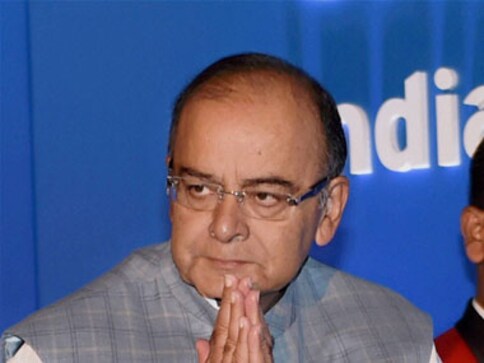 Business
Jaitley said while most of the states are currently drawing tax revenue in the range of 21-24 percent, the GST rollout will obviously bring down manufacturing taxes significantly
Business
As per the understanding between the centre and states, 90 percent of the GST taxpayers with up to Rs 1.5 crore turnover will be assessed by states, while 10 percent will be assessed by the centre. As far as those above Rs 1.5 crore turn over is concerned, the assessment will be done on a 50:50 basis between centre and states.
Business
He said most contentious issues regarding the Goods and Services Tax (GST) have been sorted out between the Centre and states and the new indirect tax regime is at the final stages of implementation.